Yogacharya Lalit
Founding Director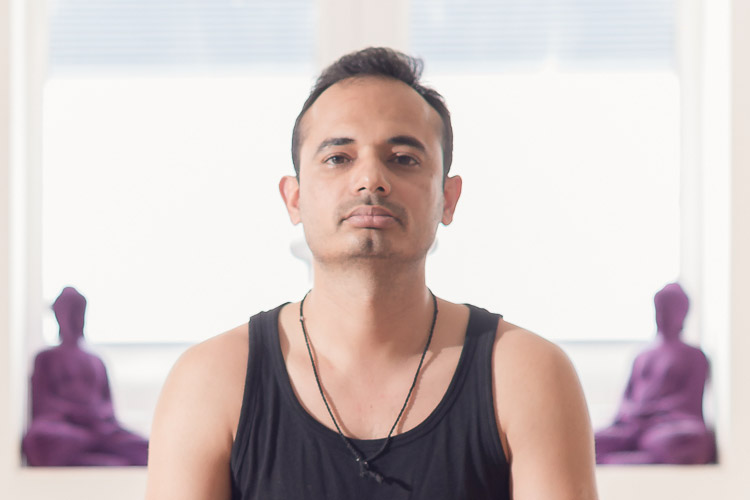 Lalit is the Founding Director of Himalaya Yoga Valley Centre and the Hon. Secretary for International Yoga Federation for Ireland & Dharamshala.
He has over 15 years experience teaching nationally and internationally. He is a prominent and established yoga teacher in the world yoga community who has graduated over 500 students from his Teacher Training Courses in India, Thailand and Ireland.
Lalit began studying at traditional Indian yoga schools known as Gurukulams at the age of 7. Lalit is honored to have studied yoga under some of the most well-known and respected yoga Masters in India. He has spent nearly a decade studying numerous traditional styles and disciplines at various Ashrams in North and South India. He studied Ashtanga Vinyasa Yoga in Mysore at Ashtanga Yoga Nilaya and Shri Parakala Mutt, The Sivananda Centre in Trivandrum and Sadak Gurukulam in Rishikesh.
Lalit was initiated by Swami Veda Bharti at the age of 24.
Lalit's popular teaching style blends traditional Ashtanga Vinyasa Yoga with Iyengar alignment techniques. He places a strong focus on to physical adjustments to improve alignment through a precise yet dynamic practice.
His unique light hearted teaching style is blended with expert knowledge which makes his classes inspiring for one and all. Lalit's mantra is to increase awareness and knowledge of the benefits of practicing yoga, and to relay an understanding of the philosophy and yogic lifestyle of the Eight Limbs of Ashtanga yoga. He annually teaches workshops, masterclasses and hold retreats in Switzerland, France, Germany, Denmark, UK, Italy, Spain and in his European home centre in Ireland and there is more information on www.yogawithlalit.com.