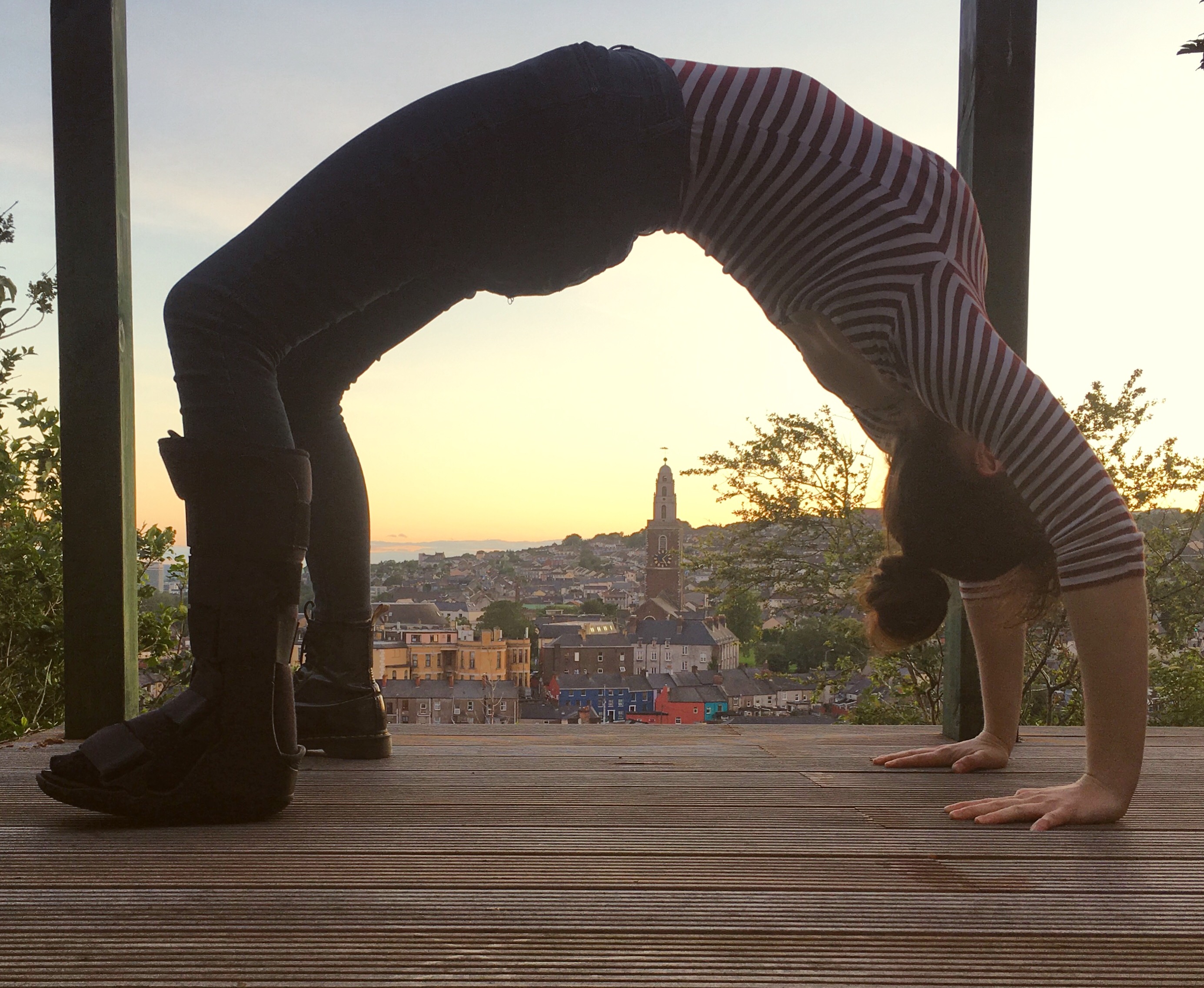 To celebrate International Day of Yoga on Friday June 21st, Himalaya Yoga Valley ran a Rebel Yoga Photo Competition to shine a light on yoga in Cork and encourage the rebels of Cork to get snapping! To entice people to enter the competition the best picture entry would win a 3 Month Unlimited Yoga Membership!
Himalaya Yoga Valley teachers and staff helped to launch the competition by posing at Cork locations which included Páirc Uí Chaoimh, English Market, the Lough, St Luke's Church, Cork Airport, the Shakey Bridge and Cork City Hall.
All people had to do to be in with a chance of winning this prize was post a photo of them doing a yoga pose at their favourite Cork landmark or place on Facebook or Instagram, tag Himalaya Yoga Valley Centre Cork and use the hashtags #himalayayogavalley #internationalyogaday #rebelyoga #corkyoga
Overall Winner: Roisin Holden
Roisin entered the competition last year and wanted to enter again this year but she broke her foot in May and was taking a break from yoga. But with the competition titled #RebelYoga she decided to give it a go anyways and set up the timer on her phone and took the photo on the deck in the back of her garden.
Rosin went to her first yoga class when she was 6 years old. Her mum already went to yoga classes and the teacher started offering children's classes so she went for a number of years. Then she moved and didn't go back to classes until a few years ago while living in Vietnam. There she fell back in love with yoga and the escape it provides from a busy chaotic life. Moving back to Cork last summer she was delighted to have a yoga studio like Himalaya right on her doorstep, with so many classes even when she is really busy she can find one that suits.