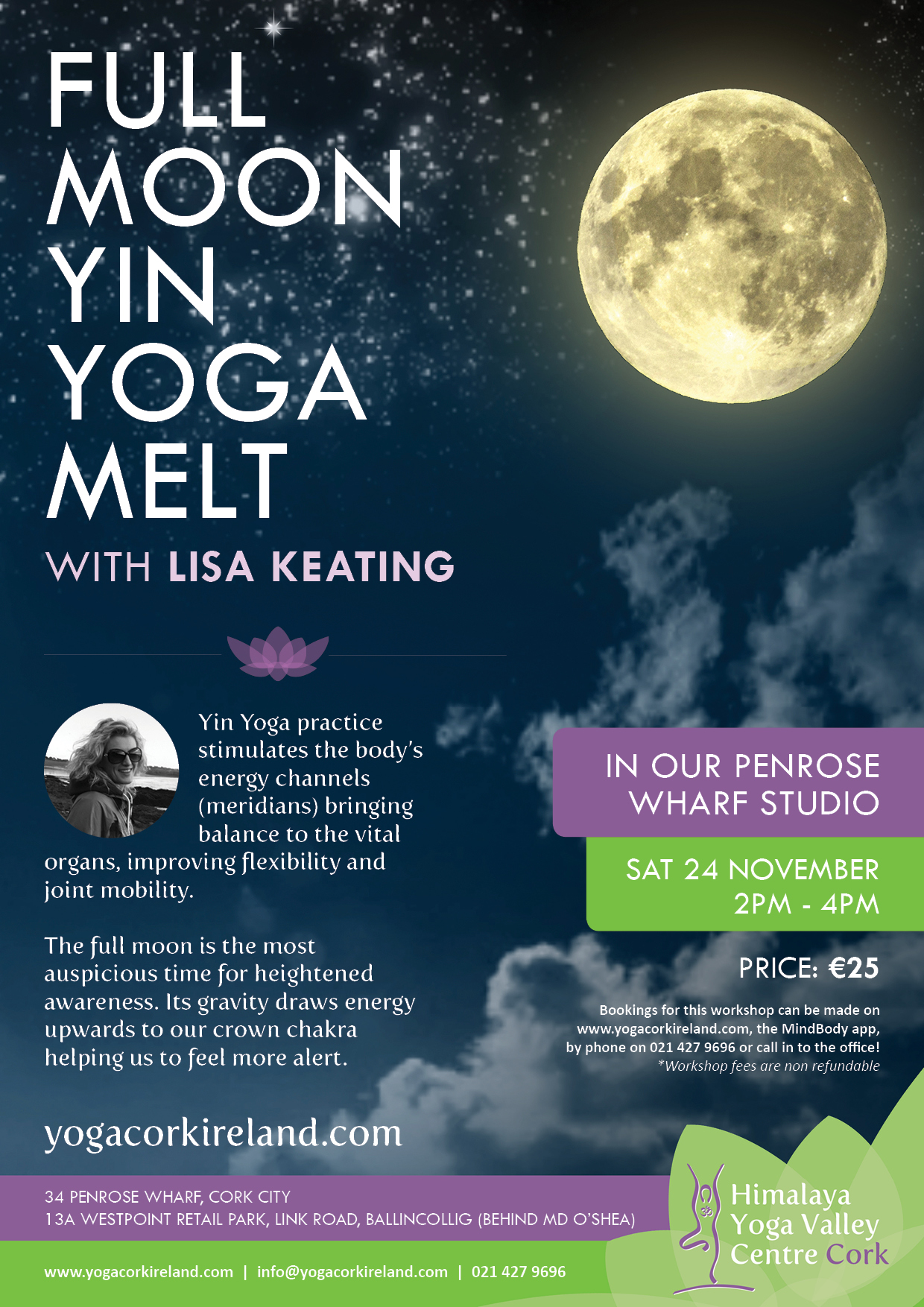 This Saturday, 24th November from 14.00 until 16.00 our Penrose Wharf Centre will play host to the much anticipated 'Full Moon Yin Yoga Melt' with Lisa Keating.
In this workshop you will enjoy a sense of surrender in a series of gently held Yin Yoga postures. Soothing music, inspirational theme and aromatherapy, peel away all that does not serve. We soften into a state of ease and target the deeper Yin tissue, facia, ligaments, connective tissue which concentrate in our joints.
Yin Yoga practice stimulates the body's energy channels (meridians) bringing balance to the vital organs, improving flexibility and joint mobility.
We realise how calm and balanced both mind and body feel when we practice letting go of worry, if only for a moment, it is enough!
Please note that workshops fill quickly and spaces are limited so book early to avoid disappointment! Please book online at www.yogacorkireland.com, the MindBody app, email: info@yogacorkireland.com or call 021 427 9696.
Workshop price: €25*
*Workshop fee is transferable if cancelled at least 24h beforehand, but non-refundable