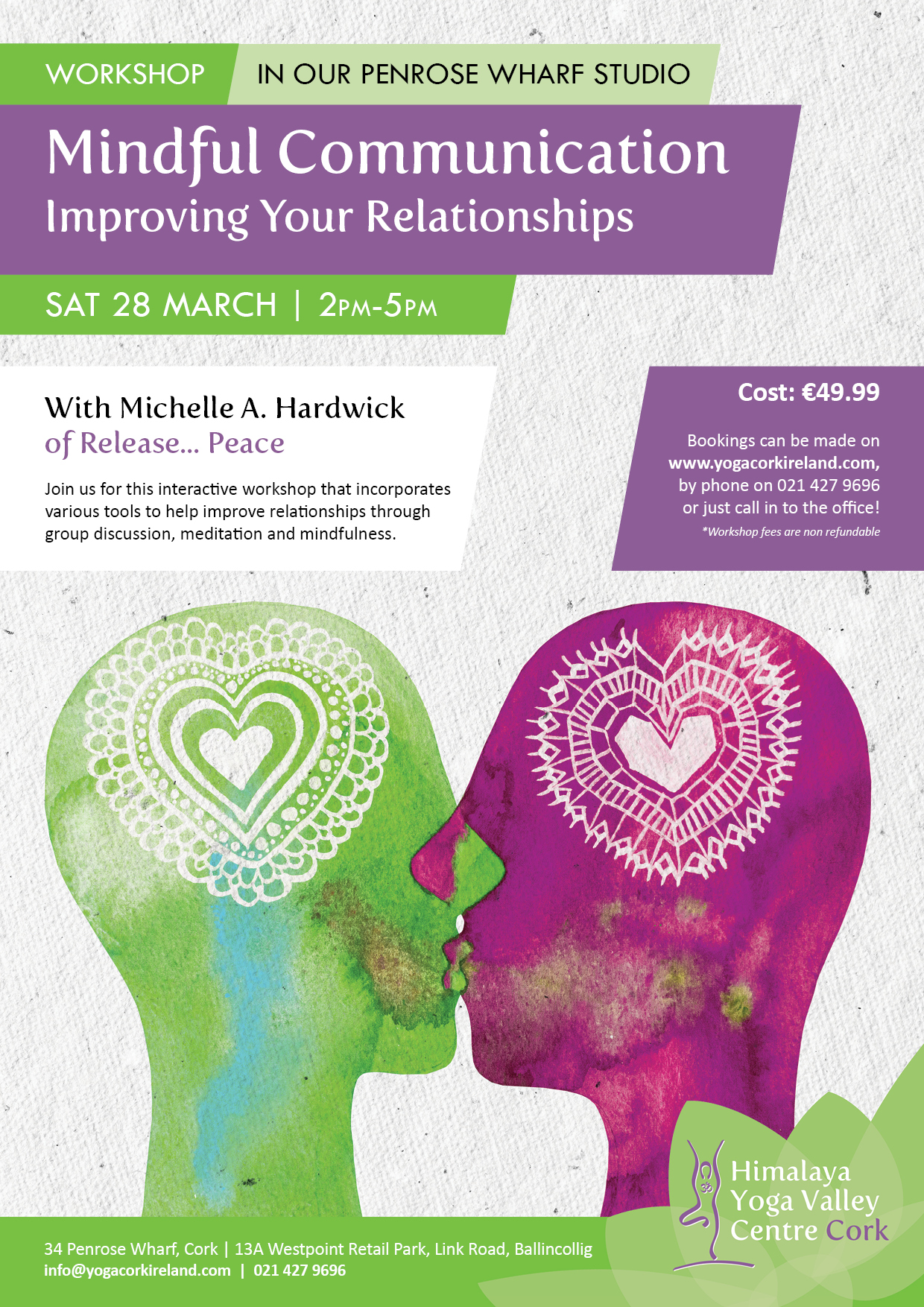 Do you have difficulty expressing your feelings verbally? Is your inner critic very active in your mind? Are you prone to interrupting people when they are speaking or tune out of conversations? Do you sometimes find yourself with not much to say or then pour out vast amount of words and information with little or no meaning?
Poor communication is the main reason we experience challenges in our relationships.
Mindful communication involves listening, speaking and using non-verbal communication with kindness, attention, compassion and awareness. When we master the art of communication through mindfulness, we know how to be in the moment. We are able to connect with and learn from the people around us. We can strengthen the relationships in every area of our lives and feel confident in our communication too.
Date: Saturday, March 28th 2020
Time: 2pm-5pm
Price: €49.99 per person
Venue: 34 Penrose Wharf, Cork City
What is Included:
· Tips and exercises for mindful hearing, listening and verbal expression
· Understand verbal expression, body language, non-verbal communication and internal communication
· Discover blocks that prevent us from speaking our truth
· Find the cause of our reactions/triggers
· Gain awareness and learn to respond mindfully
· Tailor-made MP3 relaxation recordings. Daily use will help increase confidence and bring an ease around communication
What to Bring: A notepad & pen, a water bottle with water, your humour and an open mind.
What to Wear: Warm comfortable clothing, including socks.