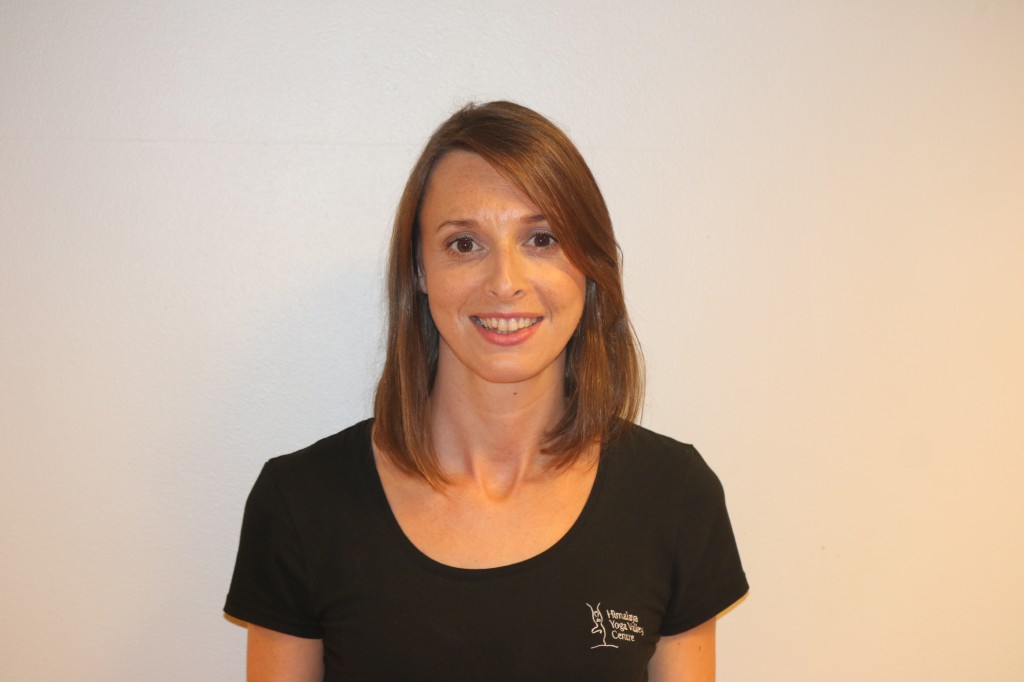 Treasa Kearney has been teaching at Himalaya Yoga Valley Centre since she graduated from the teacher training course here in Cork in 2015.   She is a full-time primary school teacher and currently teaches New Beginnings Level 1 at 17.00 every Wednesday.
What was your path from practitioner to teacher?
My path from practitioner to teacher was relatively short. I was only practicing for over a year before I began my teacher training. I was amazed with how yoga helped me in my recovery from a head injury. The benefits I gained from the different pranyama techniques aided my recovery. I was fascinated with the way yoga increased my energy levels and stamina. I quickly became hooked! I wanted to study more about the benefits of yoga and to deepen my practice further so I began teacher training in 2015.
What is your favourite pose and why? Are there any poses that are difficult for you?
I love hip opening poses and backbends. Each time I enter a deep backbend or hip opener I am always surprised powerful they can be to release built up tension and emotions.
I find arm balances challenging. I can often feel frustrated when trying to perfect a pose. I have face planted many a time on my mat!!
What's the most important thing yoga has taught you?
Yoga has helped me to live in the present moment. Breath is the focus. Often we can forget to breathe mindfully, just focusing on deep breaths can really bring me to the present moment and help with anxieties.
How does your own practice fit in?
It can be hard to fit in a full yoga practice every day with a full time job and other life commitments. I start my day with some kapalabhati pranayama followed by sun salutations and if time allows I do some standing and seated poses. Usually I will try fit in at least two long practices during the week.
What's one of the biggest misconceptions about yoga that you'd like to address?
One of the biggest misconceptions is that yoga is for young, fit, flexible people. Yoga is so varied. There are many branches of yoga that people are unaware of – meditation, chanting, pranayama (breathing techniques) as well as asana (physical poses). Yoga is accessible for everyone you just have to discover which aspect suits you.
Favourites:  food, drink, place in Ireland, vacation destination, book?
Favourite place in Ireland – Ballycotton cliff walk or Banna beach Kerry
Favourite vacation destination – Zanzibar
Favourite book – One of my favourite reads is Tuesdays with Morrie