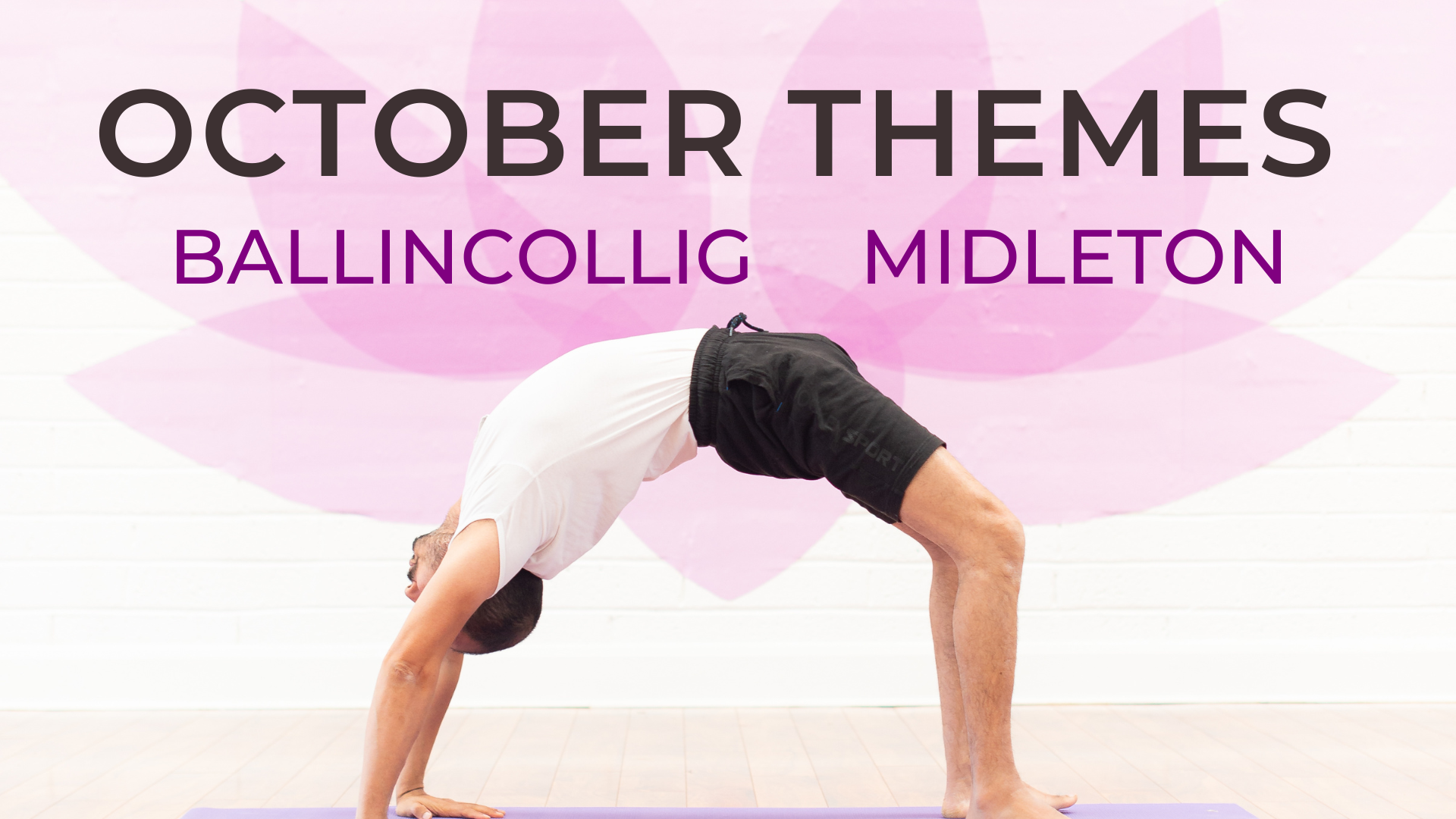 Do you spend a lot of time sitting at work?  You may have noticed that you are feeling the pinch in your lower back, and perhaps your hips feel tight, or your mobility is reduced because of this repetitive mechanical lifestyle stress.
We have two classes themed classes in our Ballincollig and Midleton studios that will support you in therapeutic recovery from desk life!
Core Focus and Hip Opening 
These focused theme classes are designed carefully to help you with tight hips and a weak core- both can often go hand in hand, and when we bring more flexibility and stability to the hips, and strengthen the core we can experience reduced back pain, improved mobility, and better gait- all of which greater integrity within our daily functional movement.
And isn't that what our yoga practise is all about? Better health on and off the mat!
Here is the full list of themed classes for our studio this week.
Themes for Midleton Studio –
Monday 17.45 pm – Core focus
Wednesday 18.45 pm – Strong and Slow Hip Openers focus
Friday 18:30- Twists and Lower Back focus
Themes for Ballincollig Studio –
Tuesday  17:30- Mixed Level with Lisa Nurture your Nervous System with Inversions
Wednesday 17:30- Mixed Level with Bernadette  Hips and Twists
Thursday: 18:45 Strong and Slow Intermediate  Chakra Focus
 Friday 9.30 Mixed Level Flow with Karen  Supple Spine and Shoulders
Sunday 10.30 Mixed Level with Mary Yoga for Strength
See you on the mat to explore these themes yogis!