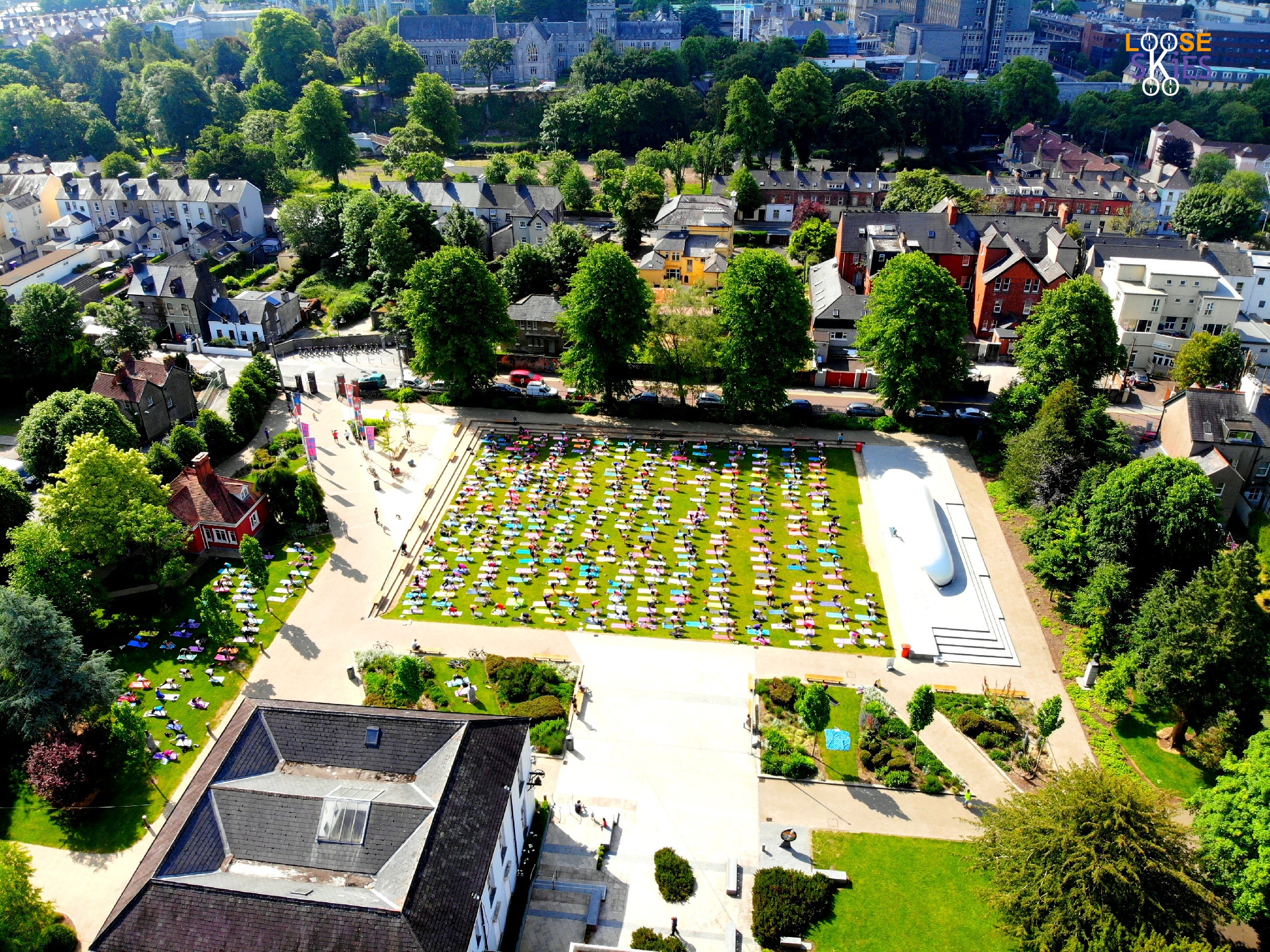 'Yoga in the Park with Himalaya Yoga Valley' is back again this summer of 2022 in the beautiful setting of Fitzgerald's Park and Ballincollig Regional Park!
The weekly summer event has raised over €76,000 for charity over the last 8 years, with the team hoping to raise even more funds this year! We kick off on Saturday, June 4 at 10:00 am (Weather dependent- No rain the night before, or morning of, is a go ahead!)
WHEN:
The first outdoor classes of the Summer will take place in Fitzgerald Park and Ballincollig Regional Park on June 4 at 10:00 am
WHERE:
The Ballincollig class will take place beside the Children's Playground from 10:00 am – 11:00 am
The class at Fitzgerald's Park will take place in front of the bandstand and run from 10am – 11:00am.
Every Saturday from June 4th until September 3rd, yoga enthusiasts and novices will stretch it out and improve their own physical and mental health while supporting those in need.
All funds raised at the Regional Park Ballincollig will go to Pieta House and funds raised at Fitzgerald's Park will go towards Cork Simon Community.
Minimum donations of €5 will be appreciated to help two very worthy causes.
Attendees give a minimum donation of €5 which goes directly to charity. Yoga in the Park has raised over €76,000 for our charity partners thanks to the generosity of the people of Cork and our amazing team.
This Summer our charity partners cannot accept cash at the park so instead, ask that you make your donation online instead through the below links:
Fitzgerald's Park – Support Cork Simon Community here
Regional Park Ballincollig – Support Pieta House here
Thanks to all our clients, teachers and community for stretching their hearts and supporting us with all our fundraising efforts. And a special thanks to Cork City Council for facilitating these events in both locations- it takes a lot of work behind the scenes on their part and we are so grateful for their collaboration.
HOW TO TAKE PART
To take part in 'Yoga in the Park with Himalaya Yoga Valley this year, you can simply arrive with your mat, donation, and your water bottle! You can also book your class online if you wish.
This is a family-friendly event and fur babies on leads are also welcome!
We welcome you to join members of the Himalaya Yoga Valley team, Cork Simon Community and Pieta House at the launch of this wonderful fundraising initiative on Saturday 4th of June
Follow Himalaya Yoga Valley Online on social media to keep up to date on weather updates each Saturday
For more information log onto www.himalayayogaonline.com, or email info@yogacorkireland.com
We look forward to seeing you at the launch of this wonderful community initiative!