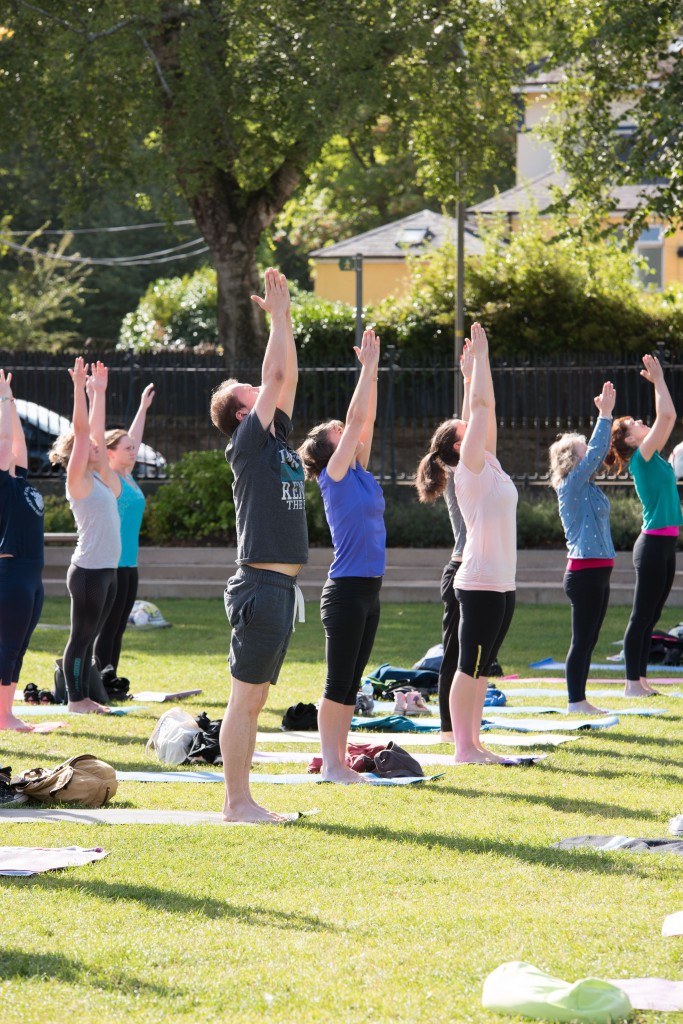 Himalaya Yoga Valley Centre are delighted to announce the return of one of Cork's most popular outdoor weekly events. Yoga in The Park for Cork Simon Community kicks off again on the 4th June 2016 at Fitzgerald's Park.
Every Saturday, yoga enthusiasts and novices will stretch it out in aid of Cork Simon Community to help fight homelessness through yoga. We will host this weekly by donation yoga class every Saturday morning at 10:00am-11.15am in front of the bandstand. Last year, each weekly class saw up to 150 people join the Himalaya Yoga Valley team for yoga in the park and we hope to make this year an even greater success!
More great news! We are adding Yoga for Kids class this year.  Suitable for Kids aged 4 years upwards, from 11.30 to 12.00 each Saturday.
Yoga in the Park has been a resounding success since Himalaya Yoga Valley Centre started hosting it in 2014 raising over €10,000 to date. Himalaya Yoga Valley clients have continued their support of Cork Simon Community with 'Meditation by Donation' classes during the winter.
We welcome you to join members of the Himalaya Yoga Valley team, Cork City Council and Simon Community at the launch of this wonderful fundraising initiative Saturday 4th June 2016.
Event:  Launch of Yoga in the Park for Cork Simon, Summer 2016
Location:  In front of the bandstand at Fitzgerald's Park
Date and Time:  Saturday 4th June, 9.45am
RSVP: By Thursday 2nd June to info@yogacorkireland.com or by phone to 0214279696
If you require any more information, press or media details in relation to this event please contact Anne Marie Ruby on the above RSVP details.
We look forward to seeing you at the launch of this wonderful community program!