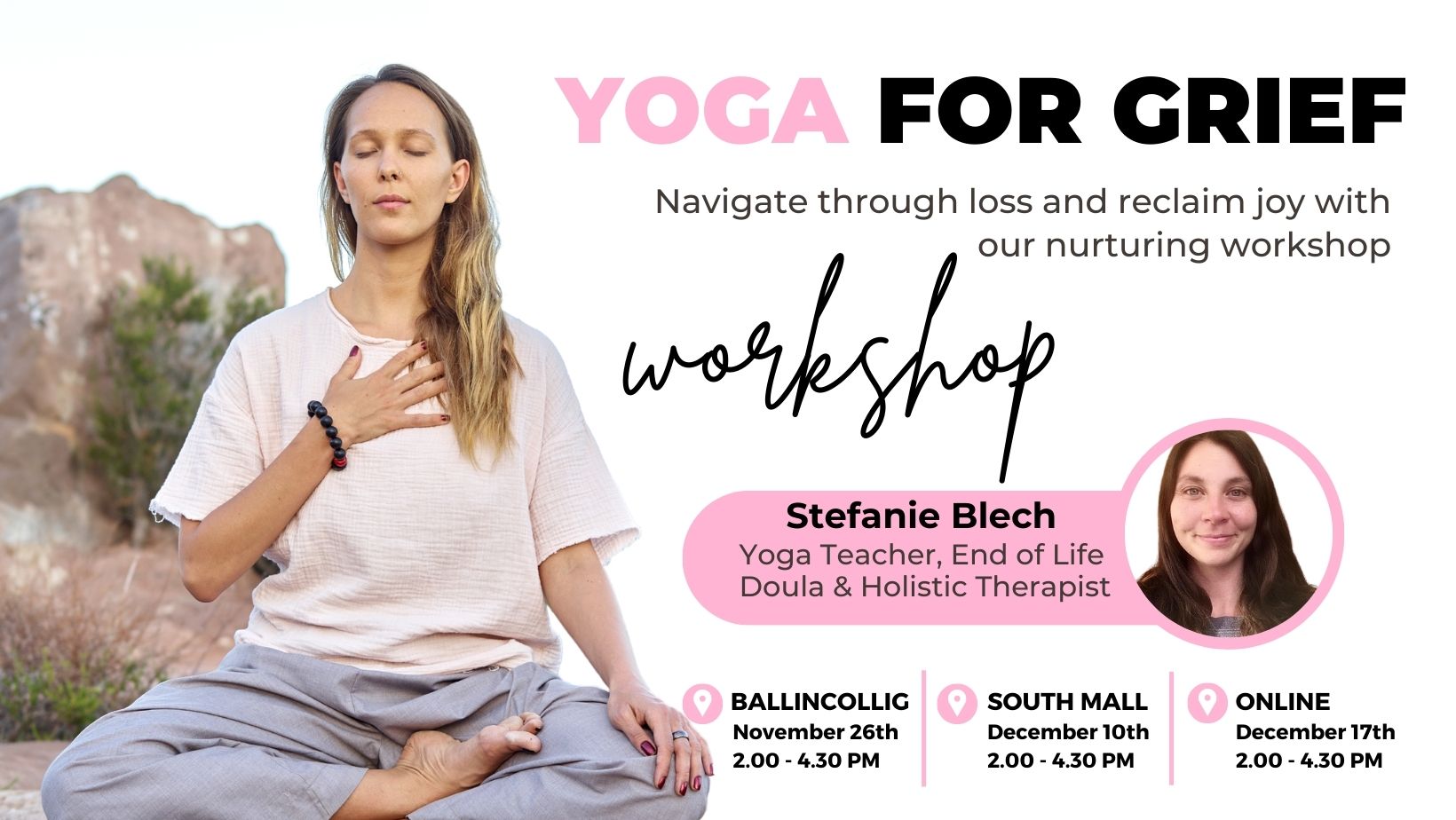 Yoga for Grief Workshop
Grief is a universal experience, and it can often be overwhelming. But what if there was a compassionate practice that could help us understand, acknowledge, and grow with our grief? "Yoga for Grief." This heartfelt workshop provides a safe space to navigate your emotions and find your way back to a more joyful and whole self.
Understanding Grief
Grief has a way of finding a home in both our bodies and minds. Yoga for Grief helps us explore where we hold our grief and encourages us to address it with tenderness. By tending to our grief, we create space for healing, allowing ourselves to become more complete and ultimately experience greater joy.
Community Support
Grief is a shared human experience, and through this workshop, you'll have the opportunity to be present with others who understand the complexities of loss. On a group and community level, we come together to support one another, offering solace and strength.
A Holistic Approach
The Yoga for Grief workshop combines various elements to facilitate healing:
– Breathwork:Connect with your breath to release emotional tension.
– Meditation:Find solace and self-compassion through meditation.
– Asanas:Gentle yoga postures help release physical tension and connect mind and body.
– Movement:Let your emotions flow through gentle movements.
– Sound: Express your emotions and connect with your inner self through sound.
No Experience Needed
This workshop is accessible to everyone, regardless of your previous yoga experience. Whether you're a seasoned yogi or stepping onto the mat for the first time, Yoga for Grief welcomes you with open arms.
Meet Your Guide: Stefanie Blech
Stefanie Blech, a dedicated Yoga Teacher with Himalaya Yoga Valley, is your compassionate guide on this journey. She also serves as an End Of Life Doula, providing grief support and holistic therapy. Her expertise and empathy create a supportive and nurturing environment for your healing.
Here are the upcoming Yoga for Grief workshops:
Ballincollig
– Date: November 26th
– Time: 2:00 PM to 4:30 PM
– Price: €30 for members and passholders , €40 for non-members
Book Now
South Mall
– Date: December 10th
– Time: 2:00 PM to 4:30 PM
– Price: €30 for members and passholders , €40 for non-members
Book Now
Online
– Date: December 17th
– Time: 2:00 PM to 4:30 PM
– Price: €30 for everyone
Book Now
Members and Passholders please use code – "GRIEFWS"
Join us on this compassionate journey of healing and self-discovery. Find support, understanding, and a path to wholeness through Yoga for Grief.