Free admission, pre-book online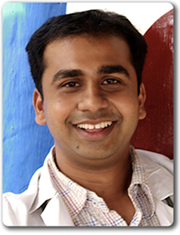 Saturday, 6 August
14.00-14.45 pm
Himalaya Yoga Valley Centre
Penrose Wharf
The word Ayurveda transcribed means "The Science of Life or "The Science of Longevity".  Ayurveda is one of the ancient medical sciences in the world and is not only a health care system but the art of healthy living that enables you to create harmony in daily life by applying self-knowledge and self-care.
Ayurveda specialises in designing a health and living plan that includes elimination of the cause(s) of disease or conditions; it treats the condition and implements health and wellness actions using herbs, foods, aromas, gems, colours, yoga and mantras that rebuild the body and continue its rejuvenation.
In this lecture, learn how you can use the Ayurveda approach to life to address the unique needs of your body, recognising and balancing your mental and emotional states and deepening your connection with your spirituality.
About Dr. Rohit
Dr. Rohit was born in Goa and completed his Bachelor of Ayurveda Medicine and Surgery (B.A.M.S.) degree at Goa University. He practices medicine in his North Goa clinics www.ayurvedagoa.org, renowned as an Ayurvedic physician, panchakarma and yoga specialist, with over a decade of experience in these areas.
Dr Rohit travels extensively around India and Europe, consulting, studying, lecturing and conducting workshops on Ayurveda, yoga and allied subjects.  Since 2008, Dr Rohit has been at the forefront of educating Himalaya Yoga Valley teacher trainees from all over the world on traditional Ayurveda and its relation to therapeutic yoga.  He is a valued member of the Himalaya Yoga Valley teaching team for India and Europe training. He is a very popular lecturer with trainees, inspiring many to continue further studies in Ayurveda medicine. He says: "Ayurveda, the science of life, is a boon to the science of healing and to seekers of health, rejuvenation, longevity and well-being"