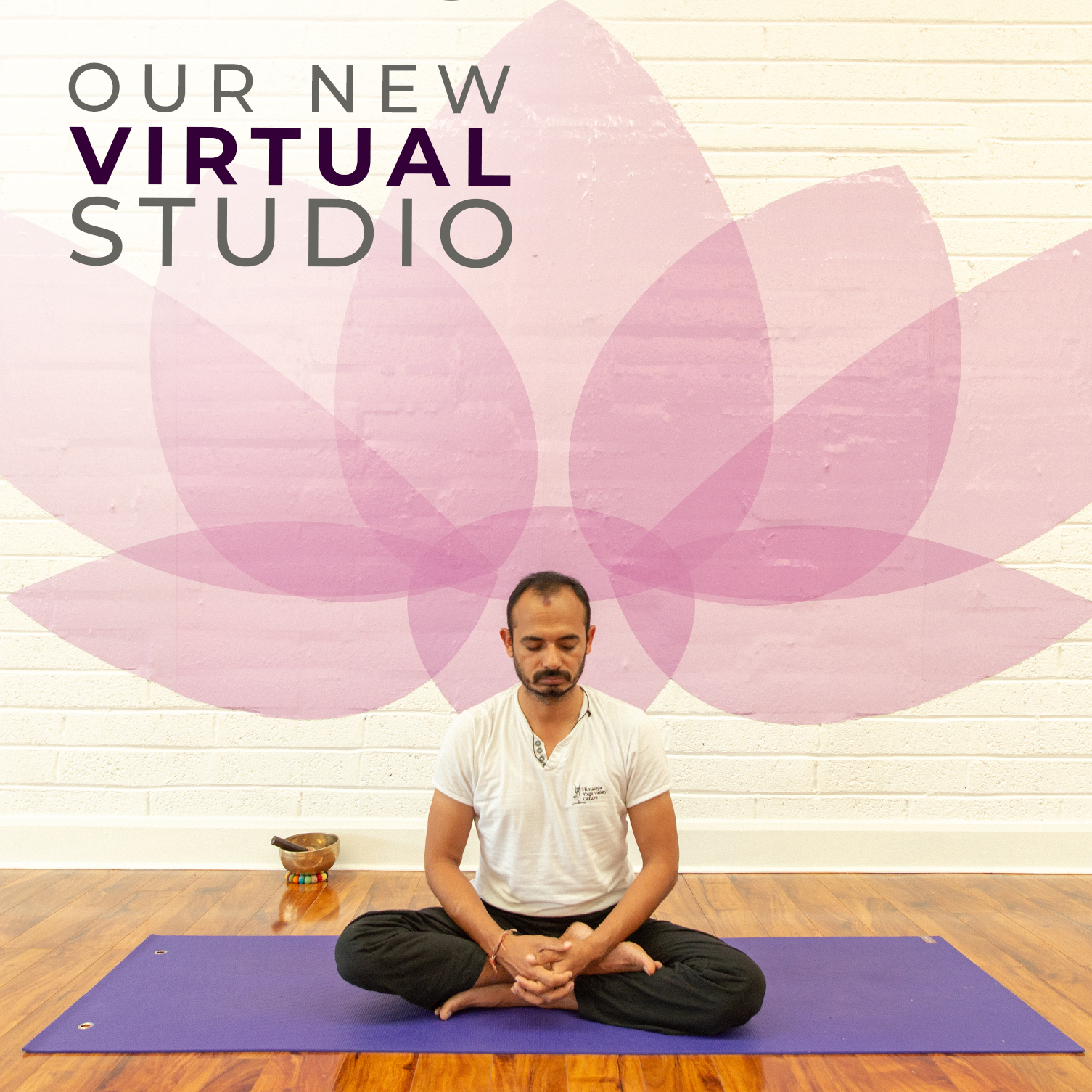 We are absolutely thrilled to announce that we have launched Himalaya Yoga Valley online! Classes will kick off live at our virtual studio on Monday the 11th of May. We have up to 5 classes a day and over 100 classes per month for you to enjoy with our team of expert teachers and here is the really exciting news…after such an incredible response to our community wellbeing classes we are launching our introductory unlimited memberships for just €19.99 a month on a rolling basis!
After seeing the response to our online classes and what they meant to so many, we wanted to offer unlimited access to the highest quality classes for as low a price as possible. We launched our studio 7 years ago with a vision to make yoga accessible and now we open our virtual space with the same mission and hope in our heart- to bring authentic, accessible, affordable yoga from it's origins to everybody! We are keeping our classes FREE for frontline healthcare workers as a way to say thank you for all that you do and we are also running a free weekly Seva class for all levels each week.
We have kept affordability and accessibility at the core of our vision, and you can expect the same incredible quality teachings that you have come to know from our team, led by Yogacharya Lalit.
Here is what is on offer
-Over 100 classes a month
-Classes 7 days a week
-Various styles
-Something for all levels
-Members-only access to our library of classes that will grow as we go
-Private Classes
-Corporate Classes
-FREE classes for frontline Healthcare workers
-All classes easily accessible on Mindbody Online
If you are already a member of our studio you will have received an email about your existing memberships and passes and if you have any questions you can drop us a line. We look forward to welcoming you all back to our classes online and want to thank you for your support over the last few months.
If you have enjoyed our classes or would like to support us in our online expansion we would greatly appreciate your support!