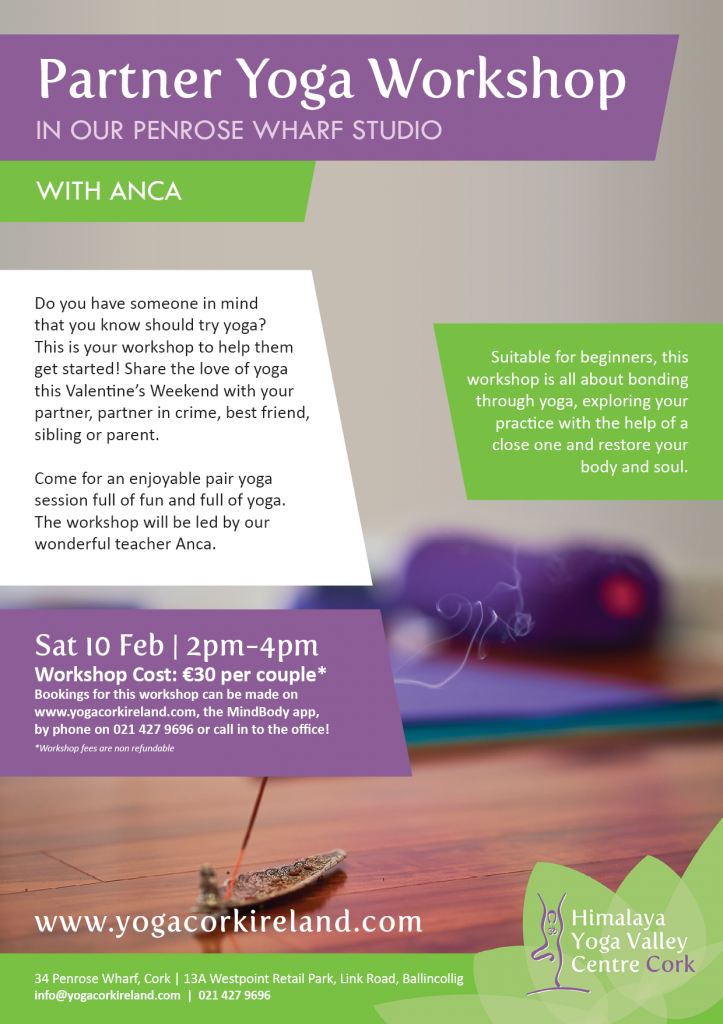 Partner Yoga Workshop
Do you have someone in mind that you know should try yoga? This is your workshop to help them get started! Share the love of yoga with your partner, partner in crime, best friend, sibling or parent.
Come for an enjoyable pair yoga session full of fun and full of yoga. The workshop will be led by our wonderful teacher Anca.
Suitable for beginners, this workshop is all about bonding through yoga, exploring your practice with the help of a close one and restore your body and soul.
Saturday February 10th at 2pm until 4pm
Workshop Cost: €30 per couple
*Workshop fees are non refundable*