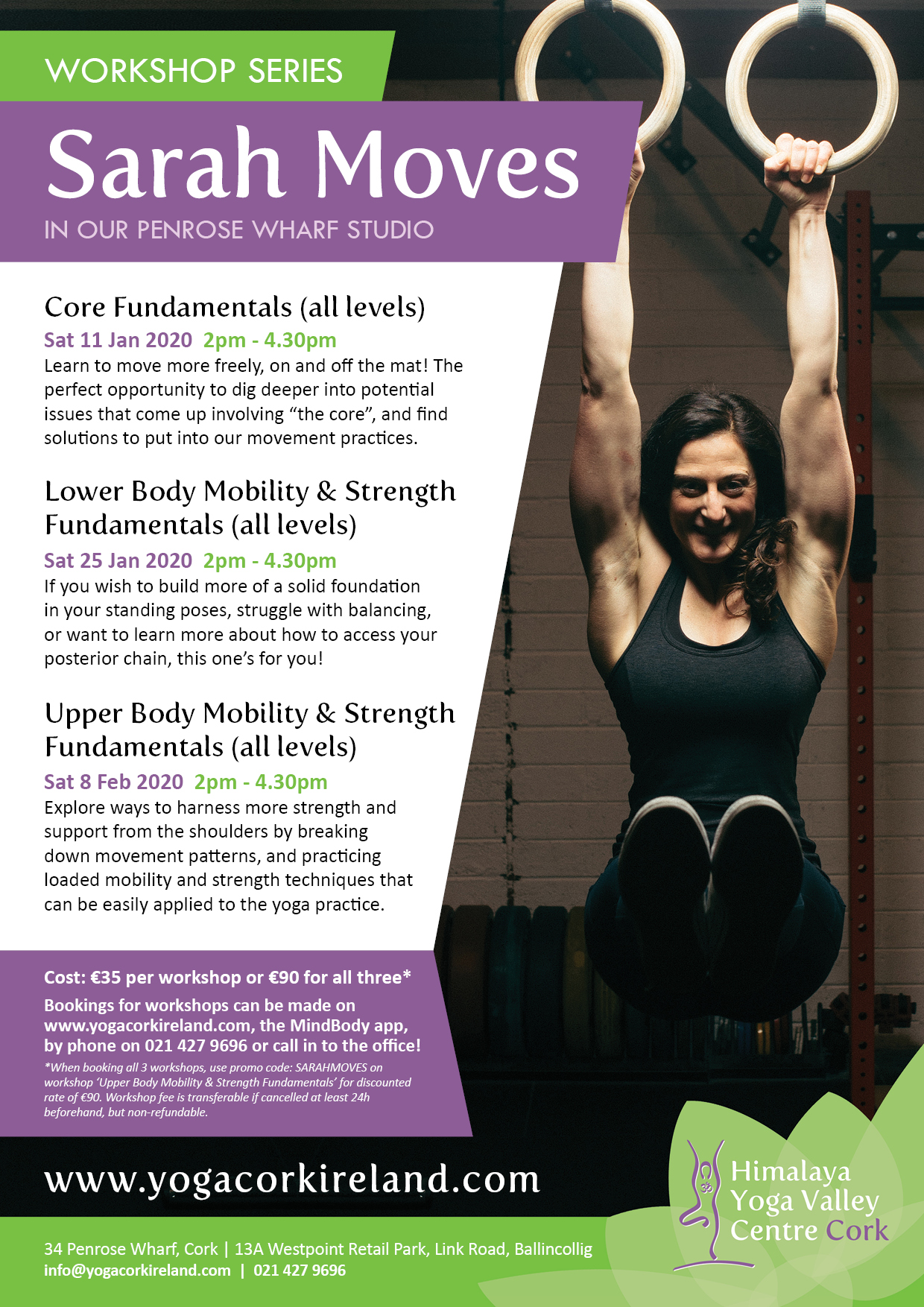 We are delighted to announce that the wonderful Sarah Moves will be back in Penrose Wharf early next year for a series of workshops.
Get reacquainted with the structure of the spine and "core" with a Core Fundamentals workshop on Saturday 11th January.
If you wish to build more of a solid foundation in your standing poses, struggle with balancing, or want to learn more about how to access your posterior chain, then Lower Body Mobility & Strength Fundamentals on Saturday 25th January is for you!
Whether gaining strength, mobility, or just improving your biomechanical awareness is on your list of your goals, all will find value in 'Upper Mobility & Strength Fundamentals' on Saturday, February 8th.
Booking is now available on the MINDBODY App, through our website or call us on 021-4279696.