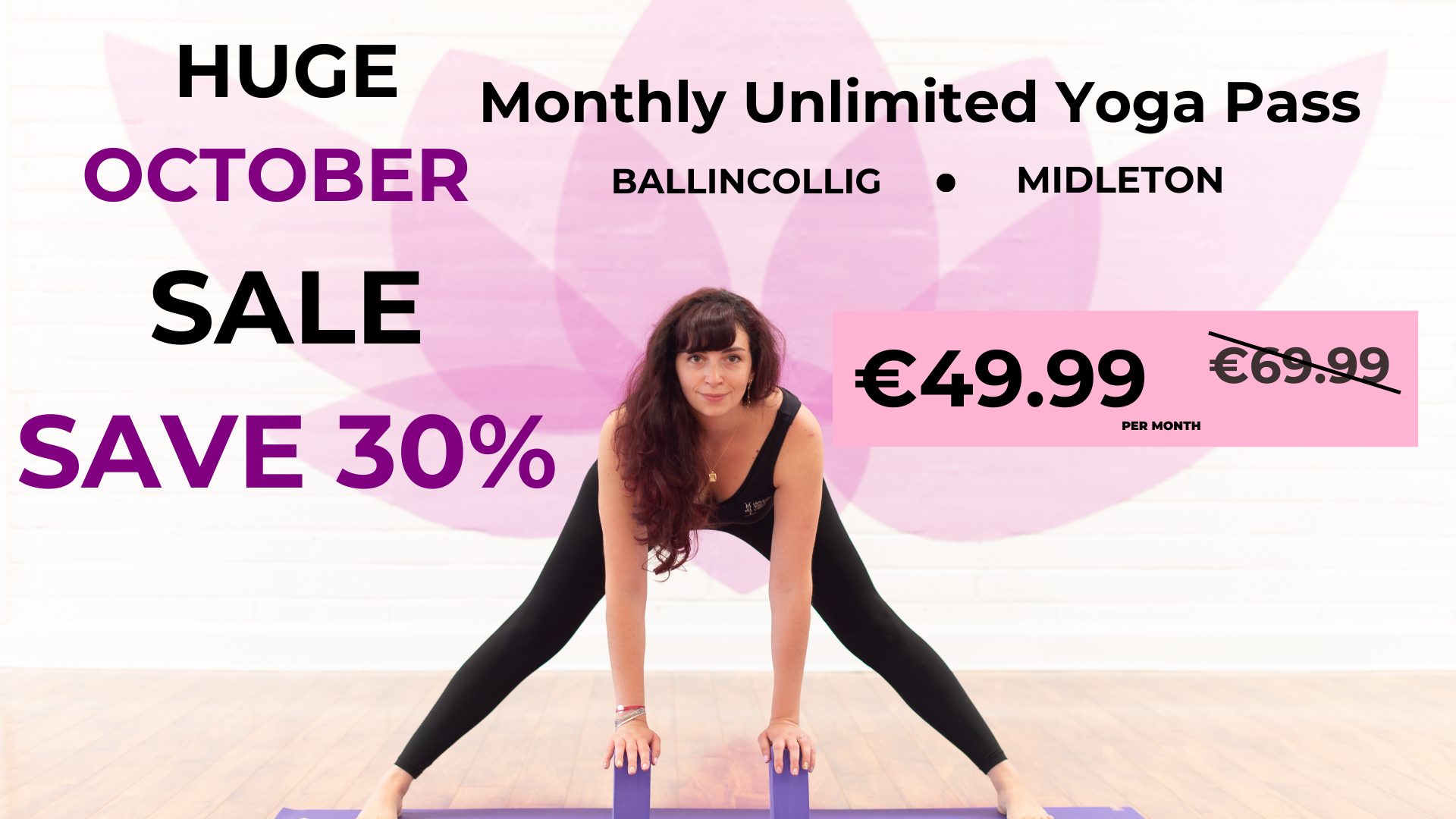 October Sale at Midleton & Ballincollig Studios!
We had such a great response to our flash sale that we have extended it for the month of October.
If you are ready to commit to your health and well-being on an ongoing basis this offer is for you.
At both Ballincollig and Midleton, our 6-month membership is just €49.99 per month giving you unlimited access to more than 100 classes per month in each location with our team of expert teachers.
Practicing yoga regularly is a great way to nourish your body and improve your mental health. With this pass, you can access the highest quality yoga classes daily for less than €2 per class!
Grab your MONTHLY UNLIMITED YOGA PASS – usually €69 for JUST €49 valid for unlimited classes in Ballincollig Studio or Midleton Studio
Got any questions about this pass? Reach out to us in the chat!