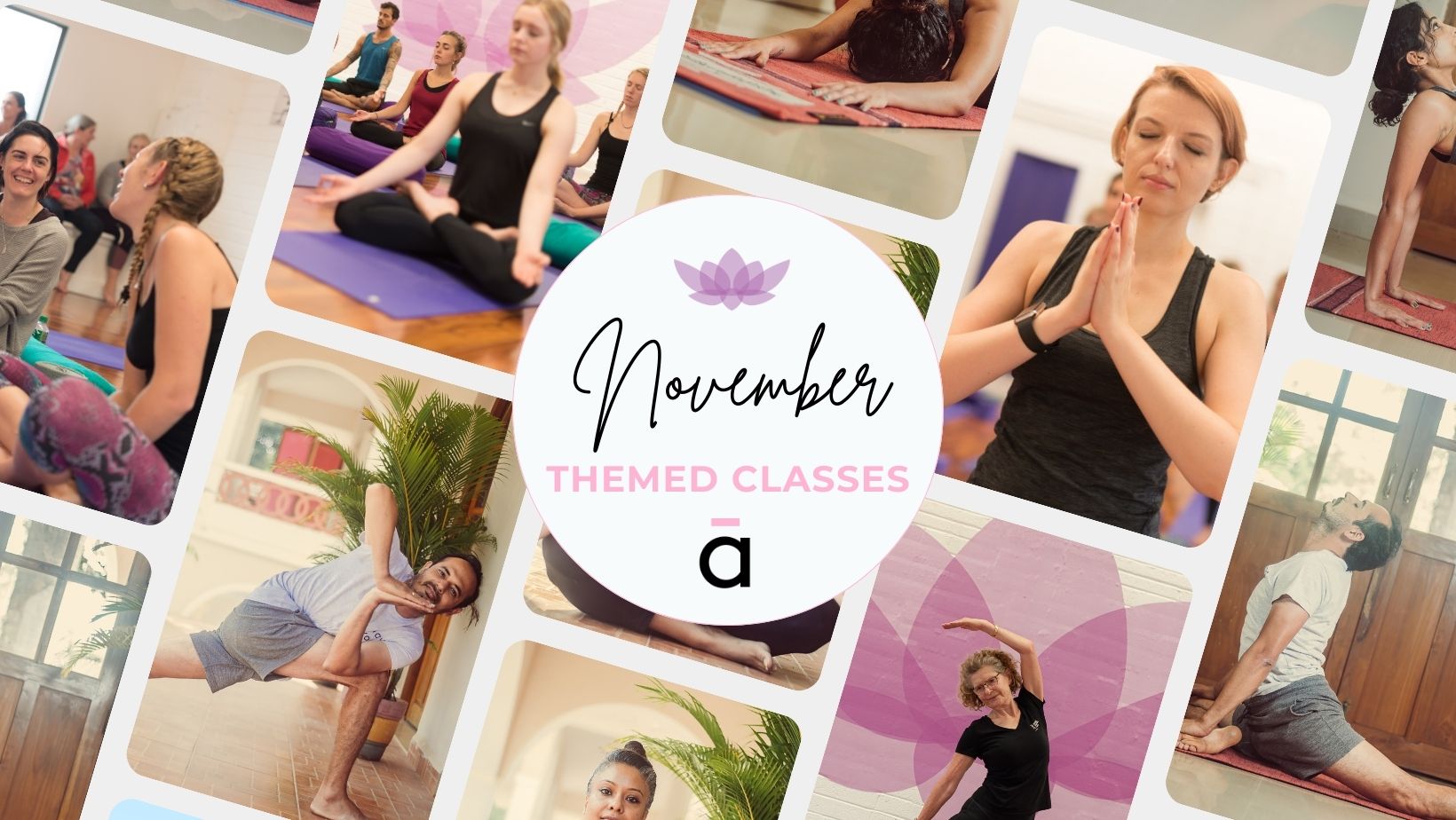 Dive into November with Yoga is more than just poses; it's a journey of the mind, body, and spirit. True transformation blossoms from regular, dedicated practice.
This November, embark on a new chapter of your yoga journey! We've curated special themed classes, each focusing on different aspects of the body, guiding you to deepen your practice and strengthening the connections with your inner self.
Planning your practice in advance can be a game-changer.
Let's explore these themes and tailor your daily sessions accordingly, ensuring you get the most out of each day's practice!
Here is the full list of themed classes for our studio this month
Themes for Ballincollig Studio –
Tuesday 17:30 – Open the Heart and Spine Mixed Level
Wednesday 17:30 – Activate Your Glutes Yoga Intermediate
Thursday 19:00 – Quads and Hamstrings Mixed Level
Friday 09:30 – Mixed level flow Backbend Focus
Themes for City Centre Studio –
Tuesday 6.30 PM Arm Balances & Inversions
Wednesday 5.15 PM Mixed Level Flow Backbend Focus
Saturday 11.30 AM Chakra Focus
Ālaya Yoga Online Themes – 
Monday 07:15 – Quads & Hamstrings Mixed Level
Tuesday 10:00 – Activate Your Glutes Yoga Intermediate
Wednesday 18:30- Body and Mind Balance Mixed Level Flow
Thursday 07:15- Advance Flow
Friday 07:15- Side Body Release and Twist Focus
Mixed Level
See you on the mat to explore these themes yogis!These themes will be there only for November. So do not miss them.
We hope these new theme classes will help you focus on different parts of your body.
Do you have any themes you would like to see in our studio? Let us know on the chat!