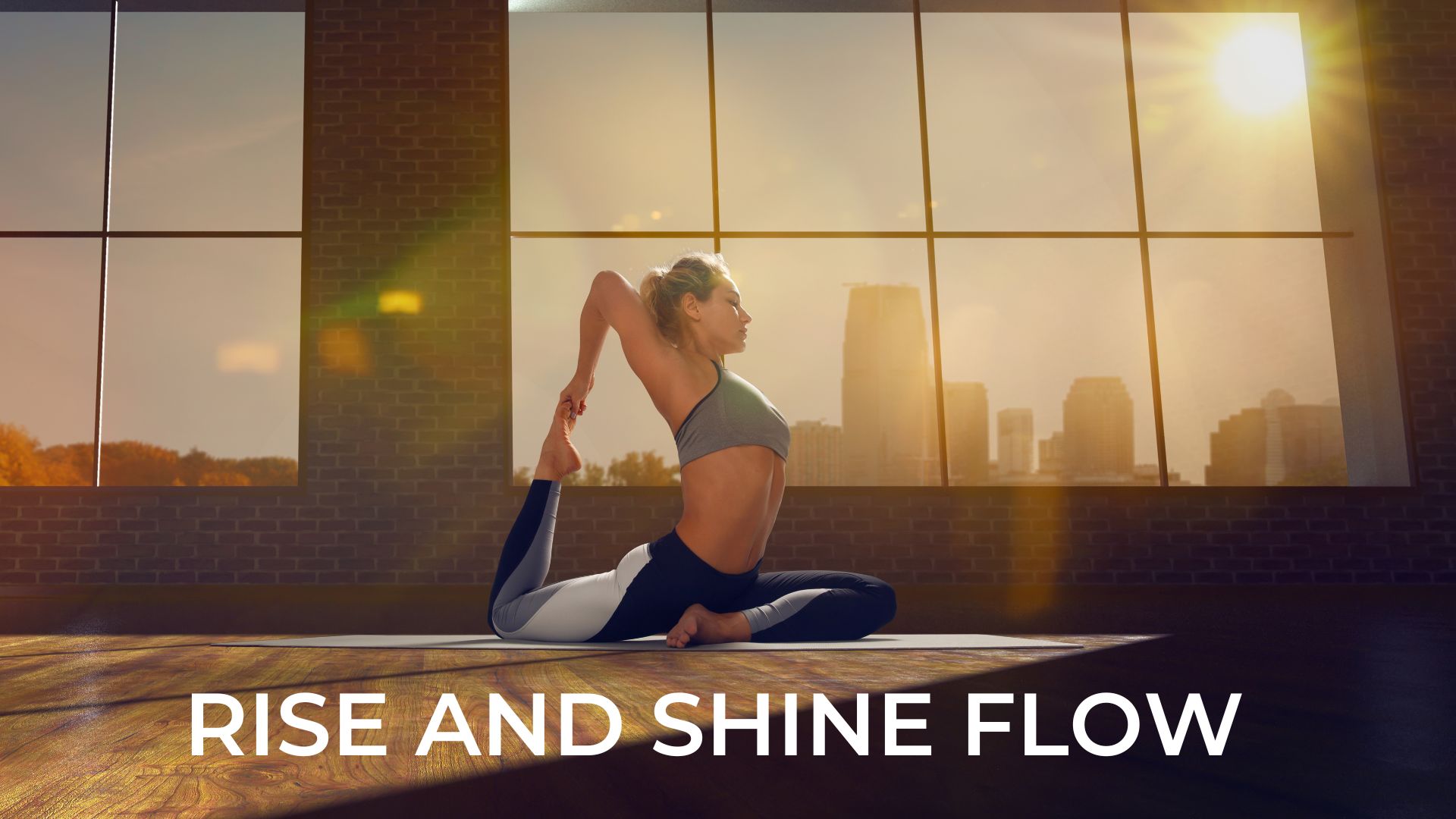 🧘‍♀️🌞 New Yoga Class Alert: Rise and Shine Flow 🌞🧘‍♂️
Join us in our revitalizing morning practice, the "Rise and Shine Flow." This class is designed to help you cultivate presence, awaken your resilience, and increase your mobility, all while letting your breath be your guiding anchor.
🌅 What to Expect:
🔹 Invigorating Morning Sequence:Start your day with energy and enthusiasm by participating in a dynamic yoga sequence that invigorates your body and mind.
🔹 Mindful Morning Moments:Immerse yourself in the stillness of the early morning, creating a deeper connection to the present moment as the world awakens around you.
🔹 Vinyasa Fusion: Experience the harmonious fusion of breath and motion through the art of Vinyasa. Our expert instructors will guide you through a series of invigorating Vinyasa sequences aimed at enhancing flexibility, strength, and balance.
🔹 Synchronized Breathing: Learn the art of synchronized breathing that unites seamlessly with your movements. This practice amplifies lung capacity, improves oxygenation, and centers the mind, helping you feel more grounded and focused throughout your day.
🌟 Class Schedule:
We offer the "Rise and Shine Flow" class four times a week. By practicing before the demands of the day set in, you can carve out dedicated time for your yoga practice and establish consistency in your routine.
📆 Class Times:
1️⃣ Mondays: 6:30 AM with Hannah
2️⃣ Tuesdays: 6:30 AM with Eve
3️⃣ Wednesdays: 6:30 AM with Eve
4️⃣ Thursdays: 6:30 AM with Taylor
Don't miss the opportunity to start your mornings with renewed energy and a sense of purpose. Join us for the "Rise and Shine Flow" class, commencing on October 31st, and running four times a week at South Mall Studio!
📍 Location: Himalaya Yoga Valley 2nd Floor 52 South Mall Cork City Eircode, Co. Cork, T12 YTY5, Ireland
Ready to embrace the day with grace and vitality? We'll see you on the mat! 🌄🙏