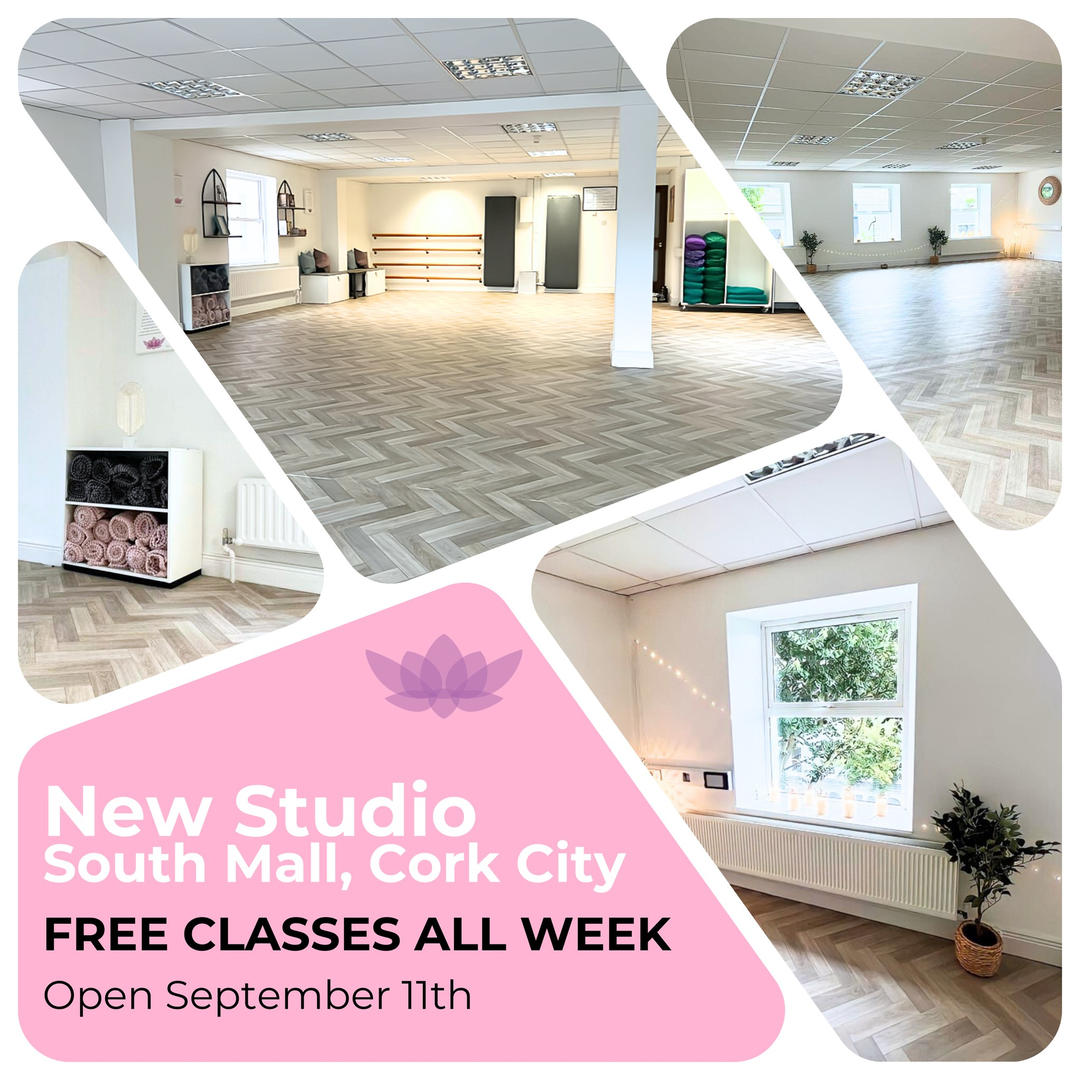 New Beginnings and back where it all began- in the Heart of Cork City 
We are so thrilled to be back in the city and opening our doors in Cork City on September 11th  and we can't wait to show you our stunning new yoga studio on the South Mall!
We have a whole week of FREE YOGA for you with our expert team of teachers, and you can enjoy as many FREE classes as you wish while you get acquainted with our space, our teachers and our classes. Our Senior teacher, Lisa Fahy, has curated a wonderful week of classes for our clients who have been eagerly awaiting our return to the city centre.