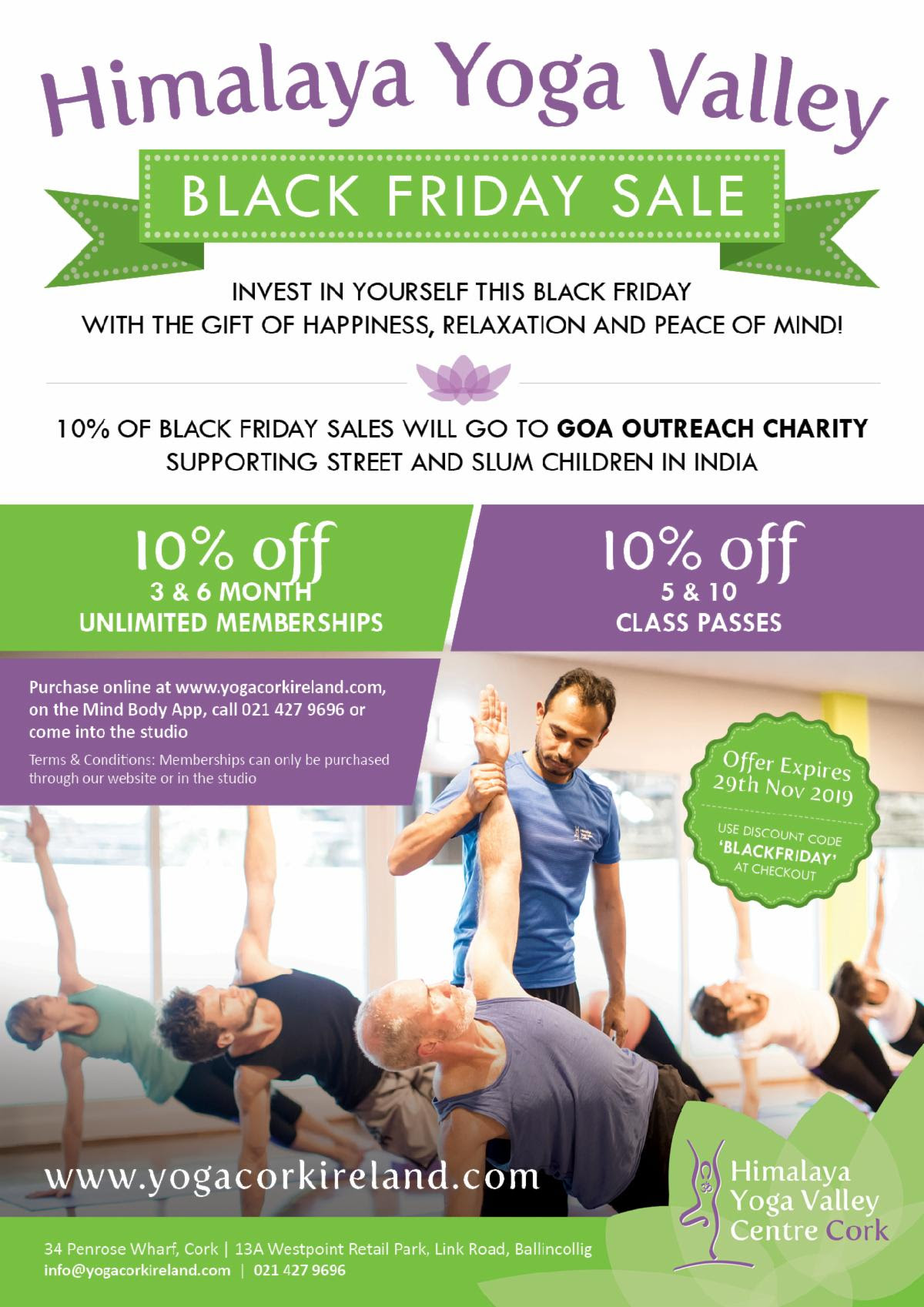 Brighten up this Black Friday by bringing the light of yoga into your life.
In the run up to the busy festive season it's the perfect time to invest in some self-care whilst making sure you're fully rested and ready for the celebrations in mind, body and spirit.
We are running a 10% off sale on our 3 & 6 Month Unlimited Yoga Memberships and our 5 & 10 Class Passes up until midnight Friday November 29th! 10% of all Black Friday sales will be donated to Goa Outreach Charity, supporting street and slum children in India.
Simply use the promotion code BLACKFRIDAY at the checkout online at www.yogacorkireland.com, over the phone at 021 427 9696 or at reception.
This is an excellent way to restart your practice or immerse yourself further in your existing practice at a seriously amazing price!
See you on the mat!