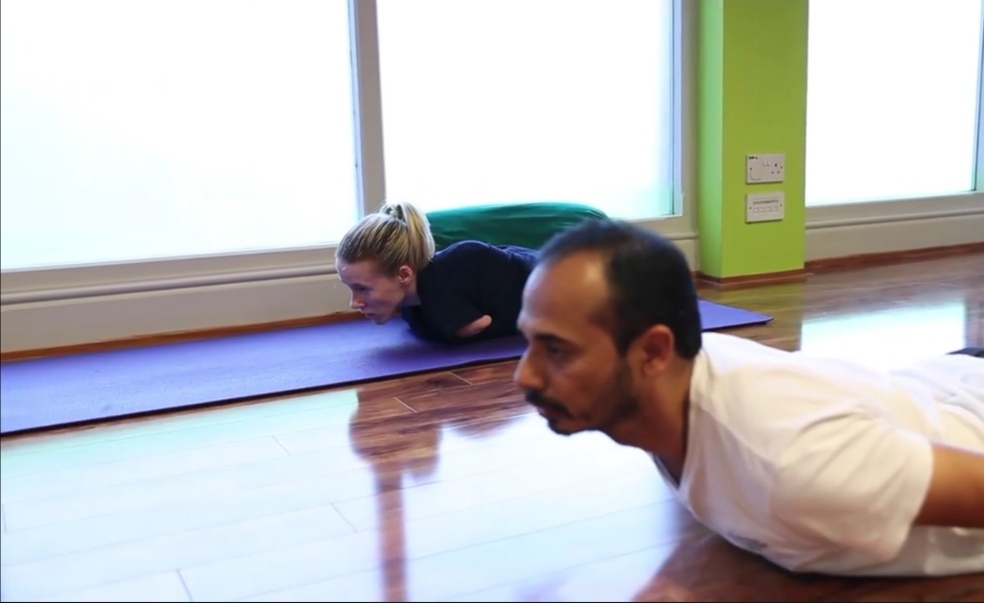 Joanne O'Riordan recently started practicing yoga with Lalit Kumar, school founder of Himalaya Yoga Valley at our Cork City studio.
This YouTube video which can be viewed at this link is the inspirational story of her journey to yoga, a journey without limits that embodies the spirit of yoga for everybody! Joanne is a sports journalist and disability rights advocate and one of only seven people living in the world with the condition Tetra-Amelia Syndrome. Joanne was born without any limbs and her motto in life is 'No Limbs No Limits'. Her amazing attitude to life has inspired many! In this video you will hear about Joanne's experience of yoga since she started practicing with Lalit only 6 weeks ago and how our only limitations are the doubts we place on ourselves.
Lalit Kumar from India has been practicing yoga since the age of seven at traditional schools in the Himalayas. He has been teaching internationally for over a decade with a wealth of experience. He is a renowned teacher in the global yoga community. Lalit and the team at Himalaya Yoga Valley Cork are dedicated to improving the health, happiness and wellbeing of our clients and also our communities. The team have raised over €70,000 for Cork Simon Community and Pieta House through their Yoga in the Park project. Himalaya Yoga Valley centres in Cork City and Ballincollig are known as sanctuaries from modern day stress and places where people always leave feeling better than they arrived!
If you believe that yoga is for everybody please share this video and Joanne's story!
To hear more from Joanne, check out the Joanne O'Riordan Podcast on redextra.ie, Apple podcasts and Spotify.
#yogaforeverybody
Media Queries
Please contact Marion Courtney on 0852544535 or by email marion@yogacorkireland.com for any media queries in relation to this news release.