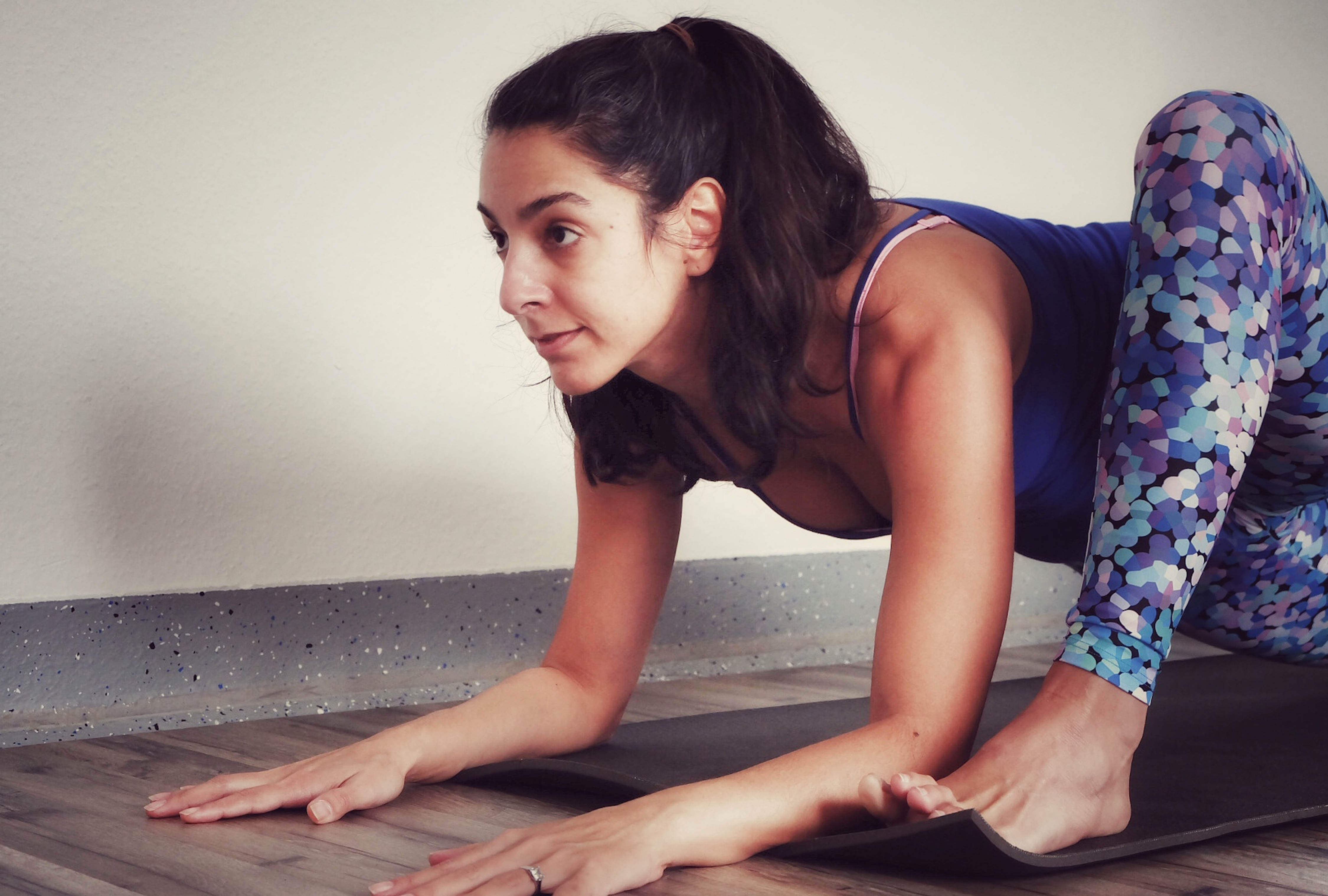 We are delighted to announce the arrival of Maya Devi Georg next month to Cork!! She is a well renowned international yoga teacher & writer and is coming to Cork for the first time ever! Her workshops will be inclusive of all levels so beginners are more than welcome! To quote Maya: "My workshops are geared to challenge people, not break them!". More information on Maya available on her website: http://www.brahmalokaorbust.com/
Getting Twisted: Accessing Twists & Binds-OPEN TO ALL LEVELS
When: 30th January 2016 2-4pm
Price: €30 per workshop
Twists are often the most challenging of poses. They require flexibility in our shoulders, hips, and entire spine. Twists are also the most beneficial of yoga asanas. They keep the spine healthy, massage internal organs, and keep us regular. In this workshop you will learn the necessary steps to safely build the flexibility and strength necessary to make both twists and binds accessible in your everyday practice!
Let's Do the Splits-OPEN TO ALL LEVELS
When: 31st January 2016 12-2pm
Price: €30 per workshop
Splits require us to take extend our legs, stretching them out to the side, or one leg forward and the other back. This requires loose legs and hips, and a range of motion that combines elements of forward and backward bending.
No, they are not impossible – they just need some work! This workshop will give you the techniques needed to build the strength and flexibility to come safely into splits (hanumanasana) and straddle (side splits).
Maya's Bio
Maya Devi Georg (ERYT-500, RPYT, RCYT) is a yoga teacher and writer. A native New Yorker living in Germany, she was lucky to have studied extensively with Swami Bua, Swami Jnanand, Dharma Mittra and Swami Chetanananda, as well as having been initiated into many practices by Yogi Gupta (Swami Kailashananda).
Taking the many teachings she received from her teachers she developed, with her partner Chris Kourtinatos, Kenosis Yoga – a deliberate form of yoga asana that is deeply meditative and precise. In Kenosis Yoga each movement and posture is unpackaged in a sequential manner to help prepare students for the next level of practice, rapidly developing the body and mind to go beyond preconceived limitations and attain a true yoga practice.
Teaching since 2002, she has taught throughout North America and Europe in universities and elementary schools, synagogues and community centers, studios, gyms, and conference rooms. She has taught adults, children, seniors, and expectant mother, as well as professional athletes, dancers, and gymnasts, that were recovering from injuries. She has been assisting in teacher trainings since 2004, and began conducting her own trainings in 2009. She continues to teach with her partner all over Europe and the United States.