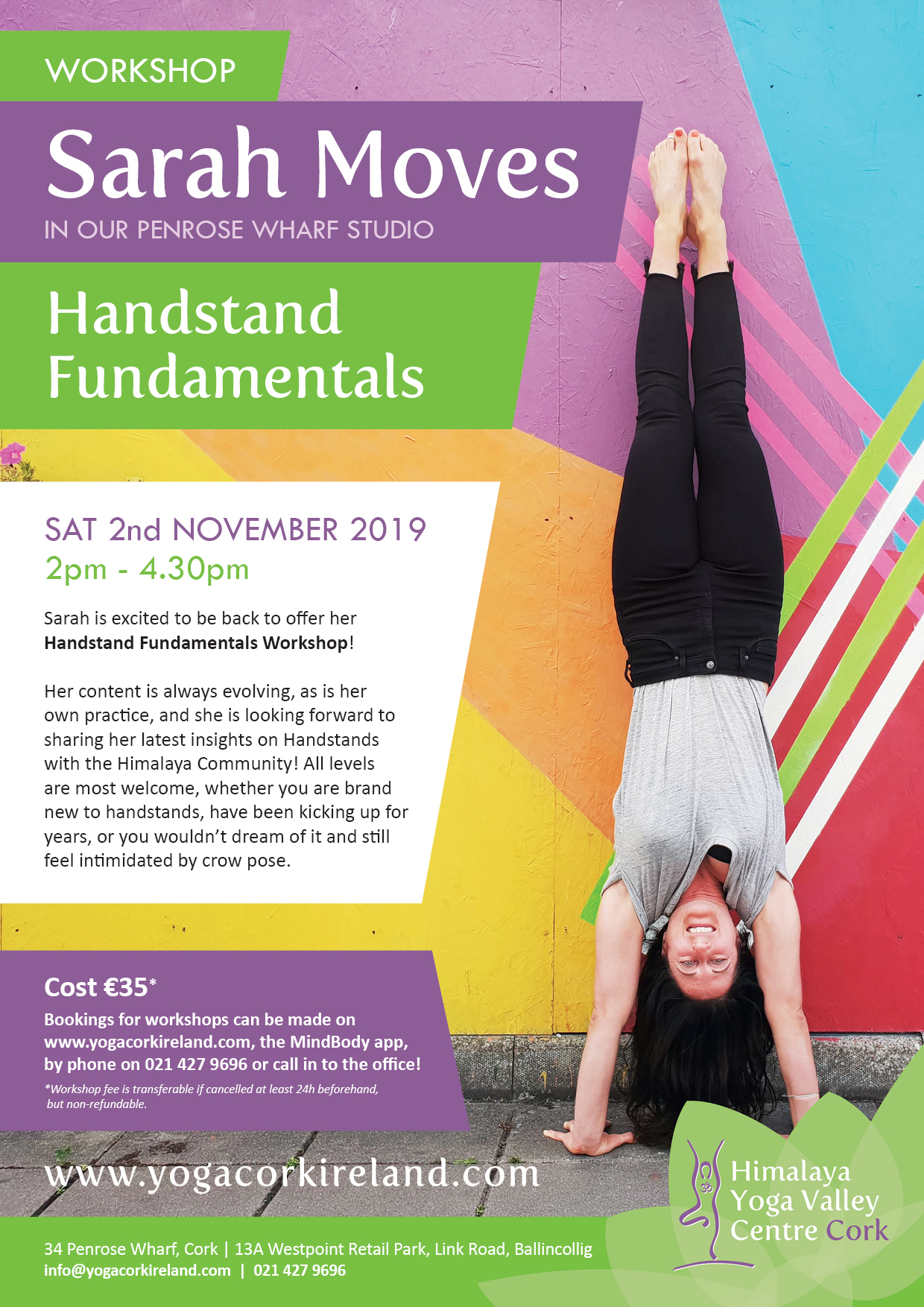 Himalaya Yoga Valley are delighted to welcome back Sarah Moves to our Penrose Wharf studio for a not to be missed 'Handstand Fundamentals Workshop' on Saturday, 2nd November 2019 at 2.00-4.30pm .
Are you still kicking up and hoping for the best? Hitting a plateau? Have you always dreamt of learning how to perform a handstand but convinced yourself it just wasn't in your wheelhouse?
In this workshop we will uncover the roadblocks and prerequisites for skill development in performing a handstand. We will look at joint preparation, alignment, and how to carefully enter and fall out of alignment. Together we will explore accessible bite size tools/methods to help us build the upper body mobility and strength needed to feel stable upside down in this elusive pose (not to mention have FUN doing it)!
Whether you are brand new to handstands, have been kicking up for years, or you wouldn't dream of it and still feel intimidated by crow pose, all levels are welcome.
"I am excited to be invited back to offer my Handstand Fundamentals Workshop! My content is always evolving, as is my own practice, and I am looking forward to sharing my latest insights on Handstands with the Himalaya Community! All levels are most welcome." – Sarah
Workshop price: €35*
*Workshop fee is transferable if cancelled at least 24h beforehand, but non-refundable.
Book now on the MINDBODY app,through our website www.yogacorkireland.com or call us on 021-4279696.