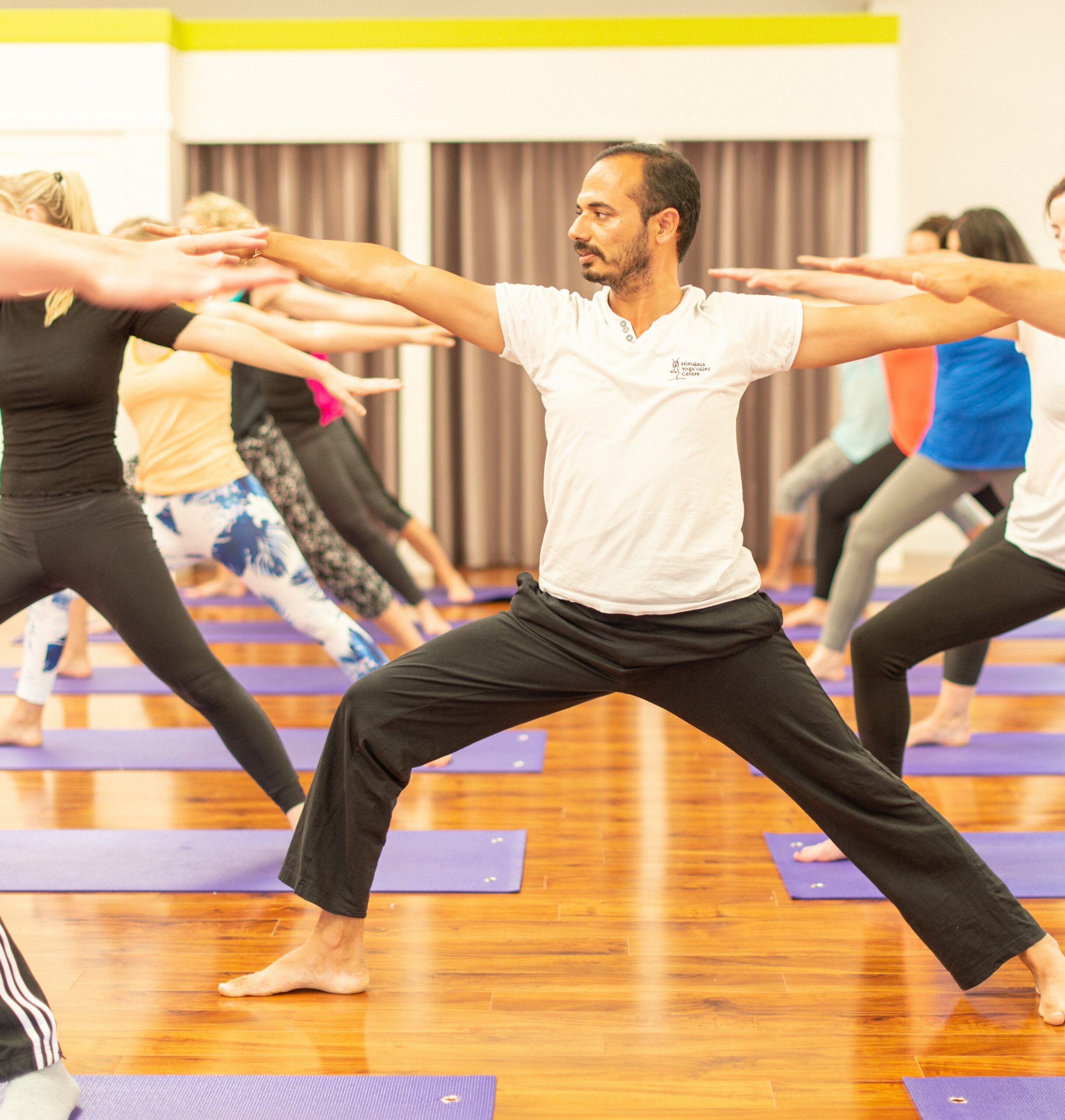 Namaste,
We hope you are all doing well and your families are safe and well too. It came as a pleasant surprise to us on Friday that yoga studios will have the opportunity to become operational again on the 29th of this month. We were expecting permission for yoga studios to reopen in the August phase and our planning has been geared towards that date. We will however now begin a phased reopening of Himalaya Yoga Valley with our Ballincollig centre reopening first and we will also retain and expand our virtual studio offerings. With our capacity reduced by close to 60% and Ballincollig being a much larger space it will be feasible for us to begin our reopening from that location with all of the social distancing and hygiene measures required to do so safely. We aim to reopen in Ballincollig in the second week of July and will notify you when our schedule is up to take online bookings!
Ballincollig
Please see this video of our Ballincollig Yoga Studio which will give you an idea of why it is such a popular place to practise with our clients- we look forward to welcoming you there.
Highlights of our Ballincollig Studio
*One of Ireland's largest yoga studios spanning over 2000 sq ft
*Located just off the link road
*Beautifully designed, spacious studio with lots of light & overhead heating
*Free Parking on Site
*15 minutes drive from Cork City
Safety
We will be following all HSE guidelines to make practising with us as safe as possible for our team and our clients and we will circulate and publish our practice guidelines and policy in the coming weeks before we open. This will be available to view on our website, social media channels and you will also receive it by email if you are on our mailing list. We were the first studio to close in Cork. We did so early to protect our team, clients and community and we will not rush reopening for the same reasons. We thank you for supporting that decision when we made it and thank you in advance for working with us to keep everybody as safe and healthy as possible.
Classes will be one hour in length to account for studio cleaning and can not cross over so we will have approximately 3 classes per day to begin with in this government phase of restrictions.
Your Pass or Membership
If you had a pass or membership with us with remaining classes or time on it before the lockdown started and have not transferred it for use online, you can now contact us to reactivate it and we will extend the validity equal to what was remaining on it when we closed. If you have a pass or membership that you bought for use in our studio before the lockdown and you reactivated it during the lockdown to use online, you can carry on using it online, in house or blended between both. Virtual studio memberships are exclusively for use online. Our team is always on hand if you need any help or clarification regarding your pass. Simply drop us a line.
Please note all bookings must be completed and paid for online as we will not be doing transactions in the interest of safety. In the interest of taking care of vulnerable or elderly clients who may not be able to book online we will make exceptions and our team will assist you. You will need to email for this before attending the class and this is in exceptional cases only. We want to keep barriers to practise down so we are here for those clients who can not book online and for all other clients we greatly appreciate your support in keeping our team safe by pre paying and pre booking.
In respect to our clients who have patiently waited to use their passes during lockdown we will not have passes available for sale. Single classes will be available for purchase and use on the same day from the start of our second operational week. We will monitor attendance and open up sales for passes based on our findings. We kindly request that clients attend a maximum of three classes per week online and also use our online classes to ensure that everyone gets an opportunity to attend.
Himalaya Yoga Valley Online
Should you wish to practise from home you can join our thriving online community and attend up to 100 classes per month with Lalit, Lisa, Anca, Jim and Carolann from the comfort of your own home for just €19.99 per month! We have up to 5 classes a day, including Dynamic, Themed, Gentle Glow, Restore & Revive and plenty more of your usual favourites. Our clients are thrilled with being able to access the same classes they know and love without the commute. If you wish to become a member of our virtual studio you can do so here many clients have expressed their wish to keep practising from home and we are proud to be able to deliver the highest quality yoga experience directly to them. We have some very exciting international teachers lined up and our online community has grown into a very special one!
Thank You So Much
We appreciate all of the incredible support from our clients over the last few months and our wonderful team who offered so much to our community for the first 8 weeks of the pandemic lockdown with free classes every day- we had attendance of over 100,000 during that period with people from all over the world benefiting from yoga to help them get through a difficult time. We continue to offer free online classes to frontline health workers and we hope to restart Yoga in the Park as soon as possible to fundraise for our charity partners who have been so hard hit by this pandemic. We are in the process of getting relevant permissions from the council to do so.
It has been a challenging time for us as a team and to stay afloat as a business, but the support of our wonderful clients and teachers has kept our spirits uplifted!
Once again, thank you, and we look forward to seeing you in Ballincollig or online!
Yours in Yoga,
The Himalaya Yoga Valley Team