Kundalini Yoga For Women with Viriam Kaur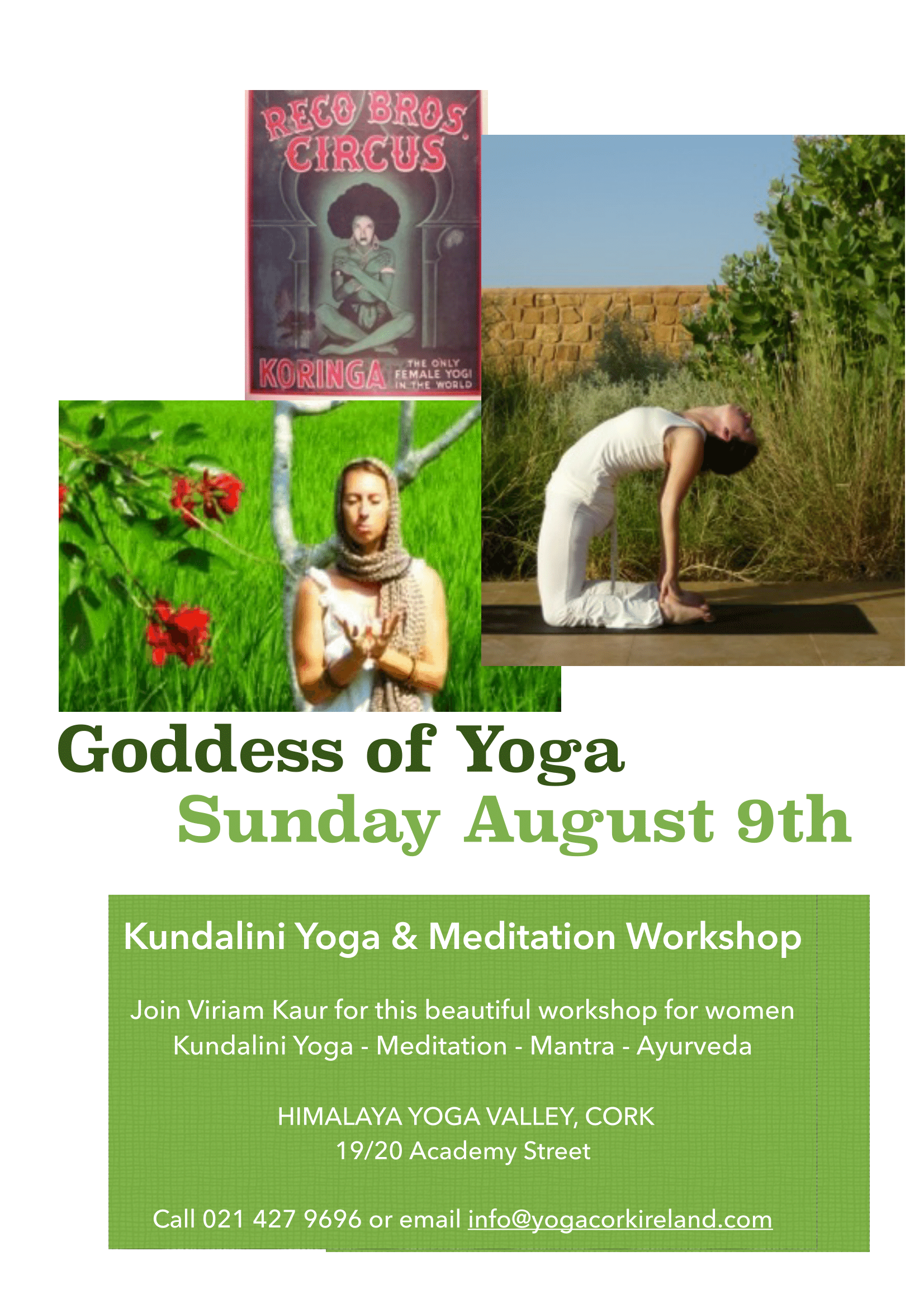 When: Sunday, August 9, 2015   10am-6pm
Cost: €50
 Rediscover the Goddess in You with Kundalini Yoga and Meditations especially for women…. lead by Kundalini Teacher Viriam Kaur. Honoring the Goddess of Yoga within is a deep form of self-healing.
 This class uses Kundalini Yoga, Meditations and mantras uniquely created for women- to honour our strengths and empower us from our core. Together we will learn centuries old meditations for women.
"To be a yogini is the highest spiritual goal for all women. It is the way to become one with the goddess within and to bring her out in expression to uplift the world that is really her creation."
Shambhavi Chopra
About Viriam:
Viriam has been teaching Kundalini Yoga for ten years in London, Goa, the Himalayas and Thailand. She trained with the SKY School of Kundalini Yoga in the UK and has been been running her own centre in Goa for seven years. Viriam is a UK trained and certified Massage Therapist, and specialises in Ayurvedic Yoga Massage and energy healing, having devised her own technique of Chakra Healing. She is Himalaya Yoga Valley's very own Yoga Philosophy teacher and also travels around the world supporting the Himalaya Yoga Valley team.
Viriam works as a journalist and writes regularly for 'Yoga Magazine UK'. More at www.organickarma.co.uk."Viriam's teaching taps into the deep nurturing quality of Mother Earth, bringing with it a groundedness, softness and sense of being held. I have always found her work to be infused with beauty, balance, grace and femininity … as well as having a strong foundation of knowledge and skill. Altogether a great recipe for healing!" Amoda, author of Change Your Life, Change Your World