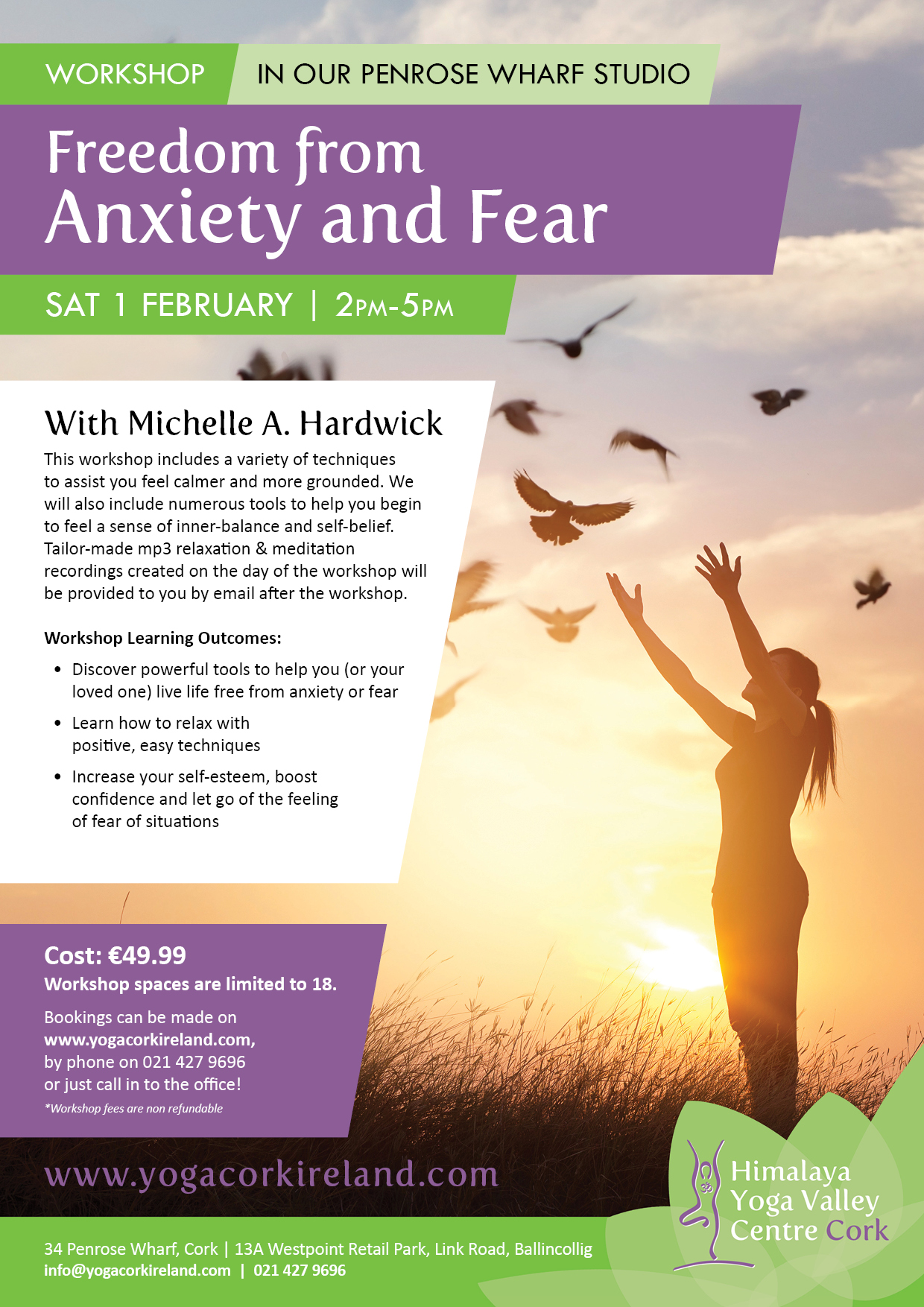 Anxiety and fear can be frightening and debilitating. They occur due to a variety of reasons, however one thing they share is that the root cause is hidden in the past.
Breathing deeply helps us to become more mindful, reduces stress levels and changes our focus so that we become grounded in our bodies. Through regular practice of relaxation and/or guided meditation our feelings of self-worth and confidence increase. We strengthen our ability to cope. We begin to gain a sense of balance, self-belief and reconnect to ourselves.
If you or someone you know suffers from anxiety – consider attending our Freedom from Anxiety & Fear Workshop.
What is Included:
Discover powerful tools to help you (or your loved one) live life without anxiety and/or fear.
Learn how to relax using positive and easy techniques.Feel calmer more and grounded.
Increase your self-esteem, connectedness and let go of the feeling of fear of situations/other people.
MP3 recordings of the relaxation experiences (tailor-made during the seminar). When you use the MP3 relaxations daily, you will begin to experience an increased sense of self-belief, personal power and confidence.
What to Bring: Bring a notepad & pen, a water bottle, as well as your humour and an open mind.
What to Wear: Warm comfortable clothing, including socks.
Location: In our Penrose Wharf studio.
Workshop price: €49.99*
*Workshop fee is transferable if cancelled at least 24h beforehand, but non-refundable.
Choose Freedom and Confidence for Yourself today!Book now on our website, on the MINDBODY App or call the team on 021-4279696.