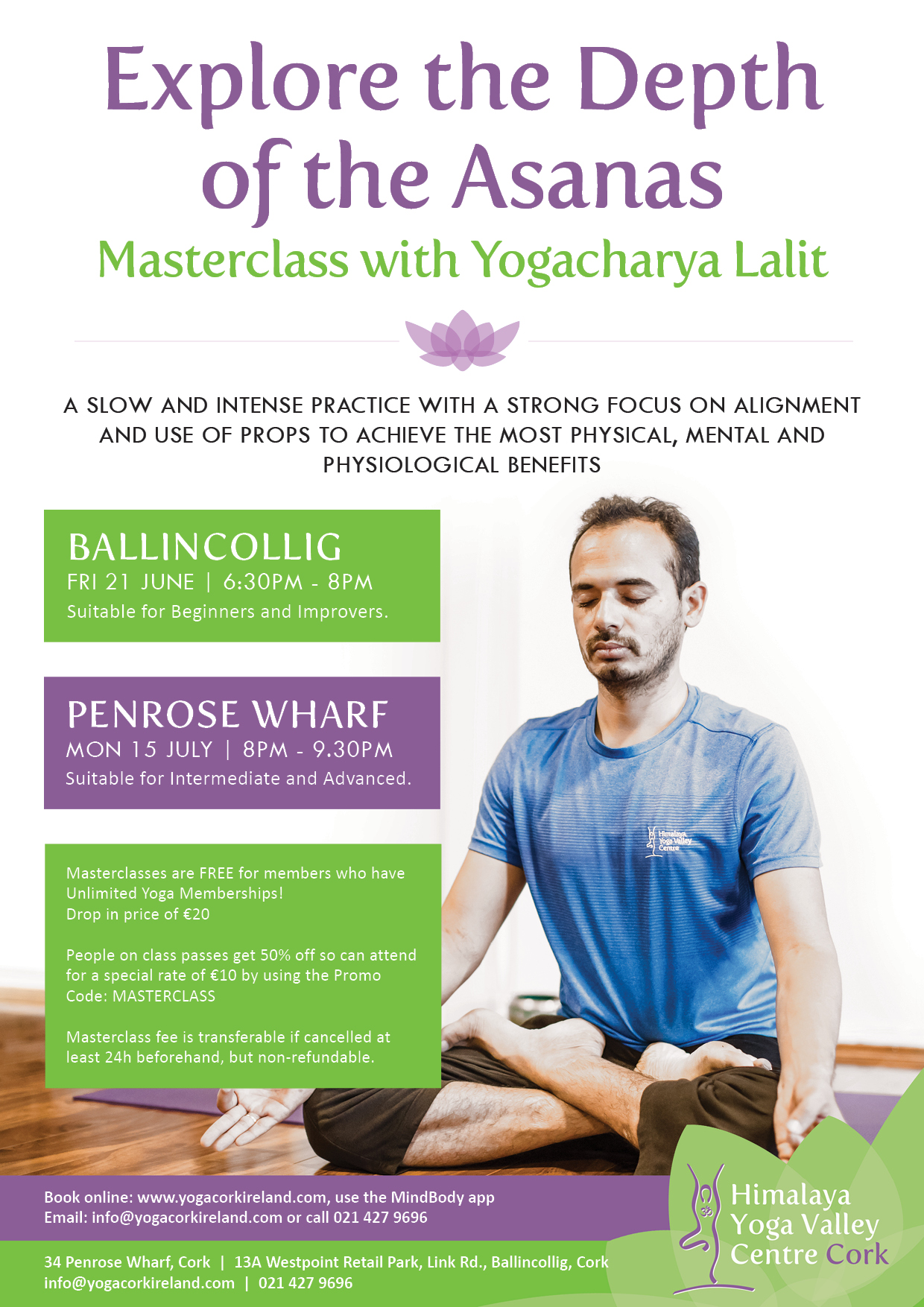 Exciting Masterclasses coming up with our school founder Yogacharya Lalit! These masterclasses are FREE for members and discounted for pass holders in gratitude to our wonderful loyal clients!
Explore the depth of yoga postures with yoga master and school founder Lalit Kumar. Lalit will take you through a slow and intense practice with a strong focus on alignment and use of props to achieve to most benefits from the yoga postures, physically, mentally and physiologically. This masterclass with also include pranayama.
When & Where:
Friday 21st June 6:30pm – 8pm in Ballincollig
(Suitable for students who usually attend New Beginnings Level 1 and 2 classes.)
Monday 15th July 8pm – 9:30pm in Penrose Wharf
(Suitable for students who usually attend Bridge to Peak and Peak to Power classes.)
Book now through the schedule and booking section,on the MINDBODY App or call us on 021-4279696.