BACKBENDING WORKSHOP with Lalit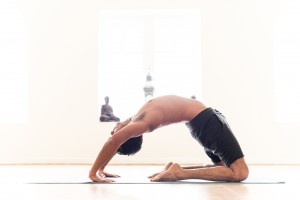 Learn to backbend with strength & integrity in this workshop with Yogacharya Lalit. Find more space in your back bends whilst developing safe preparatory back bending skills that you can incorporate into your own practice.
A combination of heart opening and lower backbending postures that build strength and flexibility whilst invigorating. This  will include chanting, pranayama and plenty of interesting backbends! Lalit will assist students who are open to receiving adjustments into deeper poses. Please note that Lalit's workshops fill quickly and spaces are limited so book early to avoid disappointment!
Backbending Workshop Level 1

Date: Sunday, 15th May, 2016
Time: 11.00-13.00
Backbending Workshop Level 2-3
Date: Sunday, 15th May, 2016
Time: 14.00-16.00
Price: €25.00
Please book online or call the centre 021-4279696.
Payment essential to reserve a space for these workshops.  Workshop fees are transferable and non-refundable.