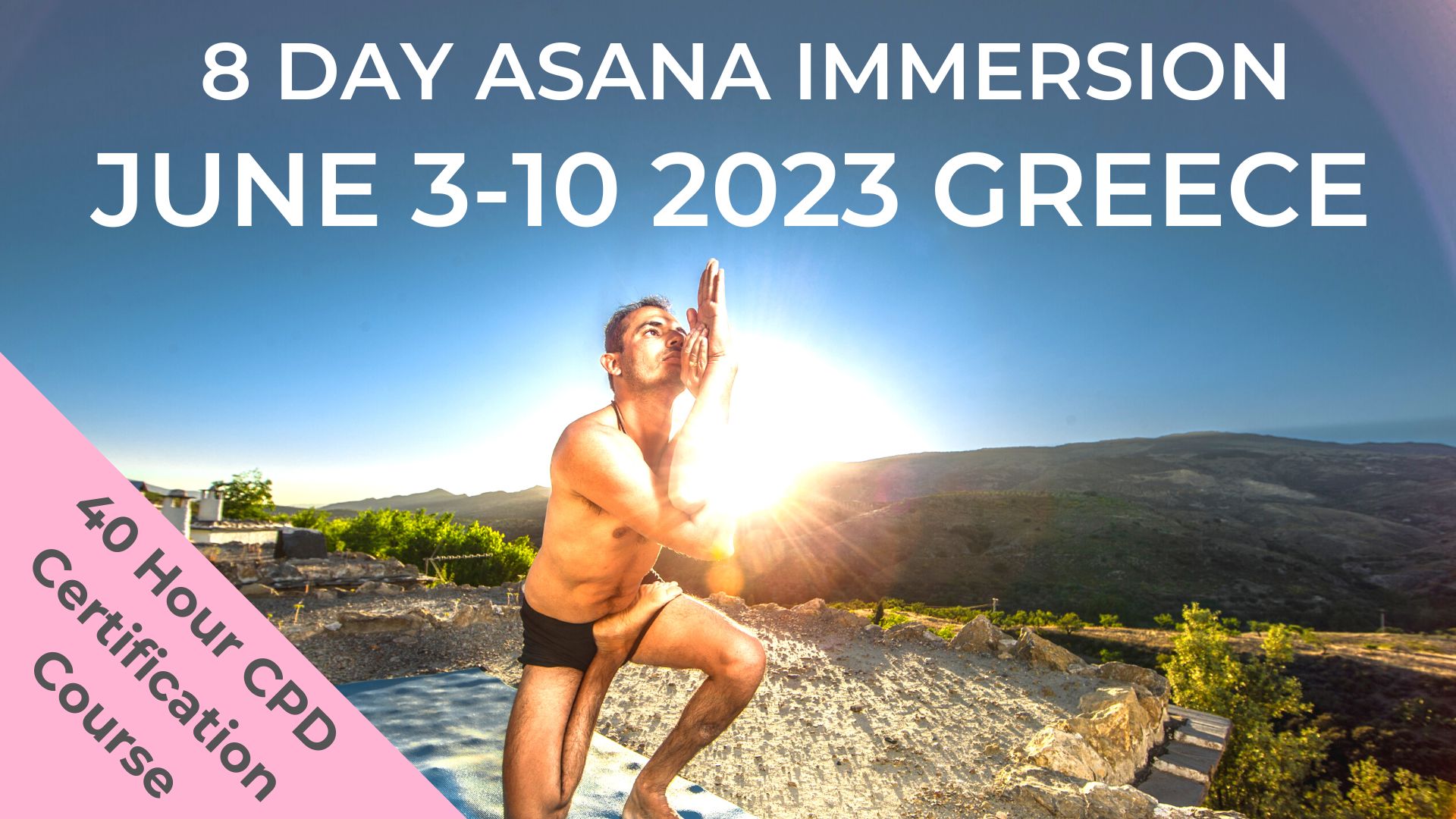 The countdown is on! One month until our 8-day Asana immersion on the stunning island of Paros, Greece starts with Lalit.
Would you like to develop your practise under the guidance of a highly experienced teacher with over 25 years of expertise?
Join us this June for an 8-day Residential Asana Immersion curated by our school founder Lalit to introduce you to level 2 postures, to explore refinement of alignment to help you progress into new realms and to assist you as a teacher with your own students too.
Sample daily schedule:

06:00– 07:15am Morning Asana with Lalit
08:30 – 09:20am Morning Meditation Chanting and Pranayama
11:00 – 13:00pm Teaching Clinic – sequencing, class design, asana breakdown (on alternate days)
16:15 – 17:45pm Asana Workshop/Backbends/Hip Opening/Arm Balance/Core Strength
Training dates are from June 3rd-10th, 2023, and the residential fee is €1199, which includes all yoga classes and workshops, 8 days/7 nights in shared villa accommodation, and daily breakfast.
Explore the stunning nature and architecture of Paros while diving deep into your practice. You will also receive a 40-hour certificate for this training, which can be used towards CPD hours.
Contact our admissions team or sign up for this training now by clicking here.