Hip Opening Workshop Level 1 & 2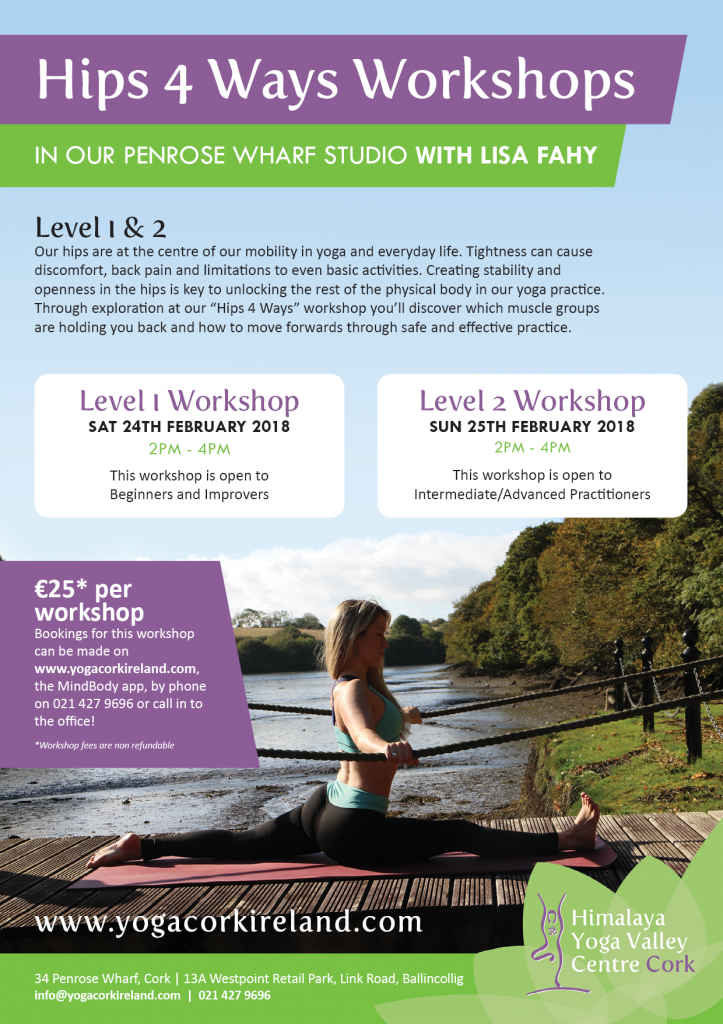 with Lisa Fahy
Our hips are at the centre of our mobility in yoga and everyday life. Tightness can cause discomfort, back pain and limitations to even basic activities. Creating stability and openness in the hips is key to unlocking the rest of the physical body in our yoga practice. Through exploration at our "Hips 4 Ways" workshop you'll discover which muscle groups are holding you back and how to move forwards through safe and effective practice. This workshop is suitable for beginners and improvers and will include chanting and pranayama and deep hip opening poses.
Workshop Cost: €25.00*
Payment is essential to reserve a space. *Workshop fee is transferable but non-refundable. Please note that Lisa's workshops fill quickly and spaces are limited so book early to avoid disappointment!
Book online or on the MindBody app.