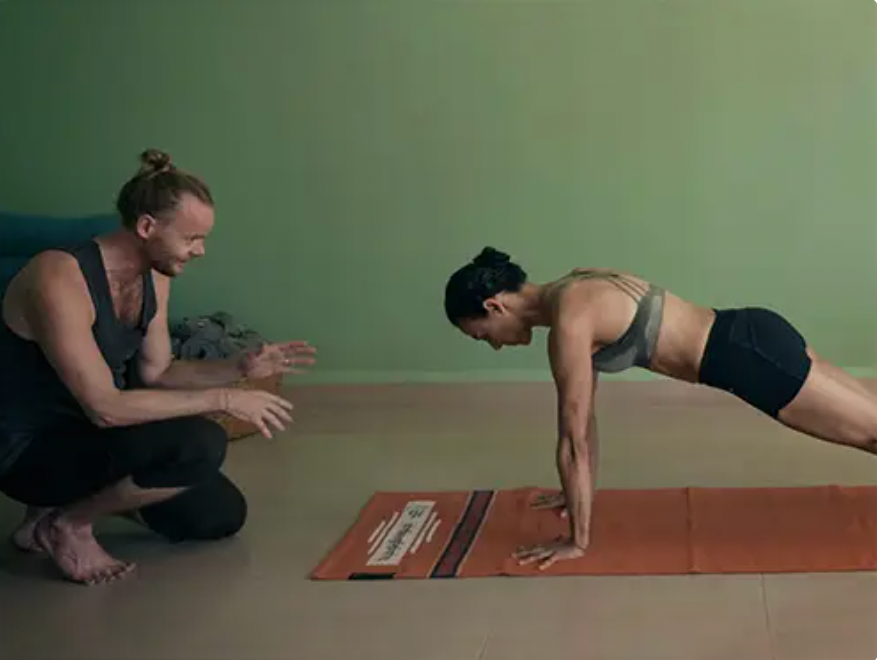 We are excited to introduce Adam, our new teacher for one of the most popular classes Yoga for Runners & Athletes!
Meet our teacher Adam – Adam hails from the UK and has lived in India for more than 16 years. He has been teaching Anatomy with Himalaya Yoga Valley since 2010 and is a valued teacher and team member.
Apart from his expertise in Anatomy, Adam is also a massage teacher and body mechanic. He trained extensively in the UK and is certified through ITEC (International Therapeutic Examination Committee); he has trained with Ayurvedic doctors in India and monks in Thailand.
Adam's passion is structural re-alignment and balancing the nervous system, and his expertise will further help practitioners apply his wisdom in their sport, runs etc.
What to look for in Yoga for Runners & Athletes class?

These classes will build from the ground up. Each week's class will focus on parts of the body, beginning with the feet and working up class by class to the crown of the head. Those who attend will learn their body joint by joint and muscle by muscle; they will understand its strengths and areas where they need to work. In this way, they will build up a repository of knowledge that will support and enhance their training and performance in their chosen sport. Adopting regular practice will also improve their overall quality of sleep and ability to relax and recover. The classes are open to all, no matter what age or level of physical fitness, as having an agile, balanced and coordinated body is a goal we should all strive to achieve and maintain.
Dive Deep into your body awareness with Adam every Sunday at 08:45 AM for this popular class among our practitioners on our Online Platform Ālaya.