Our roots in the home of Yoga
Himalaya Yoga Valley started life in India the home of our Founder Yogacharya Lalit, and the home of Yoga. From humble beginnings in the Himalaya mountains of north of India, to our world famous yoga centre in Goa and 7 years sharing yoga with the people of Cork, this is our story of our home in India.
Lalit's story
Lalit is the Founder of Himalaya Yoga Valley. He started his yoga journey at the age of 7, practicing yoga in a traditional Gurukulam (yoga school). After spending all of his early time studying under his masters in the Himalayas and Mysore, Lalit established our first Yoga centre in Goa, India, which soon became world renouned for delivering the highest standard of traditional yoga trainings and retreats.
Honouring the origins of yoga
We share yoga as it is, and as it was, from its birthplace. Sharing a timeless and complete practice that reaches back thousands of years to its origins in India.
Our mission is to share indigenous yoga, accessible to everybody, from its original source, with the knowledge that this ancient science offers us healing and betterment that is perfect for today's world. Sharing yoga that enriches the inner self and improves us on all levels – not just the physical.
We believe in yoga as a way for people to light up their own path, and with deep gratitude, we always remember the teachers before us who lit up ours. At Himalaya Yoga Valley we live and breathe yoga that originates in India and reaches all over the world.
We share yoga with deep roots that helps us reach new heights.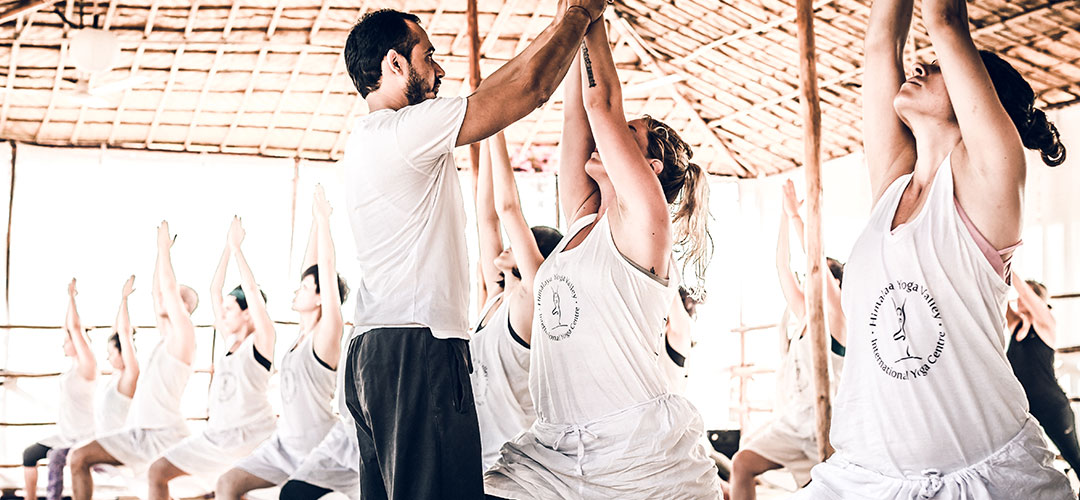 Yoga teacher training in Goa
We've been running our world famous Yoga Teacher Training programme for the last 10 years and in that time have graduated over 2500 yoga teachers from all over the world. Our training programme and structure is deeply rooted in our schools traditions and because of that our standards and integrity are second to none and our graduates are some of the best trained yoga teachers in the world.
Training in India
There's no better place to study yoga than in its home of India. Our yoga teacher training in Goa is the perfect place to study under Yogacharya Lalit and our incredibly talented teaching team. Our beautiful yoga centre has everything needed for the perfect stay during trainings, allowing our students to absorb everything they are learning in a peaceful, comfortable and safe environment.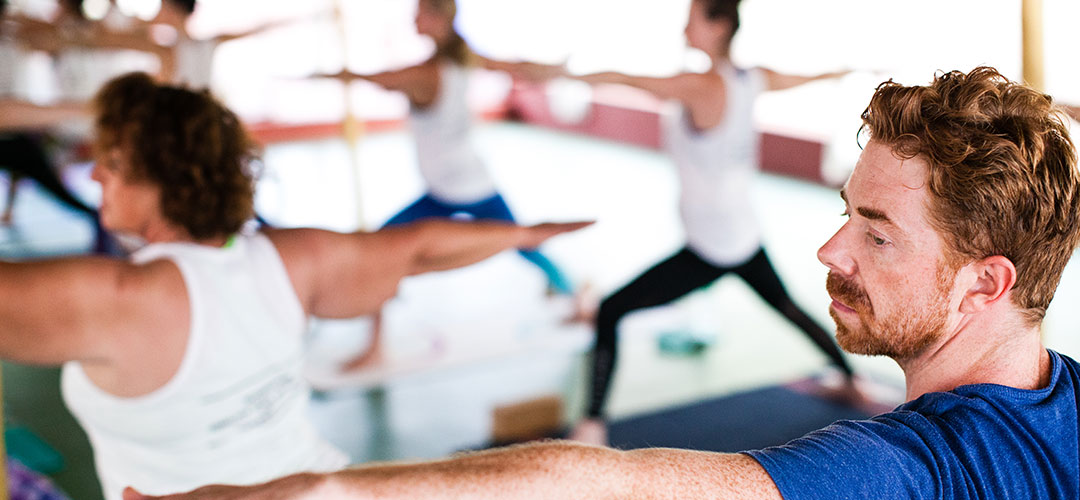 Yoga retreats in Goa
As well as Yoga Teacher Trainings and development programmes we also run a number of Yoga retreats and holidays in Goa each year. Our yoga centre is ideal for a getaway and our guests get to relax and enjoy time by the pool or the beach, as well as Ayurvedic massages and dining at some of Goa's famous restaurants. As well as all of that they also get  to recharge their batteries with daily yoga, meditation and asana practices.
A Yoga Holiday
Join us for a hassle-free journey of a lifetime to India and immerse yourself in traditional yoga from the source and experience the incredible of India. We host an annual 10 Day Yoga Retreat in Goa as well as a host of guest retreats each year.
Hosting your retreat
Our beautiful yoga centre is also open for retreat and event organisers to bring their groups. The location is just perfect for teachers and trainers to bring their guests. Our team have years of experience building the perfect package for organisers and always ensure their group's stay is comfortable, the the organiser's event is a success.
Host a retreat
  If you're interested in hosting your retreat in Goa contact a member of our team.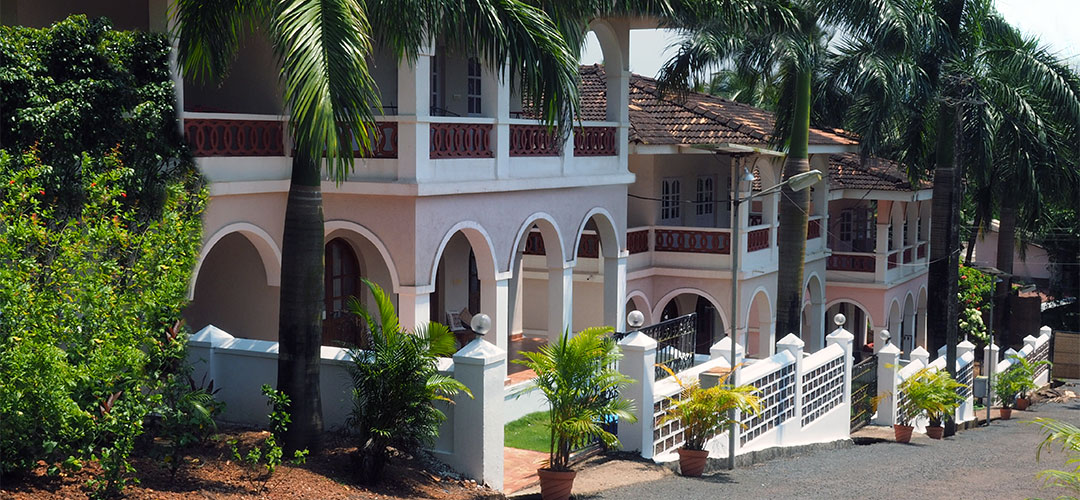 Our Training and Retreat Centre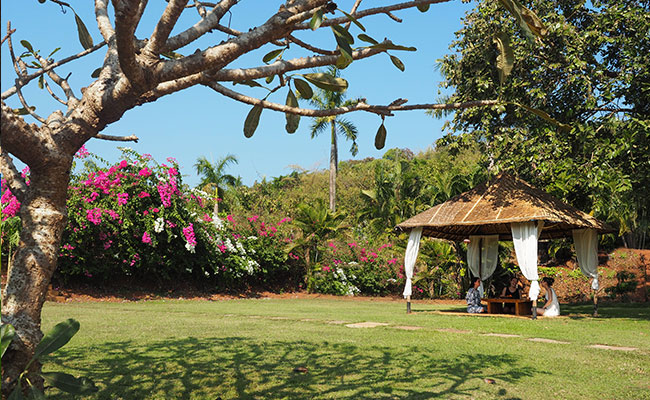 Location
Our centre is located in a small local community in Mandrem Beach, North Goa. Mandrem is a traditional area surrounded by lots of beautiful jungle and hosts a peaceful stretch of beach.
Goa lies on the west coast of India and its main attraction is postcard perfect white sandy beaches lined with coconut trees. Add in a mix of Portuguese colonial architecture, bustling markets, spice plantations, Goan hospitality and cuisine and you have a recipe for paradise.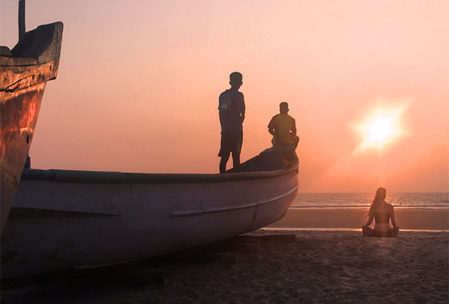 Facilities
On site vegetarian restaurant
Private A/C rooms
Twin and triple rooms
Daily room servicing
10 minutes walk from the beach
24/7 Security and CCVT
Safety deposit lockers
Laundry service
WiFi