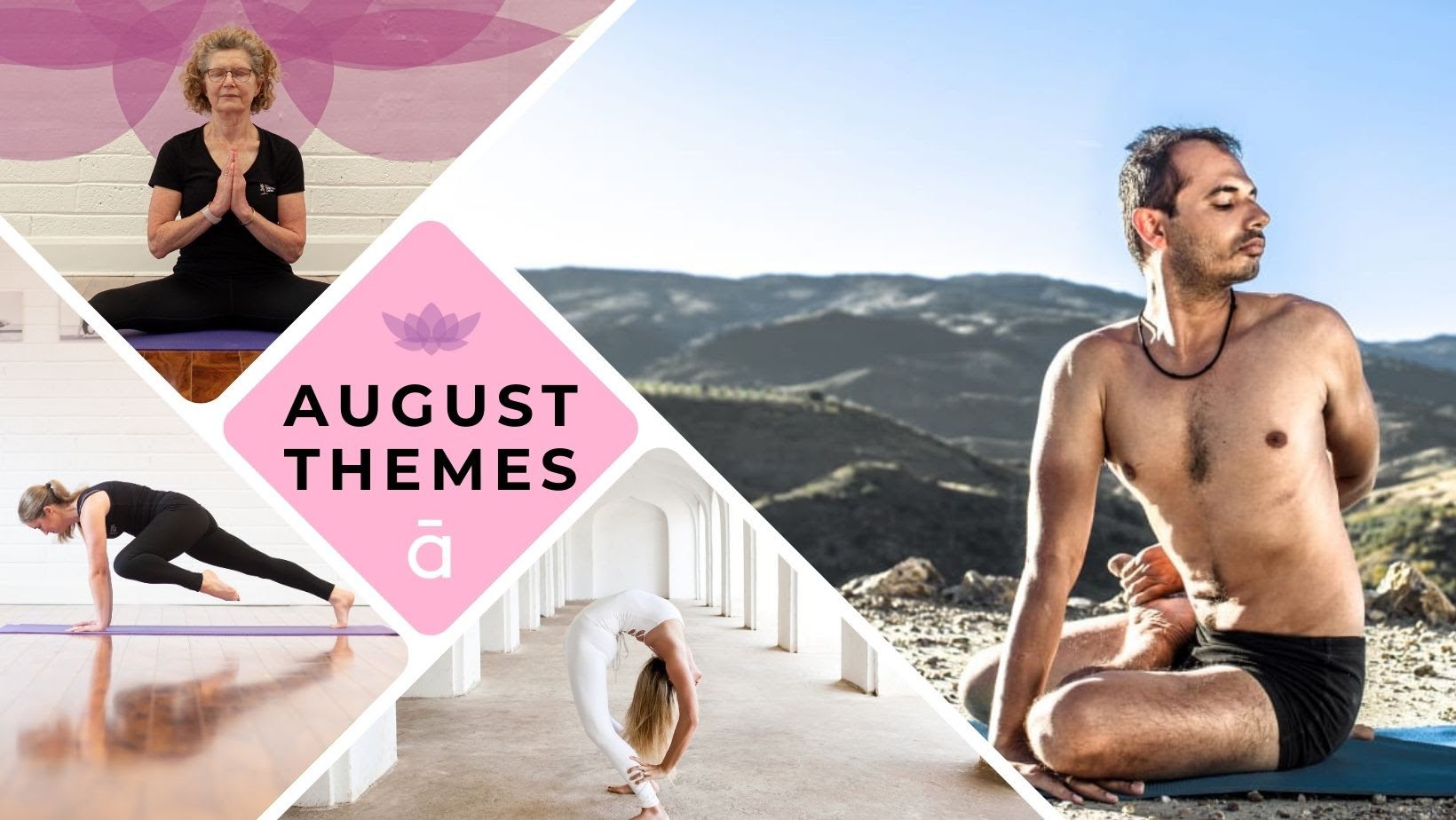 Step into the new month with Fresh Themes for Your Practice!
These carefully curated themes will invigorate your yoga practice and take it to new heights. Join us at our Midleton and Ballincollig studios, as well as our online platform, Ālaya Yoga, for an enriching experience.
Here is the full list of themed classes for our studios this month
Themes for Midleton Studio –
Monday 6.00 pm – Happy Healthy Hips and Psoas Mixed Level Flow
Wednesday 5:30 pm – Core Focus Strong & Slow
Friday  6.00 pm – Shoulders, Neck and Back Release Mixed Level
Themes for Ballincollig Studio –
Tuesday 5:30 pm Mixed Side Body release and twists
Wednesday 5:30 pm Mixed Level – Finding Balance
Thursday: 7:00 pm – Mixed Level- Chakra Focus
Friday 9:30 pm  – Strong and Slow Intermediate – Glutes and Core
Ālaya Yoga Online Themes –
Monday 7.15am Intermediate with Lalit – Hips and Twists Flow
Tuesday 11am Mixed Level  – Core and Back Strengthening
Wednesday 6:30 pm Mixed Level – Chakra Focus
Thursday 7.15 am Advanced Flow with Lalit – Hips and Hamstrings
Friday 7.15 am Intermediate – Supple Spine and Shoulders
These themes will be there only for August. So do not miss them.
Do you have any themes you would like to see in our studio?
Let us know on the chat!