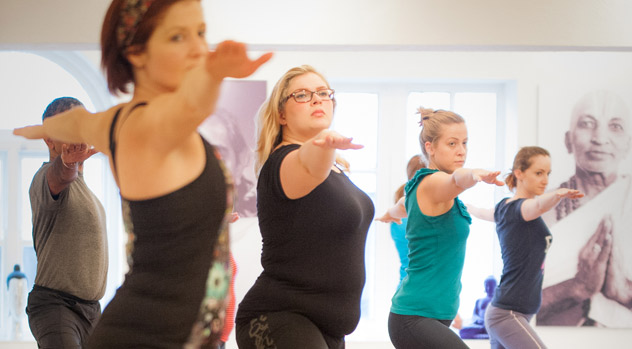 Some recommendations from our wonderful clients! 
"This is a very, very good yoga centre. I highly recommend it and if you have the time, book a private class with Mary…she is super, a great teacher and a lovely person. I am looking forward to returning next time I am in Ireland."
Christopher Brennan
Munich, Bavaria
---
"I've practised yoga in both Canada and Cork over the past few years! I joined Himalaya Yoga Valley in September and the one difference I see with yoga here, is no matter where you are in developing your own practice, you will always get personal attention by your teachers. They have classes to suit absolutely everybody. There is a really friendly vibe in the studios and the staff are great to mingle and make you feel at ease. The prices are really reasonable. I would definitely recommend yoga for men as it builds muscle strength and I have found it supported me in my pursuit of others sports!"
Dev Cudail
Cork
_____________________________________________________________________________________________
"Teacher Training with Himalaya Yoga Valley was a truly wonderful experience. Together with students from all four corners of the globe we bonded in our shared love and passion for the beautiful practice of yoga. Completing the curriculum took effort but the environment, staff and teachers provided me with the support and nurture I needed to see me through to the end. Not only did I graduate a competent yoga teacher but I also learnt so much about myself, and the type of yoga teacher I can be. Today, in each class I teach, I endeavour to pass a little piece of this wonderful experience on to my own students. I am so content with my direction in life as a yoga teacher. I have found my calling. Thank you Himalaya Yoga Valley."
Claire Mc Grath
Dublin
_____________________________________________________________________________________________
"I have nothing but the biggest compliments and warmest thoughts when it comes to Himalaya Yoga Valley. Not only is Lalit Kumar supremely talented and filled with insurmountable knowledge, he is humble and heartfelt making everyone feel truly special. The rest of the HYVC family is just as integral and knowledgeable in creating one of the most well rounded learning environments. Their love, care, and professionalism truly sets them apart!"
Erica Jing 
USA
______________________________________________________________________________________________________
"I attended physio weekly for neck, shoulder and leg pain weekly (sometimes biweekly!) since 2010, and I was quite worried about how my body would cope with my second pregnancy. When I was 16 weeks pregnant I started attending pregnancy yoga with Lisa at Himalaya Yoga Valley Centre in February 2013. By week 20, I stopped going to physio and kept regular attendance at pregnancy yoga. Not only have I found that this class has supported me physically throughout my pregnancy, I have also grown emotionally and spiritually, making me more aware of listening and trusting my own body. As my pregnancy nears an end, and my time at this class will finish, I feel empowered heading into labour.
I highly recommend Himalaya Yoga Valley Centre's pregnancy yoga class, as a supportive, positive and uplifting experience for any mother to be. Thank you Lisa for a wonderful experience, and being at the start of my yoga road."
Norma O'Brien
Cork
__________________________________________________________________________________________
"I started yoga in my late forties with Himalaya Yoga Valley Centre on the advice of a friend.  Although I had always maintained a reasonable level of fitness, I suffered from asthma which was allergy-driven.    Yoga has taught me how to breathe properly again and my asthma has improved dramatically.  My flexibility, range of movement and posture have all improved.  Yoga offers not just a great work-out but it also helps you find inner peace and calm.
The teachers at Himalaya Yoga Valley Centre are all professionally trained 'Äď they are warm, friendly, encouraging and patient in a welcoming space.¬†¬† Himalaya Yoga Valley Centre has classes for all levels (for beginners and upwards) seven days a week and these classes allow you to progress at
your
pace.  Regardless of your age, level of fitness or lifestyle, I cannot recommend  Himalaya Yoga Valley Centre highly enough."
David Madden 
Cork
———————————————————————————————————————————————————–