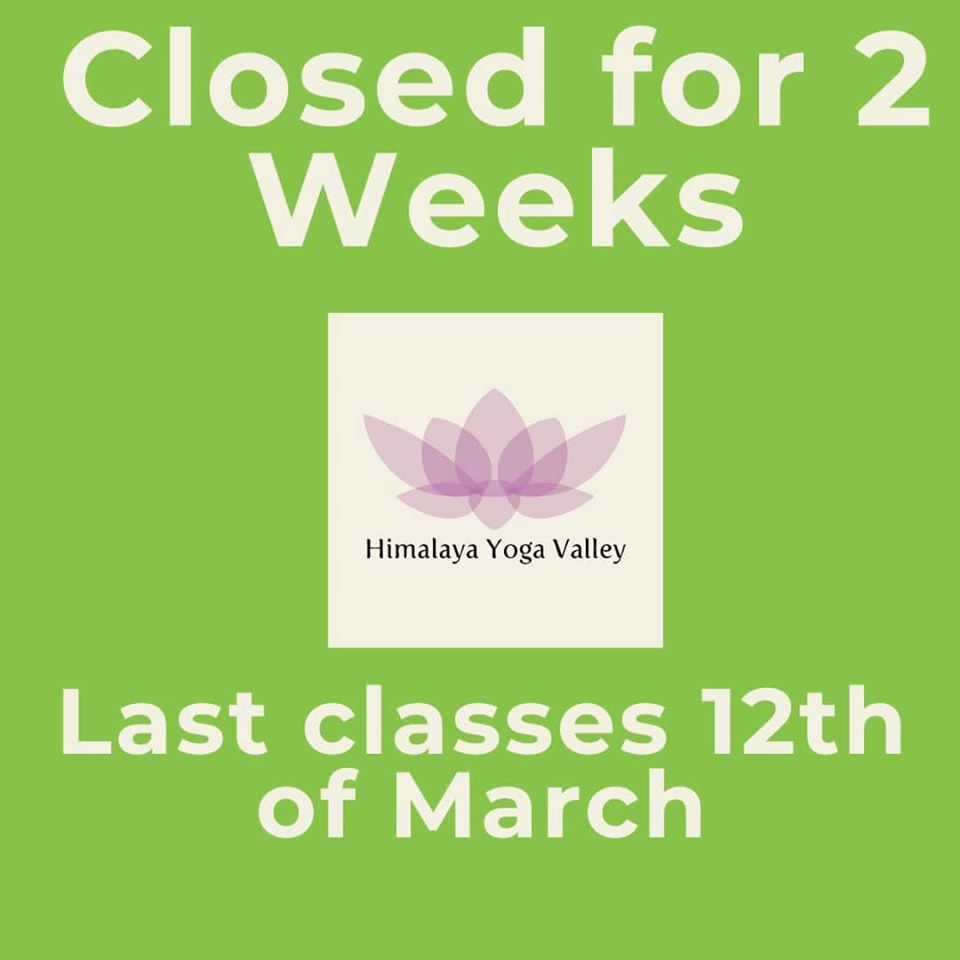 Namaste 🙏
Himalaya Yoga Valley Cork & Ballincollig are closing for 2 weeks. Tonight's classes will be our last for the coming weeks.
We want to be part of the efforts to prevent the spread of Corona Virus and the health and wellness of our students, teachers and those vulnerable in society are our priority. We don't feel we can carry on bringing crowds of people together. This is obviously going to be a very tough two weeks for everyone and for our school and team but we believe we will get through this and we are asking for your support and understanding around our decision. We know that over the last few days the studio has been busy and we know this is because yoga is so needed right now but we must put people not as healthy as us first. Yoga at times like these needs to be off the mat- intention, and action is yoga right now.
All passes will be honoured and extended by 2 weeks when we reopen and all memberships will have their validity extended as well.
If we all work together as a community we can take care of those who need us so much right now- Older people, people with lowered immunity and chronic illness are all people that we can help by staying out of crowds and practicing precautions. We may or may not know these people but they still need us to protect them.
Thank you to all of our clients who have been so supportive to us these last two weeks- your kindness, advice, and compassion have meant so much to us. We look forward to reopening, to sharing the science of yoga with you again. Please roll out your mat at home, meditate, practise pranayama, connect to yourself and spend time minding yourselves. During times of insecurity and difficulty yoga is the perfect practice. We have always promoted self-determination and self practise at our school- tap into this now. We are with you in spirit as you practise!
As always we are here if you have any questions.
Thank you in advance for your understanding.