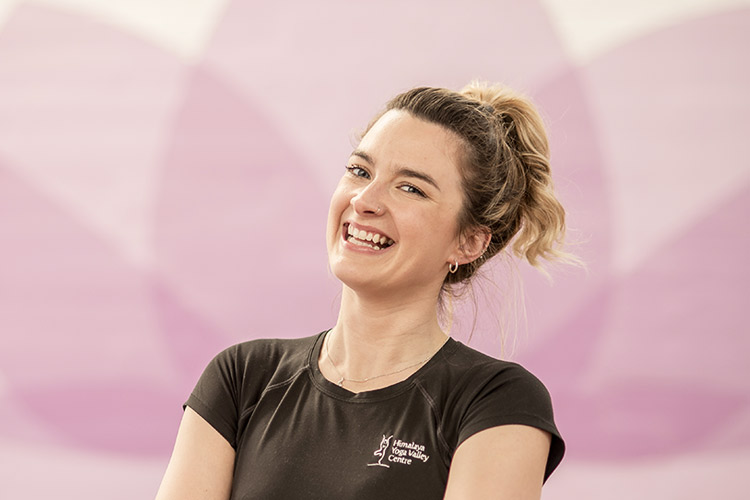 Hazel has been teaching yoga for over 5 years. Starting in her hometown of Cork, she completed her 200 hour training with Himalaya Yoga Valley in 2012 and continued as a teacher there for 2 years in their first studio on Academy street.Since then she has taught in many studios across different countries, including New Zealand where she lived for 2 years.
She has also trained with teachers in New Zealand in Yin and maintained a strong Mysore practice while abroad.Hazel initially began yoga to manage stress and realised quickly its endless, wonderful benefits.
Hazel loves to see the transformation that a good yoga practice makes on a persons body and mind. For her, this is the most rewarding part of being a teacher, being able to share all the benefits that she has experienced first hand.She also loves to have a bit of fun with yoga and this brings an energetic and lighthearted energy to her classes. Hazel will teach a variety of classes in both studios.