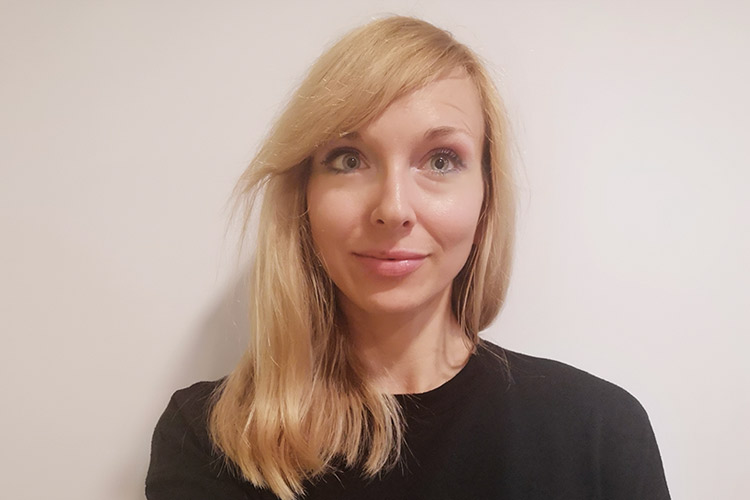 Christine is from Germany and moved to Ireland in 2017. She fell in love with yoga during a retreat near her home town. She started travelling when she was 25, and lived in Australia, New Zealand and Canada for four years. During this time, she always found steadiness and stress-relief in her yoga practice.
Yoga is not just exercise for her, it is an attitude towards life, towards honouring your body, mind and spirit, and towards caring for our community. While working in a call centre in Ireland, she realised that she wanted to share both the physical and mental benefits of yoga and went to France for her teacher training in 2018. Attending classes at Himalaya Yoga Valley back in Cork, she loved the combination of breathing exercises, traditional chanting, the concept of yoga for everybody, relaxation and the balance it brought to her life. Christine joined the Himalaya Yoga Valley customer care team at the beginning of 2019 and loves to share her passion for yoga. Having taken further teacher training with Himalaya Yoga Valley, she is now joining the teaching team as well. She is also currently taking up training in mobility exercises in her free time.
Having experienced anxiety and stressful work environments herself, she believes yoga helps us to stay in the present moment, to feel more grateful, to get stronger in body and mind and in finding self-acceptance. Her goal is to offer inclusive yoga, to honour that every day is different as is our yoga practice, to share her love for mindfulness and yoga as a way to connect with and be kinder towards ourselves.