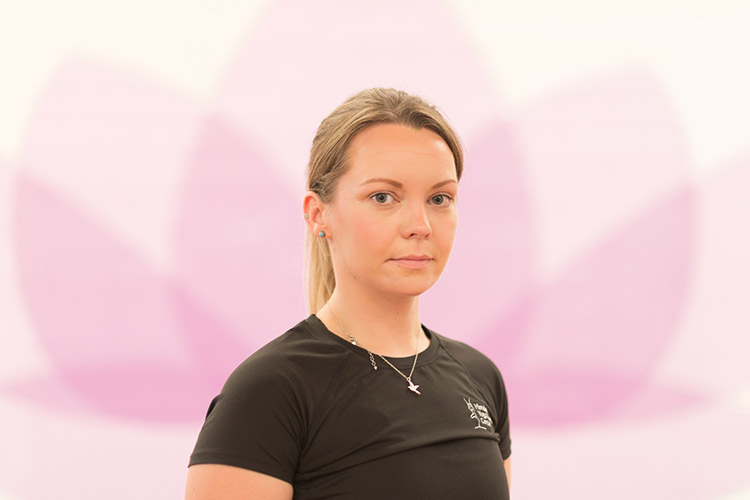 Originally from Cork, Emer started practicing yoga in 2009 while living and working in London. She first attended a yoga class that was held in one of the meeting rooms of her office building. After just a few classes she started to feel the physical and mental benefits of yoga. She found that yoga made her feel stronger, more confident, calmer and gave her a sense of peace in an otherwise busy life.
Emer continued to practice yoga, and it soon became an important part of her life. Her love of yoga continued to grow as she practiced regularly with the Rose School of Transformational Yoga in North London. After leaving London, Emer travelled in Asia, spending a month in Bali practicing with wonderful teachers and experiencing different styles of yoga.
In 2017, she returned to Cork to complete her 200 Hour Yoga Teacher Training with Himalaya Yoga Valley Centre. As a teacher, she hopes to help her students find the sense of balance and space she found through yoga, and help them to develop their own passion and love for yoga. She believes that yoga is for everyone, and everyone will find something different in their practice.
Emer has a degree in English and History and a Masters in the History of International Relations. She spent several years working in communications and marketing, and is dedicated to using her communications background to help spread the joy of yoga to others!