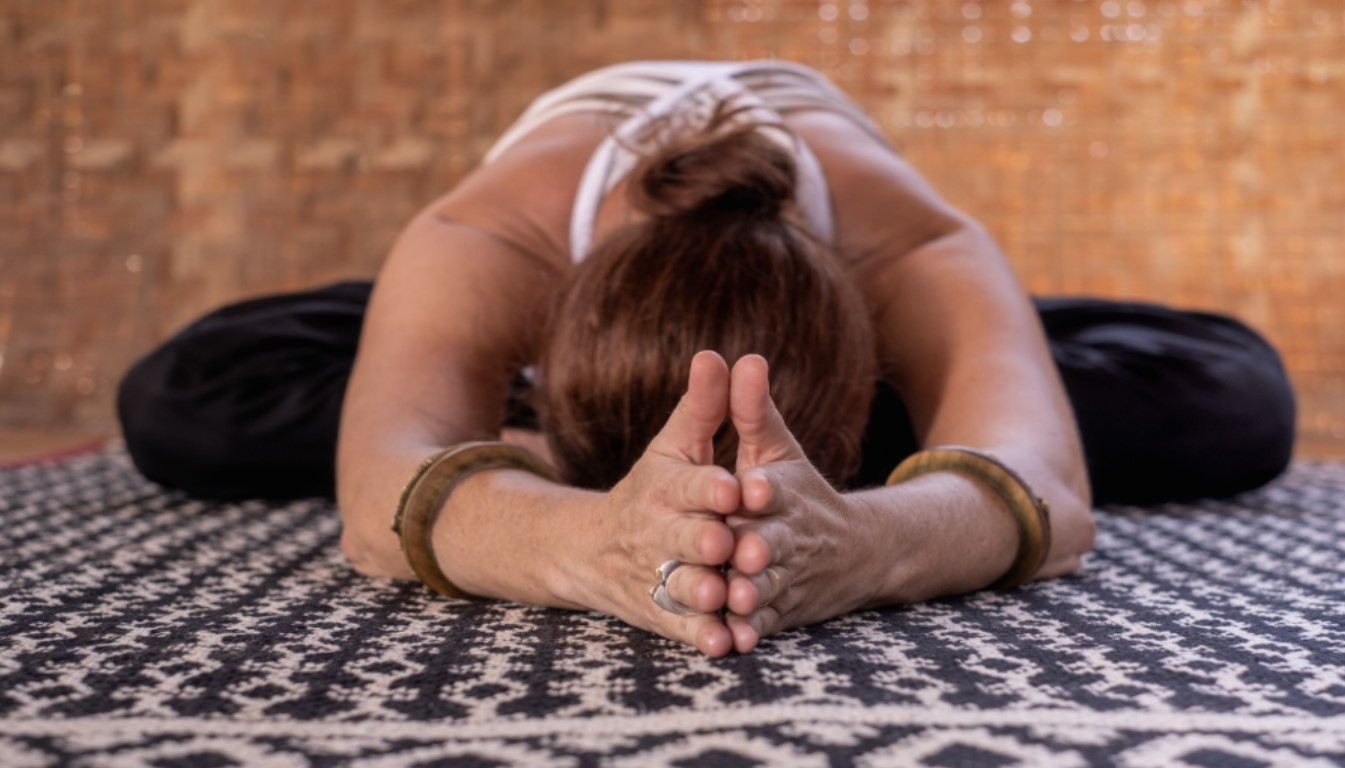 Our signature Workshops are back this September. Check out our latest online offerings!

Ayurvedic Restorative Yoga Workshop with Viriam


The Ayurvedic Approach to asana is to create stillness – a sense of connection and centredness. Ayurveda is the sister science of yoga and the world's oldest holistic medicine system. We might think of ayurveda as herbs and diet, but often a Traditional Ayurvedic doctor will prescribe meditation and asana. Through yoga and Ayurveda, I want to empower people to not only heal themselves but to understand themselves at a deeper level. I feel the wisdom of these sister sciences gives us a choice. We can choose health, well-being and clarity of vision and purpose. I have devised this Ayurvedic Restorative yoga sequence incorporating gentle flowing movements, held restorative postures, breath awareness practices and meditation – my aim is to create a sense of spaciousness which helps to dissolve any feelings of stress and anxiety that then impact both our long term health and also our long held views of ourselves. I will share valuable tools to help build resilience and affect conscious change. You do not need to know anything about ayurveda – there will be a short introductory talk at the beginning about the different body types and how they respond to stress. The practice will be suitable for all body types – with mention of certain postures and breathing techniques being particularly good for certain doshas (body types). This is an invitation to listen to our body's own wisdom. Props – yoga mat, two blocks (or large books), bolster cushion, blanket (or large towel) Note: Can't make the time?! No worries! Workshops will be available for 48 hours after! Links will be shared afterwards with those booked. Viriam has been teaching yoga since 2003 and has been with Himalaya Yoga Valley since 2011 in their teacher training team. She has been interested in the sister science of ayurveda since 2004 and has almost completed a 4 year course (300 hour programme) in Yoga and Ayuveda with the Institute of Vedic Studies.
€20.00
12 September 15:00 to 17:00
Vital Vagus and Yoga – A Beginners Guide to the Nervous System with Adam and Viriam


Learning to deal with stress and our typical stress responses through yoga, meditation and simple vagus nerve toning techniques. We will look at the evolution of the autonomic nervous system and the impact that working with our vagus nerve can have signalling safety to our ANS. Not only does our body sculpt itself around its most common physical activities, it also sculpts itself around our most habitual emotions and stress responses. There will be a short talk on the Vagus Nerve and stress, a movement and meditation sequence using mantra as sound is one of the key ways we can tone the Vagus Nerve. We will also share a deceptively simple hands-on technique which can help take us from chaos to calm in moments. Props – cushion for meditation (bolster and blanket would be nice added extra for the end). Note: Can't make the time?! No worries! Workshops will be available for 48 hours after! Links will be shared afterwards with those booked. Viriam and Adam are both part of the Himalaya Yoga Valley teacher training team. Adam is a Structural Bodyworker and Anatomy teacher , while Viriam is a yoga and philosophy teacher – so they come at the issue of stress from both sides – they meet in the middle with their exploration of emotional anatomy.
€20.00
19 September 15:00 to 17:00
Don't miss out and book your place here.