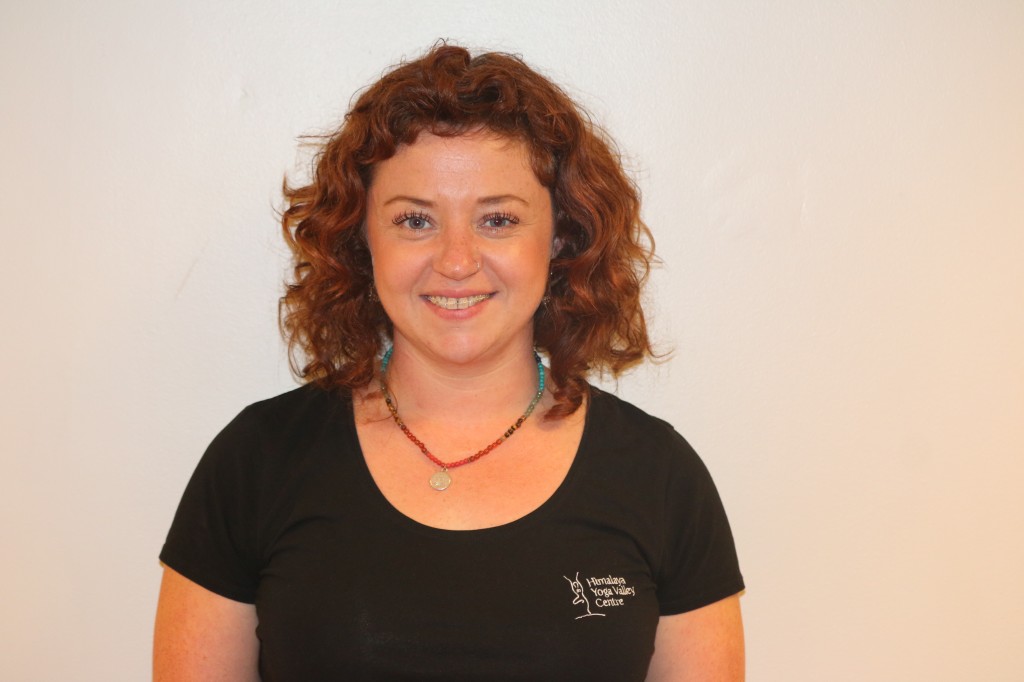 Kathryn Sheehan is an Advisor to students in UCC and has a background in mental health nursing.  She is also currently training to be an MBSR teacher with The Centre for Mindfulness in Massachusetts.  She completed her yoga teacher training in 2013 and can be found in the studio on Tuesdays teaching Salute the Sun and on Thursdays teaching Bridge to Peak and New Beginnings 1 and 2.
What was your path from practitioner to teacher?
I began a full time yoga practice in 2007 and experienced yoga's healing power first hand.  I felt more flexible in my body but also in my mind and I experienced a deep connection with who I really was as a person. It really helped me through life's stresses and strains.  For years I worked as a mental health nurse and I was exposed daily to people's tremendous suffering.  Deep down I knew if I was able to offer them yoga and meditation it would help ease their pain.  I committed myself to the practice, completed my training with HYVC in November 2013 and began offering yoga in my workplace.  To see my students leaving class with a smile on their faces and feeling more relaxed really showed me that the proof was in the pudding. I firmly believe yoga should be a part of all our self-care plans.
What is your favourite pose and why?
My favourite poses are any form of backbends because they feel amazing and help me breathe more deeply. The action of opening my heart and stretching the front of my body improves my mood and gives me the boost of energy I need to move through my busy schedule. I struggle the most with arm balances and it's the fear of falling that gets me every time. I've heard over the years that the poses you struggle with are the ones you need the most so I'll get there someday with plenty of practice and determination in the hope they will bring more balance into my life.
What is the most memorable thing that happened in one of your classes?
In my first few months of teaching I was guiding my students to take a seat on their bolsters.  Instead of telling them to take a seat I asked them to take a s***t on their bolsters!  Needless to say the class erupted in laughter.  I was mortified but thankfully everyone saw the funny side to my request. I was never so grateful that no one followed through on my instruction!
How do you see the future of yoga?
In the times we live in today we all need more yoga and meditation ingrained in our daily lives to combat life's stresses and strains. I'm so grateful to have found yoga at a relatively young age. In the future I hope to see yoga and meditation on curriculums in all schools and colleges across the country. To learn it at a young age would be such a gift and I can honestly say it would set people up for this journey of life.
Favourite destination in Ireland?
My favourite destination in Ireland is Allihies in West Cork. The drive down is spectacular and the walks around the hills and coastline are invigorating for the soul. There's definitely magic in the Beara Peninsula!