Jenn Melvin completed her teacher training in 2013 and has been a valued member of the Himalaya Yoga Valley Centre teaching team for over three years.  Currently, she is teaching New Beginnings Level 1 at 18.45 and Restore and Revive at 20.15 every Monday evening.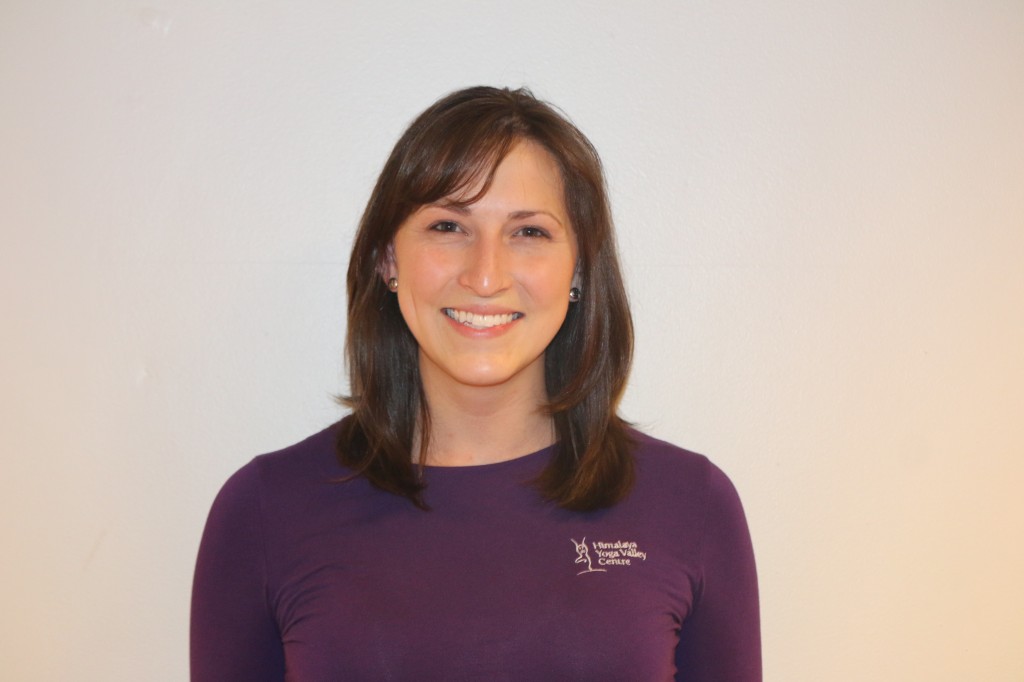 What do you find rewarding about being a yoga instructor?
I love seeing students' progress in their practice, not just deepening their physical practice (which is great!), but also with their alignment, breath, and overall focus and joy.
What is your favourite pose and why?
I love hip openers! I find that they give me a release and I can sink into them and be in the present moment. However, I am learning to love the way balances challenge me.
Are they any poses that are more difficult for you?
Backbends are challenging for me. It may be the vulnerability I feel physically and mentally.
What's the most important thing yoga has taught you?
It has taught me to make time for myself. Yoga becomes a moving meditation for me when I stop trying to compete with myself and focus on my breath.
What's one of the biggest misconceptions about yoga that you'd like to address?
"Yoga is not for me. I'm too _________" (fill in the blank).  There are so many styles and levels of yoga that it truly is for everyone. Beginners, restorative, gentle, advanced, meditation, chair yoga…you are bound to find one that supports and benefits your lifestyle. And maybe later, you'll branch out and try a different one.
What would a PERFECT day look like?
Morning yoga outside in a park with friends, walk in the sun and fresh air with my dog, make and enjoy a nice dinner with my husband, and finally play euchre (Midwestern card game) with my family.
Mountains or beaches?
Mountains! I was born in Colorado at the foothills of the Rockies.