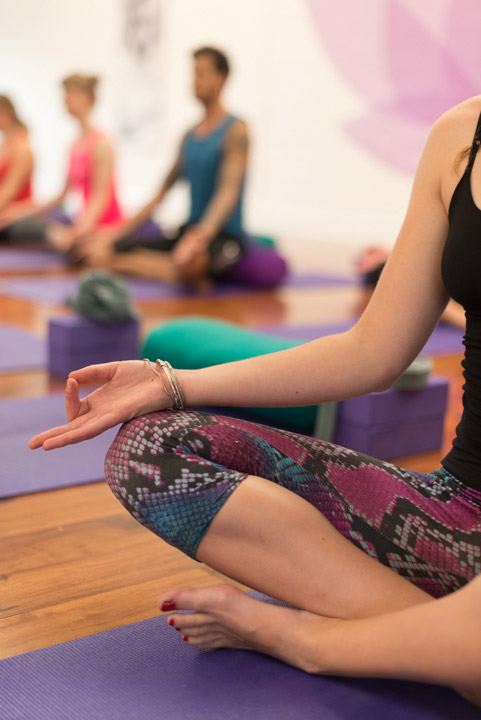 Namaste,
We hope you and your families continue to remain safe and that you are enjoying an ease in restrictions. Our team have been working hard behind the scenes preparing to welcome students back to our Ballincollig studio with all social distancing and precautions in place. We have also been working hard on some exciting tech developments too- read on!
Our New App and Booking Software
We are delighted to share with you the launch of our exclusive Himalaya Yoga Valley App! You now can easily book classes online, update your memberships, attend virtual classes, book your studio classes, watch our members and access all of our services with much greater ease and speed!
Follow these links to download our app
Android: Android App
iOS: iOS App
All of the details you need to get our app and your account activated are here
All Clients Must Activate their New Accounts
As well as our exciting new app being available for our clients we are now using Glowfox as our client management and booking software system. All clients have had their accounts, membership and class credits moved across to our new software and you will need to follow these instructions to set up your password and book classes and access your account.
Our new booking system will be live on this page https://yogacorkireland.com/online-booking/ from Monday July 6th at 10am.
Active Membership/Pass
-Log in if you have an existing membership/class pass with your registered email and click on Forgot Password to reset your password
-If you are signed up to our Online Monthly Unlimited Yoga Membership for €19.99 you need to purchase a new membership when your current monthly pass expires. We are running an amazing value intro offer of €9.99 for the first month which gives you access to over 100 virtual live yoga classes each month and an exclusive members video library. Be sure to sign up before your next auto renew date!
-All active class passes have been transferred to our new booking system
New Users
-Create a new account and purchase a new membership or pass
Please note we have a special offer running of just €9.99 for an unlimited virtual yoga pass for the first month to our €19.99 virtual studio members who make the move to our new software with us!
Reopening in Ballincollig
With our capacity reduced by close to 60% and Ballincollig being a large space we will begin holding classes in this location from Monday the 13th of July. As per our announcement last week, we will begin our phased reopening with the opening of our Ballincollig studio first given it's space and suitability for social distancing.
Ballincollig
Please see this video of our Ballincollig Yoga Studio which will give you an idea of why it is such a popular place to practise with our clients- we look forward to welcoming you there.
Highlights of our Ballincollig Studio
*One of Ireland's largest yoga studios spanning over 2000 sq ft
*Located just off the link road
*Beautifully designed, spacious studio with lots of light & overhead heating
*Free Parking on Site
*15 minutes drive from Cork City
Safety
We will be following all HSE guidelines to make practising with us as safe as possible for our team and our clients and these guidelines can be viewed here. Please read these in advance of attending our studio.
Classes will be one hour in length to account for studio cleaning and can not cross over so we will have approximately 3 classes per day to begin with in this government phase of restrictions.
Please note all bookings must be completed and paid for online as we will not be doing transactions in the interest of safety. In the interest of taking care of vulnerable or elderly clients who may not be able to book online we will make exceptions and our team will assist you. You will need to email for this before attending the class and this is in exceptional cases only. We want to keep barriers to practise down so we are here for those clients who can not book online and for all other clients we greatly appreciate your support in keeping our team safe by pre paying and pre booking.
Your Pass or Membership
If you had a pass or membership with us with remaining classes or time on it before the lockdown started and have not transferred it for use online, you can now contact us to reactivate it and we will extend the validity equal to what was remaining on it when we closed. If you have a pass or membership that you bought for use in our studio before the lockdown and you reactivated it during the lockdown to use online, you can carry on using it online, in house or blended between both. Virtual studio memberships are exclusively for use online. Our team is always on hand if you need any help or clarification regarding your pass. Simply drop us a line.
Out of respect to our clients who have patiently waited to use their passes during lockdown we will not have passes available for sale. Single classes will be available for purchase and use on the same day at a reduced drop in rate of €10. We kindly request that clients attend a maximum of three classes per week online and also use our online classes to ensure that everyone gets an opportunity to attend.
Himalaya Yoga Valley Online
Should you wish to practise from home you can join our thriving online community and attend up to 100 classes per month with Lalit, Lisa, Anca, Jim and Carolann from the comfort of your own home for just €19.99 per month and €9.99 for the first month! We have up to 5 classes a day, including Dynamic, Themed, Gentle Glow, Restore & Revive and plenty more of your usual favourites. Our clients are thrilled with being able to access the same classes they know and love without the commute. We have recently acquired a purpose assigned yoga recording studio where all of our live classes will be streamed from, and all of our videos recorded from. We look forward to delivering the highest quality virtual classes to our clients from around the world!
We now have over 30 videos available for our clients, this bank will keep growing as we go and we are excited to bring you some fresh class themes, workshops and guest teachers from August. Keep an eye on our website and app for all of the details!
Thank you and Welcome Back!
Thank you to all of our clients who have supported us since we closed our doors in March, and to all of you supporting us as we reopen them. Thank you also to our wonderful team who have kept our clients in yoga online and everything running in the background! We look forward to welcoming you back to Ballincollig or to our virtual studio.