All of our Yoga teachers are trained to the highest standard at our Yoga Alliance registered centres around the world. Our teachers partake in a rigorous and  intensive 200 hour training with Lalit and his expert team of teachers  gaining a well rounded education that includes Anatomy, Ayurveda, Pranayama, Yoga Asana, Meditation, Adjustments, Alignment, Modifications, Yoga philosophy and much more. Our teachers pass on these ancient teachings of yogic science through the traditional lineage of Lalit's masters in India ensuring you receive a truly authentic  and professional yoga experience.  Our teachers are warm, welcoming and committed to sharing this knowledge with people of all backgrounds. We are passionate about sharing Yoga from the Source- with everybody!
Yogacharya Lalit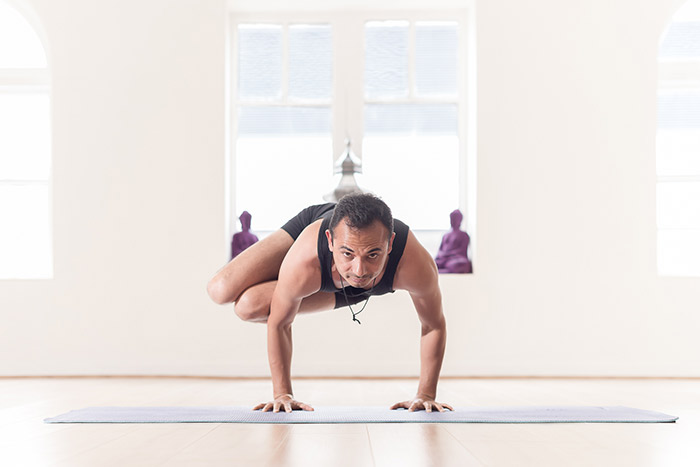 Lalit is the Founding Director of Himalaya Yoga Valley Centre and the Hon. Secretary for International Yoga Federation for Ireland & Dharamshala.
He has over 15 years experience teaching nationally and internationally. He is a prominent and established yoga teacher in the world yoga community who has graduated over 500 students from his Teacher Training Courses in India, Thailand and Ireland.
Lalit began studying at traditional Indian yoga schools known as Gurukulams at the age of 7. Lalit is honored to have studied yoga under some of the most well-known and respected yoga Masters in India. He has spent nearly a decade studying numerous traditional styles and disciplines at various Ashrams in North and South India. He studied Ashtanga Vinyasa Yoga in Mysore at Ashtanga Yoga Nilaya and Shri Parakala Mutt, The Sivananda Centre in Trivandrum and Sadak Gurukulam in Rishikesh.
Lalit was initiated by Swami Veda Bharti at the age of 24.
Lalit's popular teaching style blends traditional Ashtanga Vinyasa Yoga with Iyengar alignment techniques. He places a strong focus on to physical adjustments to improve alignment through a precise yet dynamic practice.
His unique light hearted teaching style is blended with expert knowledge which makes his classes inspiring for one and all. Lalit's mantra is to increase awareness and knowledge of the benefits of practicing yoga, and to relay an understanding of the philosophy and yogic lifestyle of the Eight Limbs of Ashtanga yoga. He annually teaches workshops, masterclasses and hold retreats in Switzerland, France, Germany, Denmark, UK, Italy, Spain and in his European home centre in Ireland and there is more information on www.yogawithlalit.com.
Lisa Fahy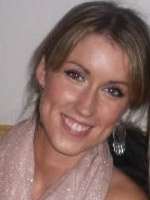 Lisa is from Cork  where she commenced her yoga practice in 2007, initially to help with back problems. Following a yoga lifestyle is now an integral part of Lisa's daily life and she believes that practicing yoga in all its forms is essential for managing the stresses and strains of modern living. Her love for yoga deepened immensely during her first time in India in 2011 where she completed her 200 hr Teacher Training course with Yogachara Lalit Kumar at the Himalaya Yoga Valley Centre in Goa and she has practiced and studied closely under Lalit ever since. On her return from her training in India, Lisa immediately took up her new teaching career in Cork and quickly developed to full time teaching.
In 2012, Lisa joined Himalaya Yoga Valley Centre in Cork as Senior Yoga Teacher where she teaches a wide range of classes including pregnancy yoga and assists Lalit with in-house training to the other teachers. In her spare time, she has corporate yoga clients and holds adventure outdoor retreats. Following her Internship and Teaching Assistant role on Himalaya Yoga Valley Teacher Training courses in India and Ireland with Himalaya Yoga Valley, Lisa's role expanded to Senior Yoga Teacher for Europe based trainings giving her the opportunity to share her experience and knowledge with trainee teachers. Lisa's other qualifications include diplomas in Applied Social Studies In Social Care, Holistic Massage and Chakra Healing.
Mary Kelly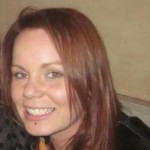 Mary began her practice with Lisa Fahy, continued her studies with Yogacharya Lalit and has never looked back! Mary learned yoga within the lineage of Himalaya Yoga Valley from the get go of her practice and believes this has shaped her as a yogi and a teacher. She has practiced from early on with a deep sense of discipline & respect for traditional techniques in the field of yoga. Before finding yoga Mary had worked in a preschool and the service industry and she developed issues with her shoulders and lower back. Yoga helped her see a huge improvement in both of these areas and her general physical well-being.
Not only did Mary notice the physical benefits from yoga but it has also helped her become more relaxed, energized and content. She completed her Yoga Teacher training in 2012 with Yogacharya Lalit Kumar at Himalaya Yoga Centre Cork. Since completing the training it has only made her become more passionate and dedicated to all aspects of yoga such as meditation, pranayama, anatomy and philosophy.
As a teacher Mary hopes to bring to her students the positivity and benefits that she has encountered throughout her own practise and training. Mary is excited to help people develop their own practise in a safe and enjoyable way. Mary has a down to earth teaching style that is popular with those beginning their yoga journey.
Jenn Melvin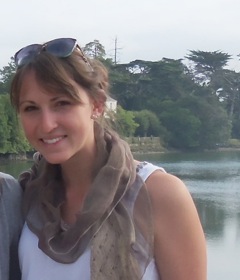 Jenn was introduced to yoga by her sister, and began practicing regularly in 2009 alongside a collegiate volleyball career in Ohio.  She came to yoga for balance, both physical and spiritual, but quickly found the infinite benefits of yoga.  Whether she needs a restorative yoga practice after exhaustive athletic training, or a dynamic and energizing practice to combat stress and fatigue, Jenn has learned that yoga can enhance anyone's lifestyle.
During training at Himalaya Yoga Valley in Cork with Yogacharya Lalit Kumar, the studies of the 8 Limbs of Ashtanga yoga confirmed her experiences that yoga is not just physical.  She became convinced of the power of breath, and emphasizes the breath as a link between the mind and body.
Jenn is passionate that yoga is for anybody at any walk of life. Ensuring correct alignment, she shows how props can deepen a pose with integrity so that every student can find confidence and individualism in their practice.  She understands that people come to their mat for different reasons, and encourages students to respect and listen to their body, while benefiting from the shared energy in the room.
Jenn has a BA in French and French Education, therefore a teacher at heart, and loves teaching a variety of students with different learning styles.
Trish Hurley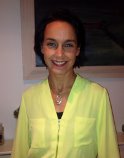 Trish was drawn to yoga initially for the physical benefits and as a way to counterbalance the never ending demands of being a working mother of 3 children. From her first class with Lisa Fahy, Trish was amazed at how energised and centred she felt and it quickly became her passion. Yoga became a way to disconnect from the demands of everyday life and offered her the precious space and time to build mind and body awareness. She also enjoyed connecting with a welcoming likeminded community from all walks of life. Trish feels that through Yoga she not only gained increased physical strength and flexibility but an appreciation of the effects of stillness and quiet time on the mind.
To deepen her own practice and to share the positive effects of Yoga with others, Trish decided to train as a Yoga teacher with Yogacharya Lalit Kumar, Himalaya Yoga Valley in Cork. From here Trish learned to love and respect the finer and deeper elements of yoga practice, pranayama and yoga philosophy.
Trish endeavours to create a warm, relaxed and welcoming environment where people of every level can learn at their own pace, challenge themselves and see steady gains in their strength, stamina, balance and flexibility. Her classes consist of a balanced flow of yoga postures and you will be encouraged to be mindful of the breath while exploring form and alignment with emphasis on observing ourselves without criticism. Students are encouraged to make the practice their own, tuning in to what they need on any given day. Trish strongly believes in the power of breath as a controlled and safe method to go deeper into postures, increase concentration and channel positive energy through the mind and body.
Trish also holds a BSc Nursing and a MA (hons) Health Promotion. This strong healthcare background is evident from her classes, which have a strong anatomical focus and an appreciation of the various limitations people may have due to various medical conditions. Modifications and props are offered in her classes to ensure correct alignment, to maximise the benefit of the postures, and allow for progression. Trish believes that yoga is for 'Äėeverybody'Äô and unique to each individual. She is committed to guiding her students mindfully through practice, ensuring they honour the strengths and weaknesses in their bodies, to build stamina, balance and inner calm.
'ÄúPracticing Yoga is something positive we can all do promote good health and well-being. No fancy equipment needed…..Just you and your mat'ÄĚ.
Lorraine Kirwan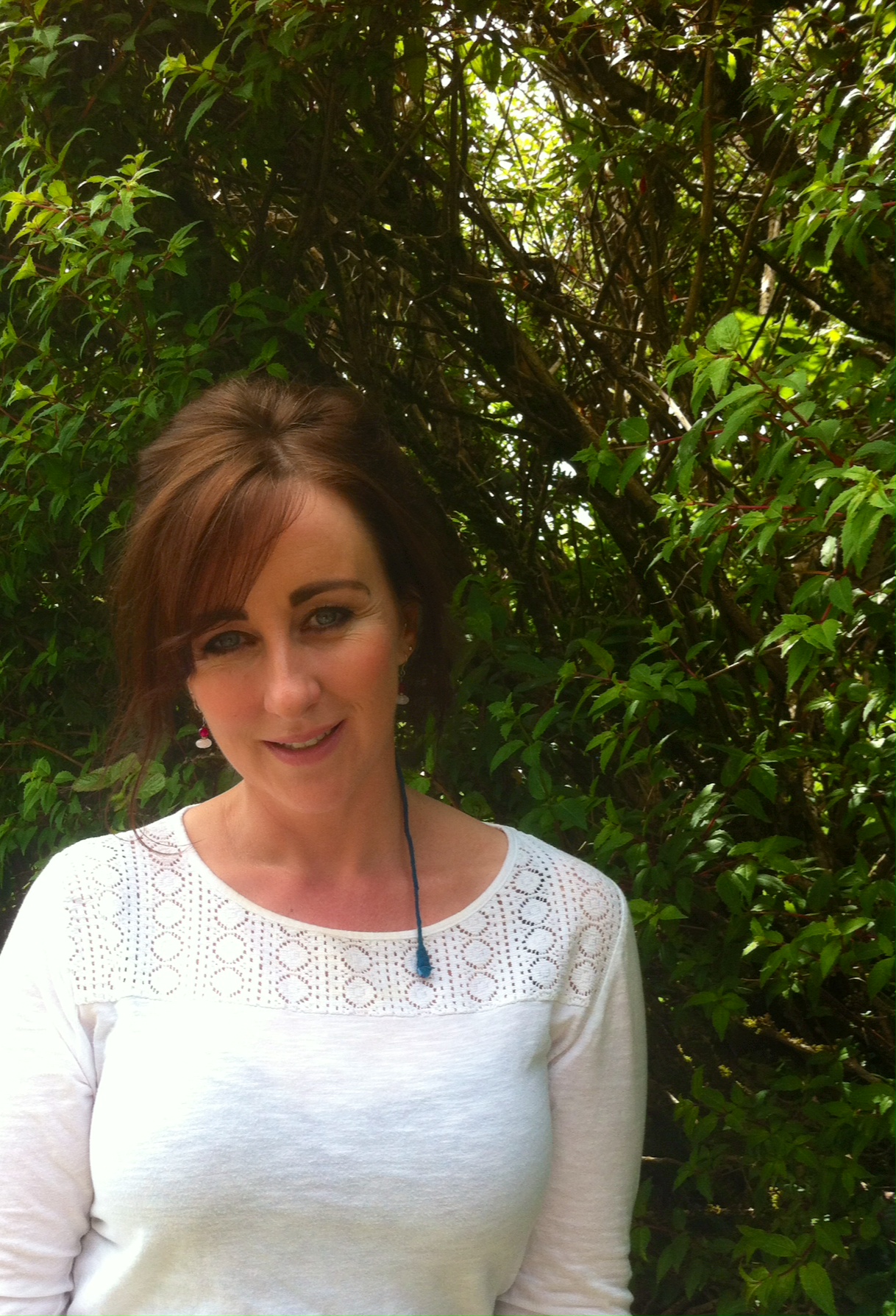 Lorraine discovered Asthanga Yoga in 2012 at Himalaya Yoga Valley in Cork, finally finding a style of yoga that resonated with her. Lorraine was amazed at the profound balancing effects on both body and mind through the synergy of asana, pranayama and meditation. She completed her Teacher Training with Yogacharya Lalit Kumar in Goa in March 2015.
In addition to teaching Lorraine is a Diagnostic Radiographer with an avid interest in mindfulness and holistic therapies. Fuelled by her passion for yoga Lorraine recently travelled to India to complete her 200hr teacher training with Yogacharya Lalit, where she particularly enjoyed studying Yoga Philosophy and Ayurveda. Lorraine is also accredited with the Yoga Alliance UK.
Lorraine's vision is to inspire students of all levels to realise their potential and capabilities on the mat through the union of asana and breath. Off the mat, this connection continues to benefit every aspect of our lives by balancing and grounding both body and mind. Lorraine believes that taking time for ourselves in this wonderful practice not only benefits the physical body by increasing strength and flexibility but also brings immense peace and harmony to the mind. Lorainne considers the practice of yoga to have paramount importance to create balance in our busy daily schedules.
Lorraine believes yoga has been life changing for her and looks forward to further studies to continue on her yogic journey and sharing her knowledge and love of yoga with her students.
Kathryn Sheehan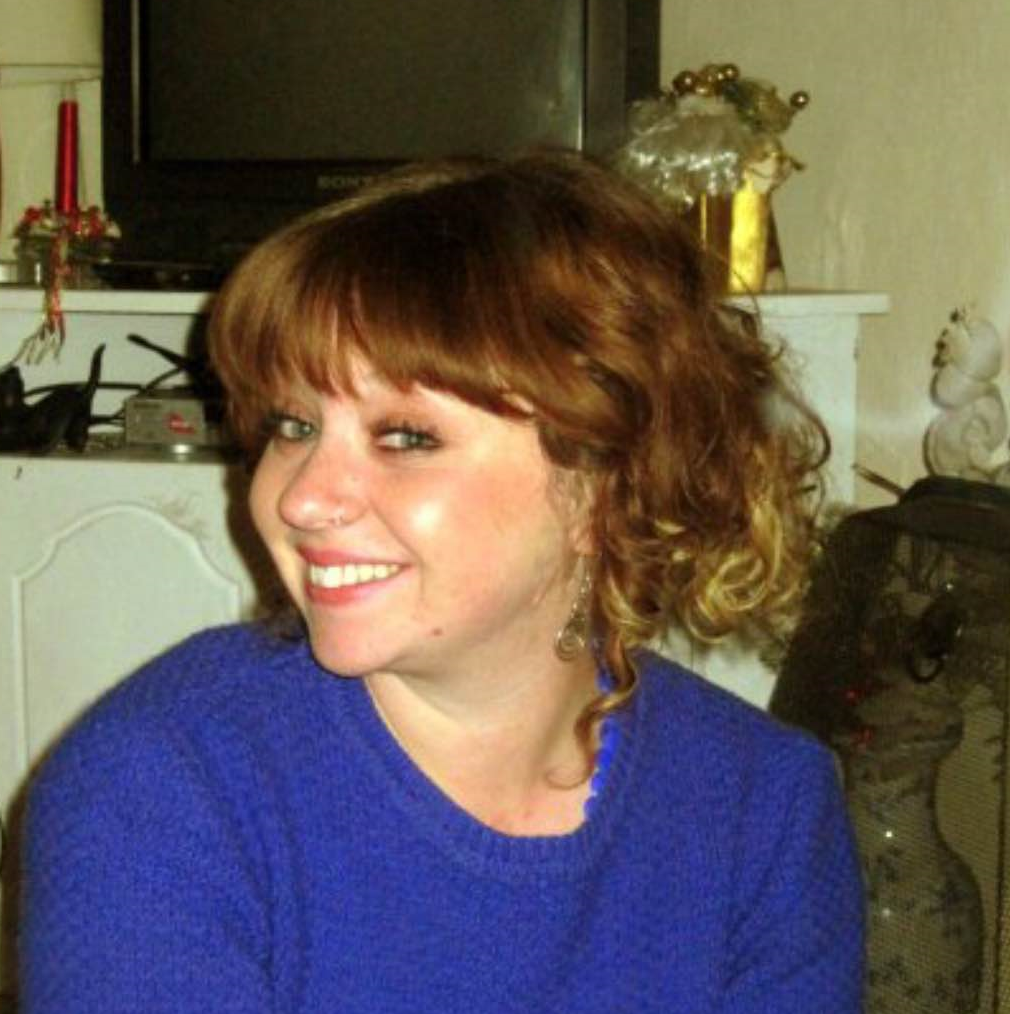 Kathryn started started her yoga journey in 2006 while studying mental health nursing in Waterford. She quickly saw the physical and mental benefits it gave to her and others around her and therefore began practicing regularly. She left Ireland in 2007 and continued her practice throughout her travels in India, Thailand, Indonesia, Australia and the United States. She returned to India in 2009, the birth place of yoga and completed a 1 month intensive Hatha and Vinyasa course in Rishikesh.
She came home to Cork in 2010 and continued to practice different styles of yoga until she found Ashtanga yoga with the Himalaya Yoga Valley Centre in Cork. In 2013, she completed the Yoga Alliance teacher training course in Goa with Yogacharya Lalit Kumar and went on to teach in various settings. With a career in mental health nursing, Kitty has always been enthusiastic about helping others lead a happy and healthy life.
 Sonya Clifford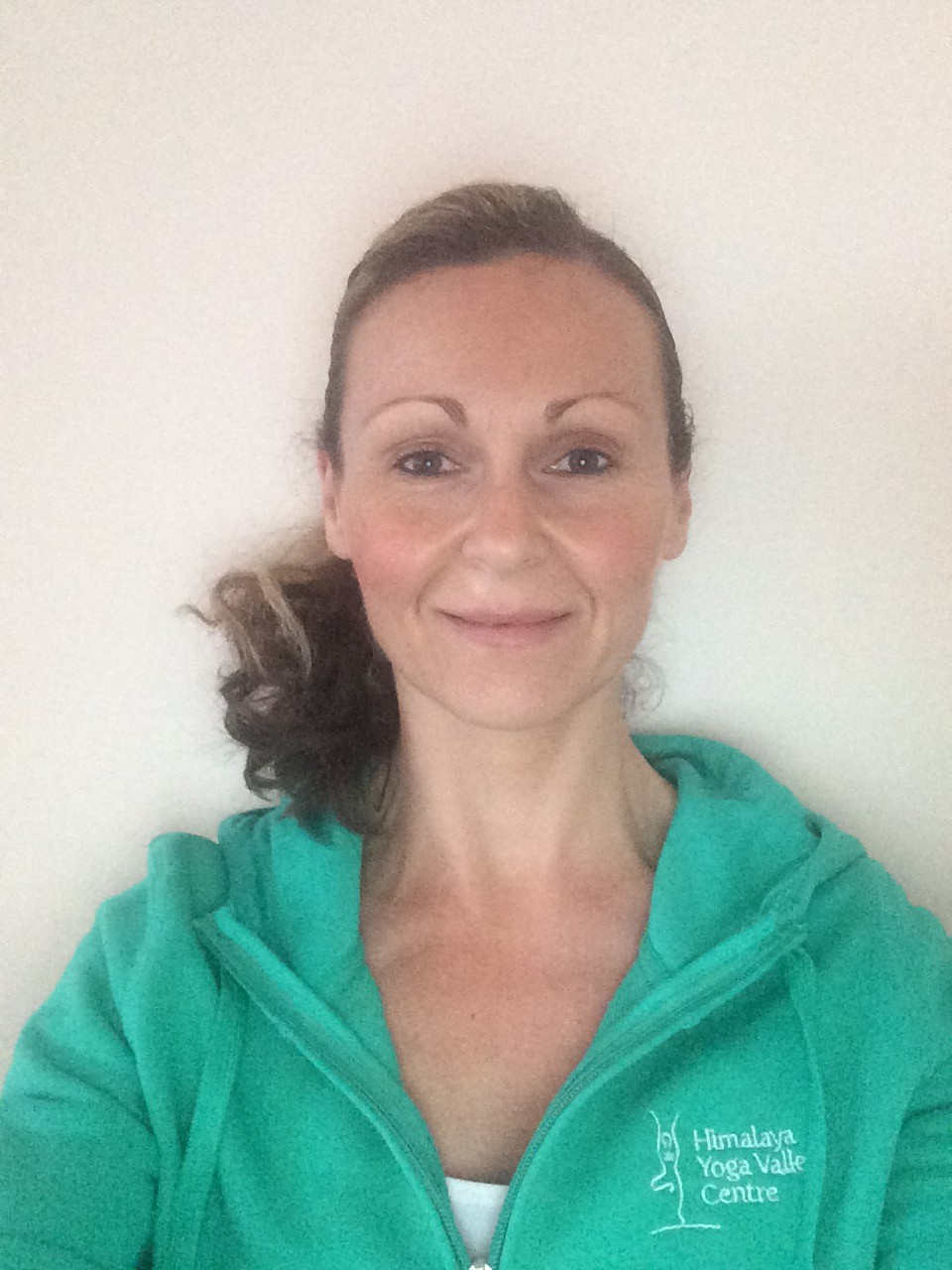 Sonya began her yoga journey in 2001 stumbling into a class feeling stressed and exhausted from life in the corporate world. Looking for something new to try and not knowing what to expect, she left feeling lighter, stretched and calm! 'I caught the yoga bug that day on the mat and it sparked something in me!' Sonya believes that yoga is a powerful science that can be enjoyed by anyone at any stage in life and any fitness level. As a runner, she credits yoga with helping her stay injury free and strong. The beauty of yoga for her is that it is a practice that can be enjoyed for a lifetime!
'Something special happens when you arrive on your mat and just breathe! Yoga encourages you to tune into your body, focus on your breath with the added bonus of calming your mind.' To fuel her passion for all things yoga she completed her teacher training with Himalaya Yoga Valley in 2015. She hopes to encourage others to believe in their abilities and fulfill their true potential through a regular yoga practice. She has a warm welcome for all her students and likes to focus on alignment and the use of props in her classes. 'Every day is different just as every practice is different, the important thing is just to show up.'
'Yoga is my toolbox for living in a hectic world, I can take out what I need on any particular day whether it be asana tailored to what my body requires, meditation or pranayama.' Sonya has a Bachelor of Commerce degree from UCC and has spent many years working with customers in sales and marketing, manufacturing and research companies. She is a mother of two and dedicated to sharing the joy of yoga with others. For her yoga is food for your body, mind and soul!
Karen Barry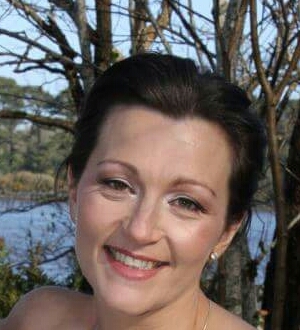 Karen's interest in yoga was sparked many years ago but it wasn't until she began to attend regular classes at The Himalaya Yoga Valley Centre that her true passion for and dedication to yoga became apparent. She came to appreciate and experience first hand the benefits of yoga in her own life and  went on to graduate  from a 200hr Yoga Teacher Training with Yogachara Lalit Kumar at The Himalaya Yoga Valley Centre in Cork in 2015.
As a secondary school teacher Karen feels very strongly that yoga can serve as a tool for the promotion of positive mental and physical health as well as building resilience in adolescents.
Karen considers yoga to be an investment in the self bringing good health, calm and balance to one's daily life at any age.
Treasa Kearney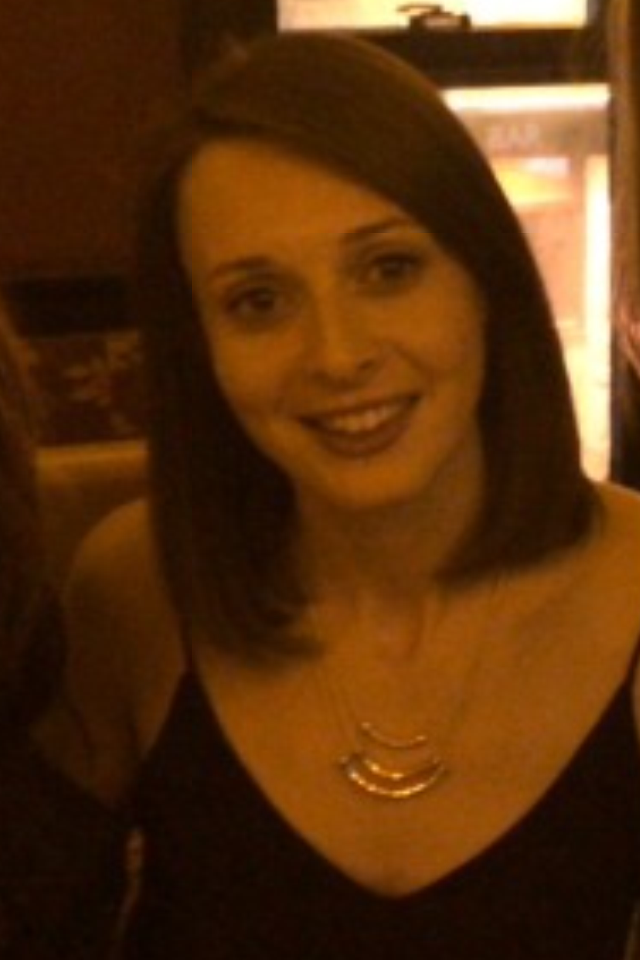 Treasa's yoga journey began in 2014, it was life changing experience for her.  She suffered a head injury as a result of a fall in 2013. She joined Trish Hurley's class to help her overcome the severe fatigue associated with head injuries.  Treasa discovered the powerful influence that yoga offers.  Her overall health and confidence improved dramatically.
Her love of yoga inspired her to become a yoga teacher.  She completed her teacher training with Himalaya Yoga Valley in 2015.  Treasa is a primary school teacher and finds yoga helps her create a positive work Рlife balance.  She enjoys teaching yoga and looks forward to developing her skills and imparting the health and well-being benefits of yoga to others.
Claire Dunniece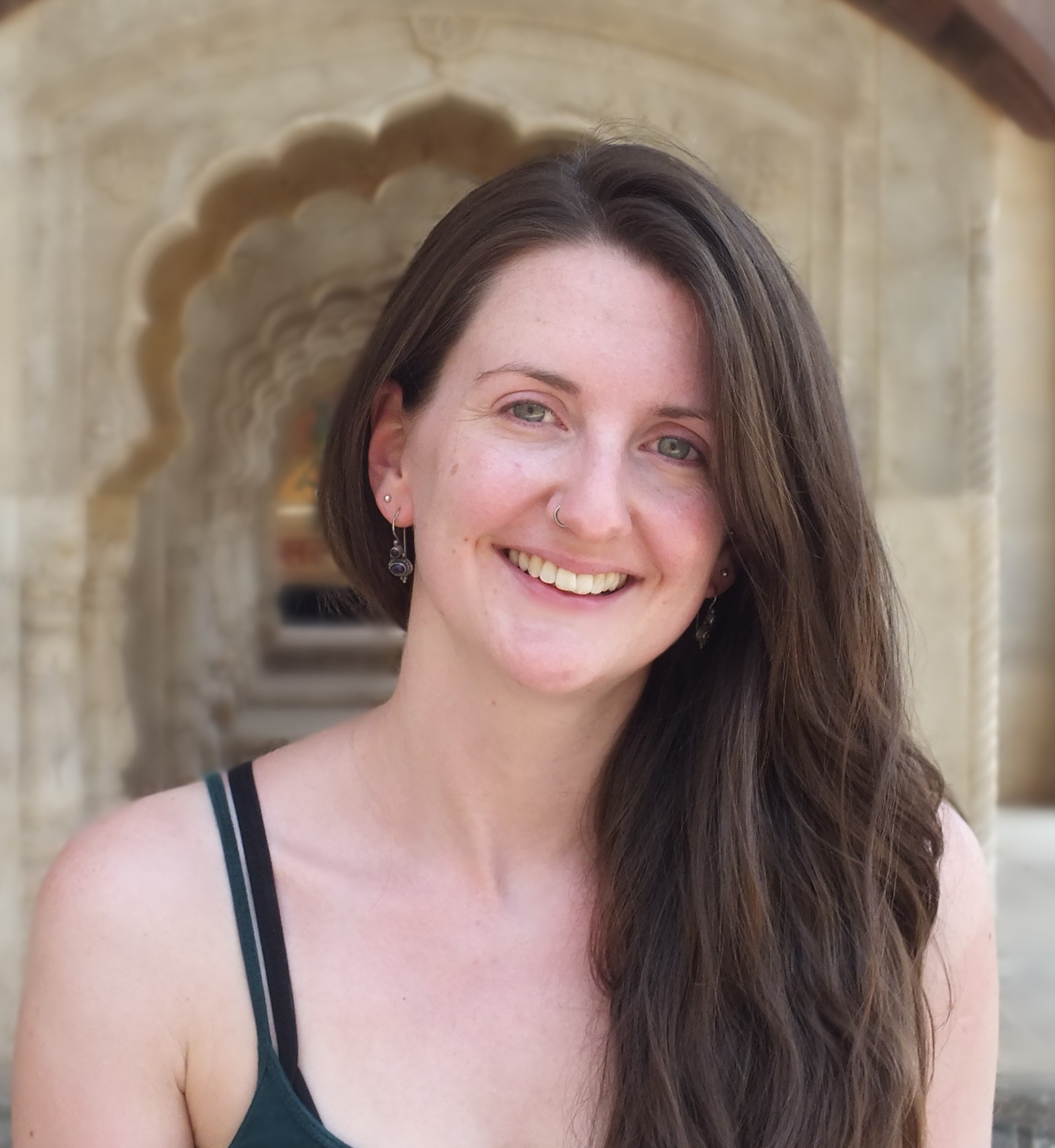 Claire developed an interest in yoga as a teen but sadly found little support available for adolescents to develop a practice at the time. She went on to complete an Honours Bachelors degree in Commerce and later became a Certified Chartered Accountant. While working in accountancy practice in 2008 she sought out yoga once again to help reduce the stress she was experiencing as a manager in a busy firm. She had begun to experience the negative effects that modern lifestyle and pressure can have on the body and mind. She quickly discovered that regular practice of both pranayama and asana can not only help people feel better physically but also help to regain life balance and enable them to cope better with stress.
During a trip to Indonesia in 2012 she began to deepen her practice with various teachers and styles of yoga, on return to Cork she was delighted to see that the Himalaya Yoga Valley Centre had opened and became a regular student of Lalit Kumar and Lisa Fahy. In March 2015 she traveled to Goa to complete her 200hr Teacher Training.
Claire is a firm believer that yoga should be made accessible for every individual regardless of age, size, strength or perceived flexibility. She also feels that our society has become disconnected with our bodies and in a world which is  increasingly reliant on technology and medication it is particularly important to make yoga available as a tool for life. She is passionate that the practice of yoga can help us return to our natural state where we feel more balanced, our bodies function better and we live with ease.
Jim Daly
Jim started his yoga journey at the age of 39 when he attended a class with his wife who had been recommended yoga as a means to alleviate her back injury.  Initially he continued to practice yoga for the physical improvements but in a very short period he also noticed the mental and emotional benefits of a regular practice.
His passion for teaching grew from leading practices, under the guidance of Himalaya Yoga Valley, to multi-national troops while serving overseas with the United Nations where the positive feedback on how yoga was influencing the well-being of soldiers convinced him to enroll on the HYVC Yoga Teacher Training which he completed in Goa in 2013. Since then he has taught in a variety of settings including the Irish Defence Forces and the Slí Eile Farm Project where he is a voluntary teacher.
He readily admits that having taken up yoga at a later age than most he finds some elements of poses challenging but through the exploration of his own practice and the teachings of Lalit and teaching staff of HYVC Jim has learned many ways to guide students to gradually and safely open the body.
In addition to teaching Jim also holds a Practitioner Diploma in Clinical Hypnotherapy, is a Reiki Master, Integrated Energy Therapist (Level II) and an Ayurvedic Yoga Massage Therapist.
Rosa Moore
'ÄúWhat is this moment actually like if we don'Äôt presume we already know it?'ÄĚ 'Äď Fanny Behrens
Yoga for me has been the second most exciting adventure I have embarked upon.  Second only to having my children.  I feel a bit like Bilbo Baggins, off on an adventure, one which at times I'm not really sure I want to be on.  But something keeps calling me back.  Back to explore the vast space that is myself.  At times I wish I could turn it all off but there is no going back now.  And for me the gold isn't at the end of the rainbow but is there in each moment I am aware.
Rosa has been practising yoga for many years and completed her teacher training with Himalaya Yoga Valley Centre in the summer of 2015 in Cork City.
Elaine McAuliffe
I began practicing yoga in 2009 to complement training to run the New York City marathon. I instantly felt the benefits. In a short space of time my running became much stronger as I was using my core to support me. Along with the physical benefits I could really appreciate the break I would get from my very busy mind when I practiced yoga. For the first time I had a sense of what it was like to feel spiritual. Now I realise this was the beginning of me connecting to myself. Practicing yoga gave me the strength and confidence to travel Australia, New Zealand and south East Asia. While traveling I practiced yoga regularly to stay connected to myself and my journey. After returning home from my travels in 2014 I completed a Complementary Health Course in Mallow where I attained diplomas in Holistic Massage, La Stone Therapy, Indian Head Massage, Reflexology, blended oils and Reiki Level 1. In 2015 I completed the 200 hr teacher training course with Himalaya Yoga Valley in Cork and I began instructing classes in September. Currently I am studying Sports, Recreation and Massage year 2 in Mallow College of Further Education. Even though I have been practicing yoga for 6 years I feel like I am just beginning my journey which I find really exciting.