All of our Yoga teachers are trained to the highest standard at our Yoga Alliance registered centres around the world. Our teachers partake in a rigorous and  intensive 200 hour training with Lalit and his expert team of teachers  gaining a well rounded education that includes Anatomy, Ayurveda, Pranayama, Yoga Asana, Meditation, Adjutments, Alignment, Modifications, Yoga philospohy and much more. Our teachers pass on these ancient teachings of yogic science through the traditional lineage of Lalit's masters in India ensuring you receive a truly authentic  and professional yoga experience.  Our teachers are warm, welcoming and committed to sharing this knowledge with people of all backgrounds. We are passionate about sharing Yoga from the Source- with everybody!
Yogacharya Lalit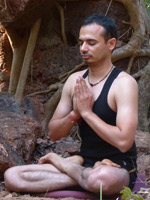 Lalit is the Founding Director of Himalaya Yoga Valley Centre and the Hon. Secretary for International Yoga Federation for Ireland & Dharamshala.
He has over 15 years experience teaching nationally and internationally. He is a prominent and established yoga teacher in the world yoga community who has graduated over 500 students from his Teacher Training Courses in India, Thailand and Ireland.
Lalit began studying at traditional Indian yoga schools known as Gurukulams at the age of 7. Lalit is honored to have studied yoga under some of the most well-known and respected yoga Masters in India. He has spent nearly a decade studying numerous traditional styles and disciplines at various Ashrams in North and South India. He studied Ashtanga Vinyasa Yoga in Mysore at Ashtanga Yoga Nilaya and Shri Parakala Mutt, The Sivananda Centre in Trivandrum and Sadak Gurukulam in Rishikesh.
Lalit was initiated by Swami Veda Bharti at the age of 24.
Lalit's popular teaching style blends traditional Ashtanga Vinyasa Yoga with Iyengar alignment techniques. He places a strong focus on to physical adjustments to improve alignment through a precise yet dynamic practice.
His unique light hearted teaching style is blended with expert knowledge which makes his classes inspiring for one and all. Lalit's mantra is to increase awareness and knowledge of the benefits of practicing yoga, and to relay an understanding of the philosophy and yogic lifestyle of the Eight Limbs of Ashtanga yoga. He annually teaches workshops, masterclasses and hold retreats in Switzerland, France, Germany, Denmark, UK, Italy, Spain and in his European home centre in Ireland and there is more information on www.yogawithlalit.com.
Lisa Fahy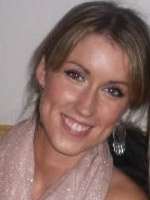 Lisa started practicing yoga in 2007. She had been working in childcare and as a result had developed back issues which led her to take up yoga. She quickly began enjoying the physical and mental benefits and discovered new found energy and zest for life. It is now part of her daily life and she believes that practicing yoga is essential for dealing with the strains of modern living.
Her love for yoga deepened immensely during her time in India where she completed the Yoga Alliance Teacher Training course with Yogachara Lalit Kumar at the Himalaya Yoga Valley Centre.
Since returning to Cork, she has been teaching classes to a wide range of students. She also runs weekend retreats in Heir Island, West Cork.
Lisa's previous qualifications include diplomas in Applied Social Studies In Social Care and in Holistic Massage. Lisa is also a qualified pregnancy yoga teacher and is passionate about sharing the benefits of yoga with expectant mums.
Lisa loves teaching and she embraces the fact that yoga is something entirely unique for everyone so she offers props and modifications throughout the class. Her classes are dynamic, flowing and holistic with plenty of explanations to ensure safe and correct alignment in your postures, so you're sure to leave feeling stronger, calmer and completely rejuvenated.
Tony Healy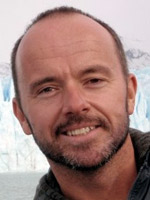 Tony first encountered yoga while on a working holiday in Australia in 1995. Initially he was attracted to the physicality of yoga asana but after experiencing Teacher Training Courses and numerous trips to India his interest developed in other areas of yoga such as philosophy, meditation and pranayama. He completed a two year hatha yoga teacher training course in Ireland in 2006 and commenced yoga teaching from that point onwards. Further yoga study in 2010 brought him to Goa where studied with Lalit and in February of that year he graduated from Himalaya Yoga Valley Centre. He returned to Himalaya Yoga Valley Goa later in the same year to take part in the internship programme and subsequently managed and taught as teacher to the public at the Yoga Shala. He has spent time at a number of yoga and meditation centres across India. Tony works as a senior teacher on Himalaya Yoga Valley Teacher Training Courses.
He has also completed Reiki Level II and most recently a Thai Massage course at Wat Po in Bangkok. Other qualifications include a degree in Electronic Engineering, a Masters in e-Commerce and he is also a qualified high school teacher, although he has taught every age group from 4 year olds up to second year University students. Apart from teaching he has worked as a web designer and has also spent a number of years working in administration at an Irish university.
Tony is passionate about sharing the benefits of yoga with a wide range of students
Ceara Sexton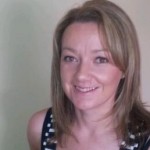 Ceara first discovered yoga four years ago when she had lower back problems incurred from running.  She instantly connected with the practice realizing the many therapeutic and spiritual benefits it brought her. It was when she completed the 200 Hour Yoga Alliance Teacher Training course in 2012 with Yogacharya Lalit Kumar at Himalya Yoga Centre that her love for yoga was truly sealed. Immersing herself in traditional practices, under the guidance of Yogacharya Lalit, Ceara explored the many aspects of yoga practices such as Kriyas, philosophy, Mantras and Pranayama techniques. Ceara's previous qualifications include Diplomas in Travel & Tourism and Interior Design.
Ceara works from a place of inclusion respecting that each body type is unique and yoga needs to be customized for each individual.  To ensure that the individual has their needs met in an inclusive manner Ceara utilizes props and the different stages within each asana for students to get the most out of her classes.
Ceara loves sharing her passion for yoga with others to help them achieve and experience all the many benefits of yoga as passed on to her from her teachers before her.
Mary Kelly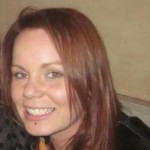 Mary began her practice with Lisa Fahy & continued her studies with Yogacharya Lalit and has never looked back! Mary learned yoga within the lineage of Himalaya Yoga Valley from the get go of her practice and believes this has shaped her as a yogi and a teacher. She has practiced from early on with a deep sense of discipline & respect for traditional techniques in the field of yoga. Before finding yoga Mary had worked in a preschool and the service industry and she developed issues with her shoulders and lower back. Yoga helped her see a huge improvement in both of these areas and her general phsyical well-being.
Not only did Mary notice the physical benefits from yoga but it has also helped her become more relaxed, energized and content. She completed her Yoga Teacher training in 2012 with Yogacharya Lalit Kumar at Himalya Yoga Centre Cork. Since completing the training it has only made her become more passionate and dedicated to all aspects of yoga such as meditation, pranayama, anatomy and philosophy.
As a teacher Mary hopes to bring to her students the positivity and benefits that she has encountered throughout her own practise and training. Mary is excited to help people develop their own practise in a safe and enjoyable way. Mary has a down to earth teaching style that is popular with those beginning their yoga journey.
Sarah Lyons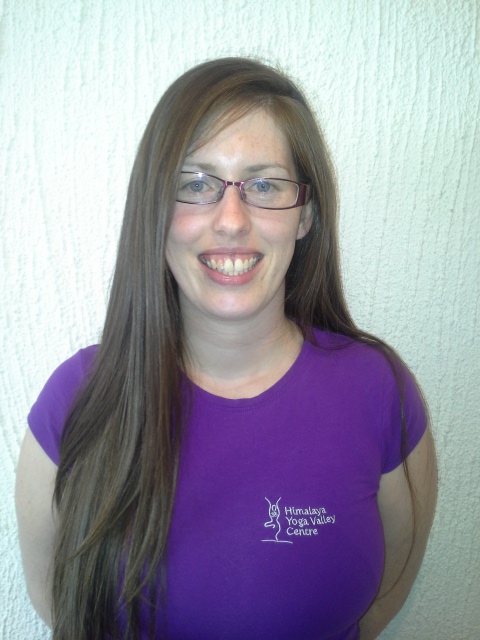 Sarah first discovered yoga in 2006 while she was studying Psychiatric Nursing as a method of stress relief. Yoga has empowered Sarah to take control of her health and happiness, providing an anchor of peace and stability in her day to day life. Sarah also found that yoga brought a balance to her training for the various runs & marathons that she has completed.
Her love of yoga has grown and become a central focus in her life which lead her to complete a 200 hour yoga teacher training with Yogachara Lalit Kumar at Himalaya Yoga Valley Centre this year.
Sarah is delighted to share the gift of yoga! She wants to pass on the benefits of yoga to her students to demonstrate the peace and stability it can bring to everyday life. Through her extensive studies, she has grown an understanding of anatomy and physiology which benefits her in understanding how the body works. She is committed to the inclusion of all in yoga regardless of age, flexibility or body type and has a focus on alignment throughout her classes.
Sarah has a BSC(Hons) in Psychiatric Nursing, a Diploma in Complementary Health and a Diploma in Sports Psychology. She is also qualified as a Reiki master and has other qualifications in aromatherapy, reflexology and various types of massage.
Jenn Melvin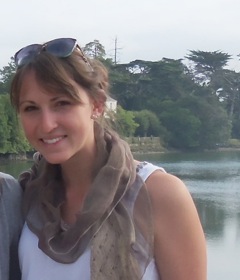 Jenn was introduced to yoga by her sister, and began practicing regularly in 2009 alongside a collegiate volleyball career in Ohio.  She came to yoga for balance, both physical and spiritual, but quickly found the infinite benefits of yoga.  Whether she needs a restorative yoga practice after exhaustive athletic training, or a dynamic and energizing practice to combat stress and fatigue, Jenn has learned that yoga can enhance anyone's lifestyle.
During training at Himalaya Yoga Valley in Cork with Yogacharya Lalit Kumar, the studies of the 8 Limbs of Ashtanga yoga confirmed her experiences that yoga is not just physical.  She became convinced of the power of breath, and emphasizes the breath as a link between the mind and body.
Jenn is passionate that yoga is for anybody at any walk of life. Ensuring correct alignment, she shows how props can deepen a pose with integrity so that every student can find confidence and individualism in their practice.  She understands that people come to their mat for different reasons, and encourages students to respect and listen to their body, while benefiting from the shared energy in the room.
Jenn has a BA in French and French Education, therefore a teacher at heart, and loves teaching a variety of students with different learning styles.
Trish Hurley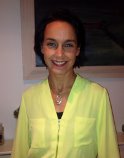 Trish was drawn to yoga initially for the physical benefits and as a way to counterbalance the never ending demands of being a working mother of 3 children. From her first class with Lisa Fahy, Trish was amazed at how energised and centred she felt and it quickly became her passion. Yoga became a way to disconnect from the demands of everyday life and offered her the precious space and time to build mind and body awareness. She also enjoyed connecting with a welcoming likeminded community from all walks of life. Trish feels that through Yoga she not only gained increased physical strength and flexibility but an appreciation of the effects of stillness and quiet time on the mind.
To deepen her own practice and to share the positive effects of Yoga with others, Trish decided to train as a Yoga teacher with Yogacharya Lalit Kumar, Himalaya Yoga Valley in Cork. From here Trish learned to love and respect the finer and deeper elements of yoga practice, pranayama and yoga philosophy.
Trish endeavours to create a warm, relaxed and welcoming environment where people of every level can learn at their own pace, challenge themselves and see steady gains in their strength, stamina, balance and flexibility. Her classes consist of a balanced flow of yoga postures and you will be encouraged to be mindful of the breath while exploring form and alignment with emphasis on observing ourselves without criticism. Students are encouraged to make the practice their own, tuning in to what they need on any given day. Trish strongly believes in the power of breath as a controlled and safe method to go deeper into postures, increase concentration and channel positive energy through the mind and body.
Trish also holds a BSc Nursing and a MA (hons) Health Promotion. This strong healthcare background is evident from her classes, which have a strong anatomical focus and an appreciation of the various limitations people may have due to various medical conditions. Modifications and props are offered in her classes to ensure correct alignment, to maximise the benefit of the postures, and allow for progression. Trish believes that yoga is for 'Äėeverybody'Äô and unique to each individual. She is committed to guiding her students mindfully through practice, ensuring they honour the strengths and weaknesses in their bodies, to build stamina, balance and inner calm.
'ÄúPracticing Yoga is something positive we can all do promote good health and well-being. No fancy equipment needed…..Just you and your mat'ÄĚ.
Gina Carroll
Gina's yoga journey began at University as she found it was a great way to keep active and restore a sense of calm when life got demanding. Her interest truly deepened when she decided to investigate what it was about yoga that brought about this feeling of clarity and balance in the body and mind. In July 2014 she spent four weeks in India learning about the philosophy of yoga and deepening her own practice on a 200hr Yoga Teacher Training. The idea of yoga as a form of therapy really interested her.
Gina began to self-study yoga as a therapy for stress relief. Her research led her to the Himalaya Yoga Valley where she was invited to join Lalit and the team to complete a 500hr Advanced Yoga Teacher Training. Here she wrote a research paper on Yoga as a Stress Management tool, delivered presentations in this area and developed a sequence designed to alleviate stress.
Gina's background is a melting pot of expertise and passion. She has an Honours Postgraduate Diploma in Education with many years of teaching under her belt and a passion for sharing the benefits of yoga. She believes that yoga has something for everybody. She is dedicated to offering yoga as a lifestyle to optimise health and wellbeing.
Lorraine Kirwan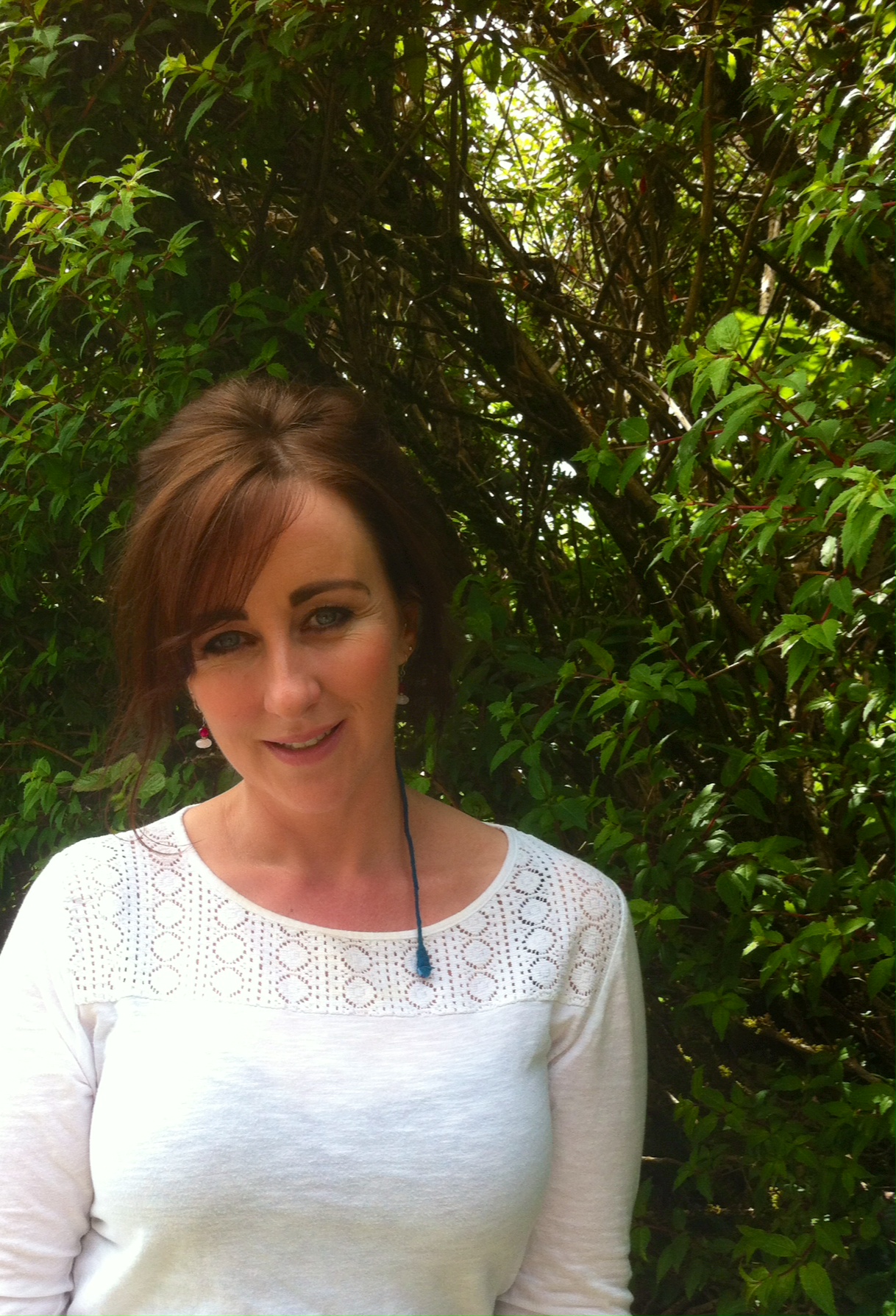 Lorraine discovered Asthanga Yoga in 2012 at Himalaya Yoga Valley in Cork, finally finding a style of yoga that resonated with her. Lorraine was amazed at the profound balancing effects on both body and mind through the synergy of asana, pranayama and meditation. She completed her Teacher Training with Yogacharya Lalit Kumar in Goa in March 2015.
In addition to teaching Lorraine is a Diagnostic Radiographer with an avid interest in mindfulness and holistic therapies. Fuelled by her passion for yoga Lorraine recently travelled to India to complete her 200hr teacher training with Yogacharya Lalit, where she particularly enjoyed studying Yoga Philosophy and Ayurveda. Lorraine is also accredited with the Yoga Alliance UK.
Lorraine's vision is to inspire students of all levels to realise their potential and capabilities on the mat through the union of asana and breath. Off the mat, this connection continues to benefit every aspect of our lives by balancing and grounding both body and mind. Lorraine believes that taking time for ourselves in this wonderful practice not only benefits the physical body by increasing strength and flexibility but also brings immense peace and harmony to the mind. Lorainne considers the practice of yoga to have paramount importance to create balance in our busy daily schedules.
Lorraine believes yoga has been life changing for her and looks forward to further studies to continue on her yogic journey and sharing her knowledge and love of yoga with her students.
Kitty Sheehan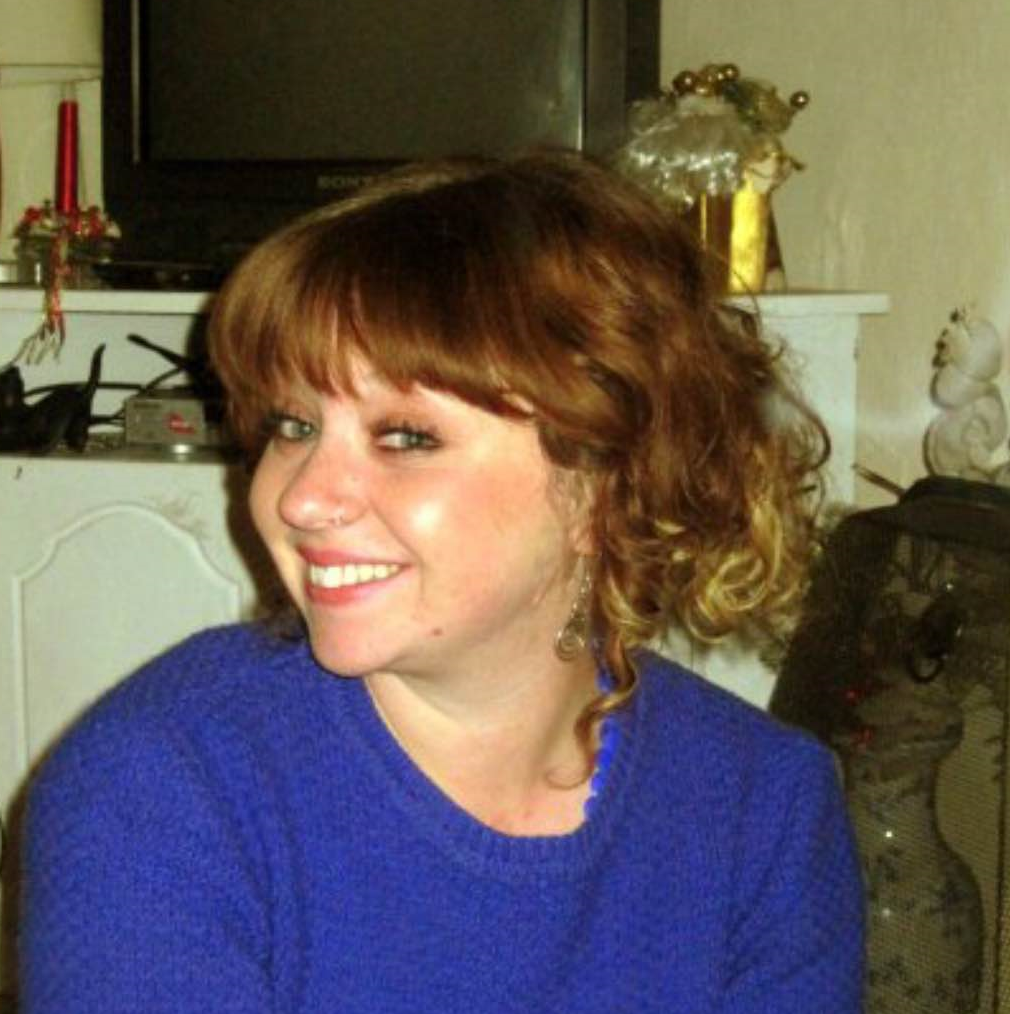 Kitty started started her yoga journey in 2006 while studying mental health nursing in Waterford. She quickly saw the physical and mental benefits it gave to her and others around her and therefore began started practicing regularly. She left Ireland in 2007 and continued her practice throughout her travels in India, Thailand, Indonesia, Australia and the United States. She returned to India in 2009, the birth place of yoga and completed a 1 month intensive hatha and vinyasa course in Rishikesh.
She came home to Cork in 2010 and continued to practice different styles of yoga until she found Ashtanga yoga with the Himalaya Yoga Valley Centre in Cork. In 2013, she completed the Yoga Alliance teacher training course in Goa with Yogacharya Lalit Kumar and went on to teach in various settings. With a career in mental health nursing, Kitty has always been enthuastic about helping others lead a happy and healthy life.